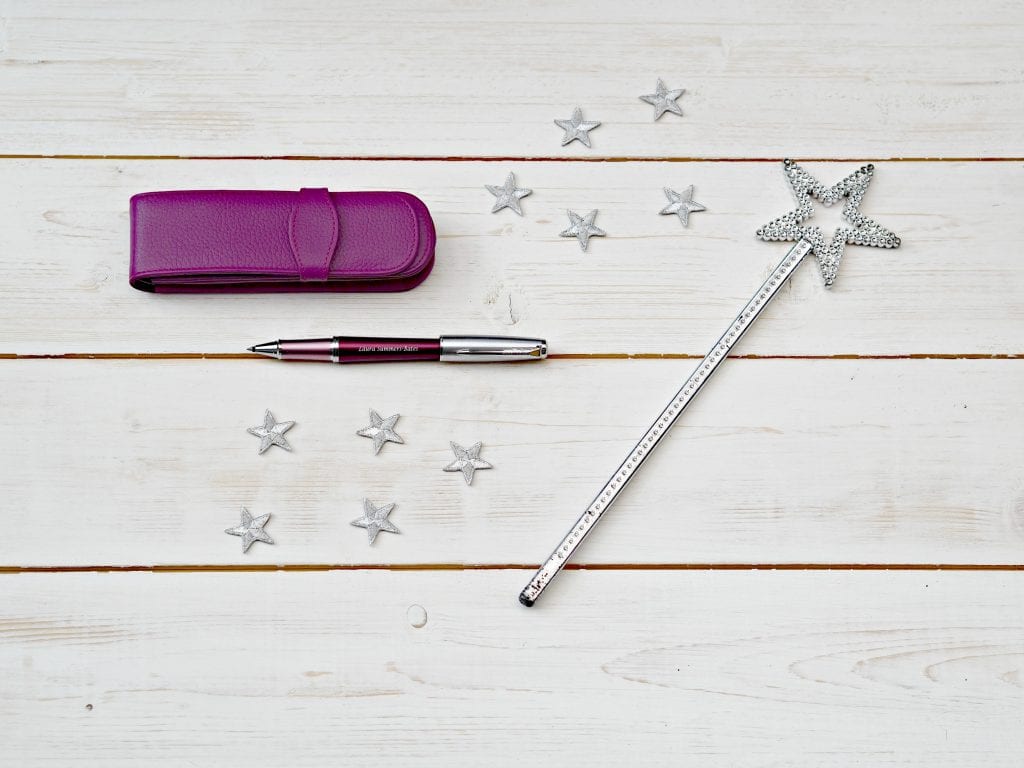 Parker Urban Premium Roller Ball Pen from Pen Heaven Review
If you are a stationery lover like me and you haven't visited Pen Heaven before, then you need to head straight over to their website with your credit card – stat. Because seriously they have some beautiful, beautiful things. They are also a really great place for gift ideas, and one of the reasons for this is that they do free engraving. I did a review for them last year and they sent me a gorgeous personalised filofax and pen and I still love the items they sent to me.
This time around I have been sent a very stunning pen from the Parker urban collection. The urban collection is a modern and stylish collection and very eye catching.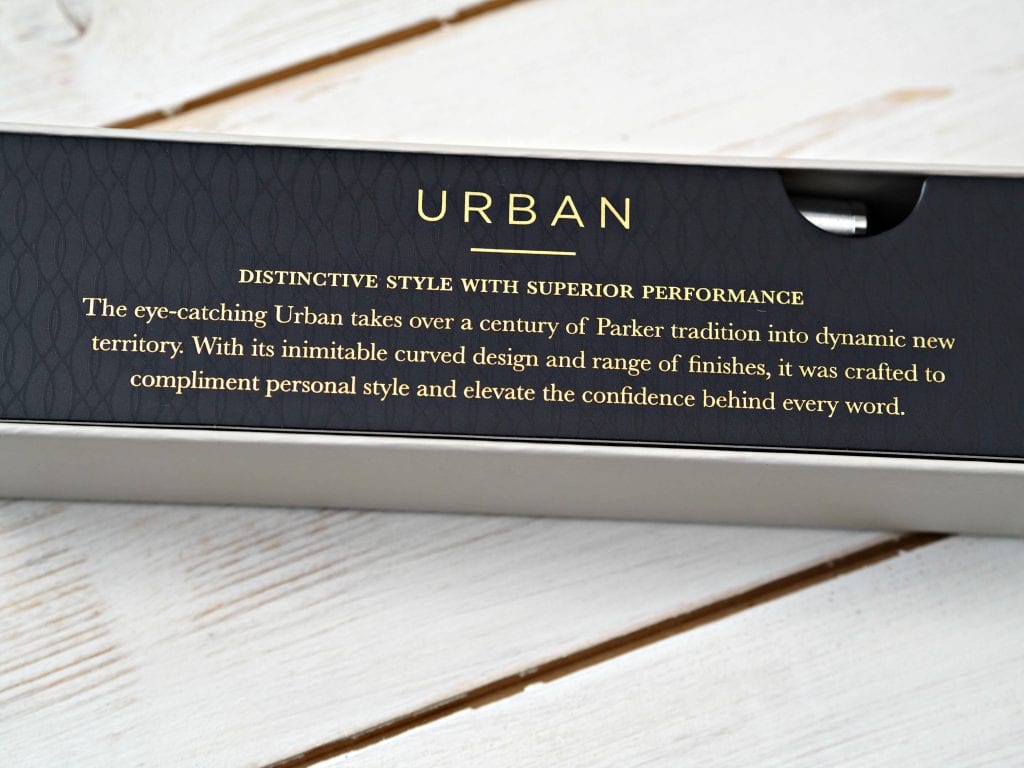 Purple is one of my favourite colours, so I think this pen is very striking. With its two-tone purple and pink body. Which Pen Heaven have kindly engraved onto too, adding a very extra special touch.
To write with the pen is obviously great quality, with a good weight to it. I really like rollerball pens too – they are different than ballpoint in that I think it writes more like a cartridge pen and I think has a more luxurious feel.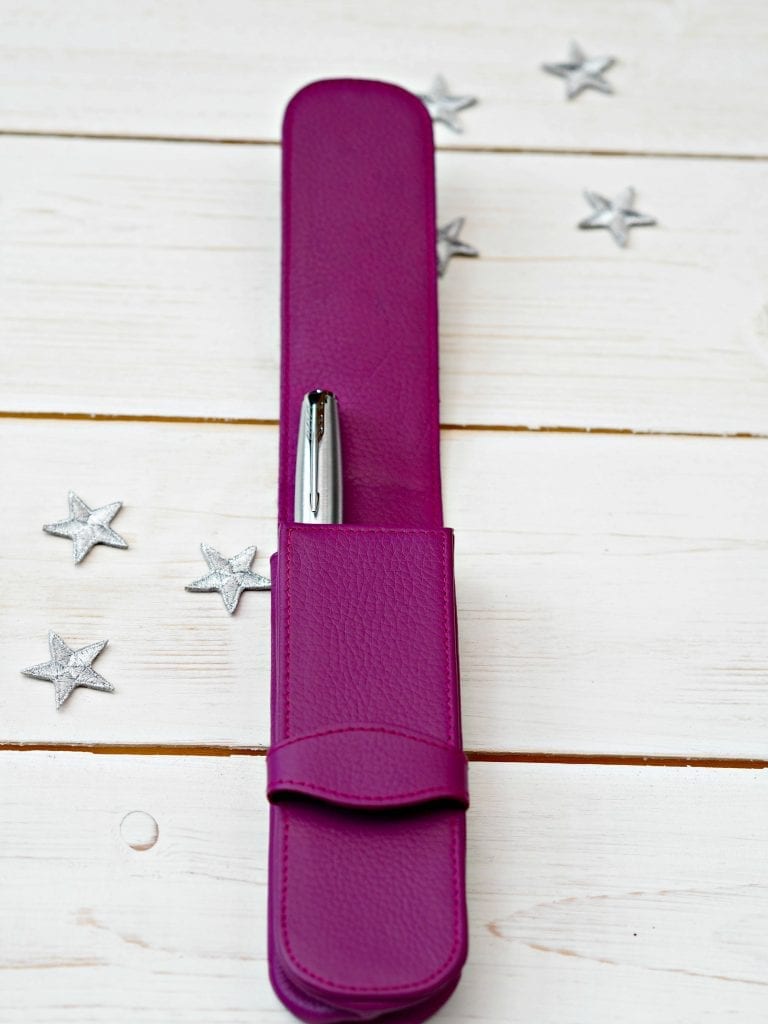 To accompany my lovely pen, I was also sent this gorgeous purple leather 2 pen case. Let's face it, if you have a beautiful pen, you don't really want to sling it in the bottom of your handbag do you? This case has just enough space for two pens, and there is an internal divider to separate the pens. It's made from a nice, soft leather and would easily fit in your handbag.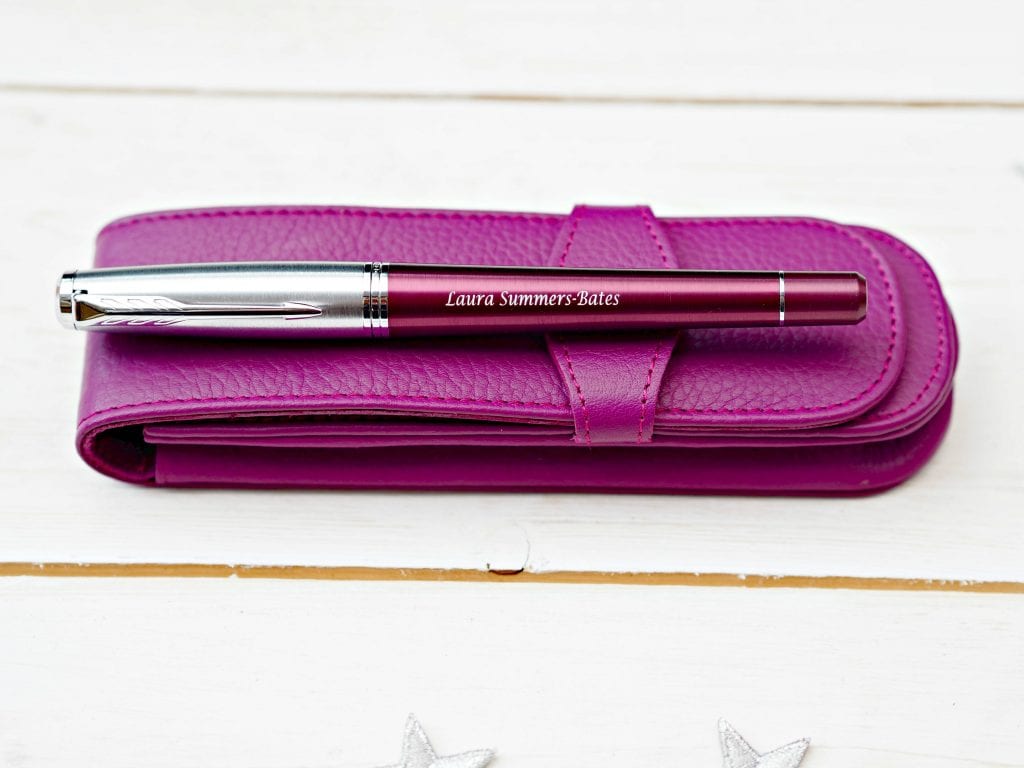 These are definitely two very lovely items and would make great gifts for any stationery lover.
Parker Urban Premium Roller Ball Pen £52.50, Purple Leather 2 Pen Case £19.96.
*Disclosure: The above pen and pen case were sent to me for the purpose of this review, however, all opinions are my own.