Pen Heaven Review
It's no secret that I love stationery. Last year, I discovered the website Pen Heaven. I was super lucky in that my husband also bought me a stunning pen from there for my birthday (you can see it here featured on my birthday wishlist).
Another little addiction of mine is Filofaxes. I have more than one. It all started when I was a little girl and my aunt bought me a furry one (I still have it). Recently I have had rather a hankering for a patent one, but couldn't really justify buying another.
I was absolutely delighted when Pen Heaven sent me one to review. They sent me this fabulous lavender patent one. Not only that, but it was personalised and engraved with my name on it. Which makes it that extra bit special. I didn't know when I agreed to work with Pen Heaven that the Filofax would be engraved and I have to confess it got a little squeal from me when I opened the box.  If you're looking for a gift idea for a stationery lover, this is such a lovely idea. The Filofax is in a compact size, which is the same size as personal, but with small rings to make it easier to fit into your handbag.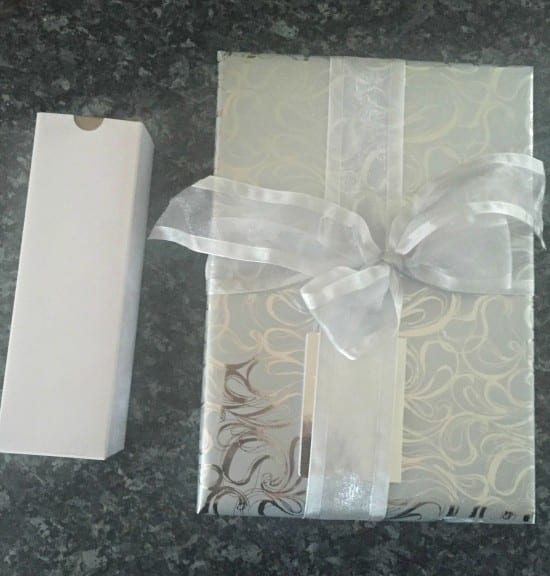 My package also arrived gift wrapped, with a lovely little message from the team, and it really was a beautifully wrapped box. Another great add on if you're looking to buy a gift.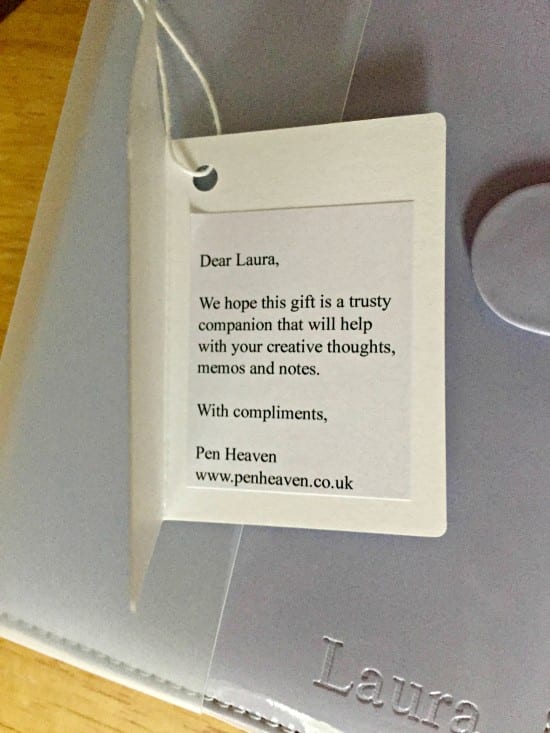 You can purchase this Patent Lavender Filofax at Pen Heaven for £28.80
In addition to the Filofax, I was also sent this Parker Premium Pink Pearl Ballpoint Pen for review, which actually complements my new Filofax fabulously. It's got a really pretty pale pink pearl finish. But, more importantly – although in my world pretty is important too – it writes really nicely as well.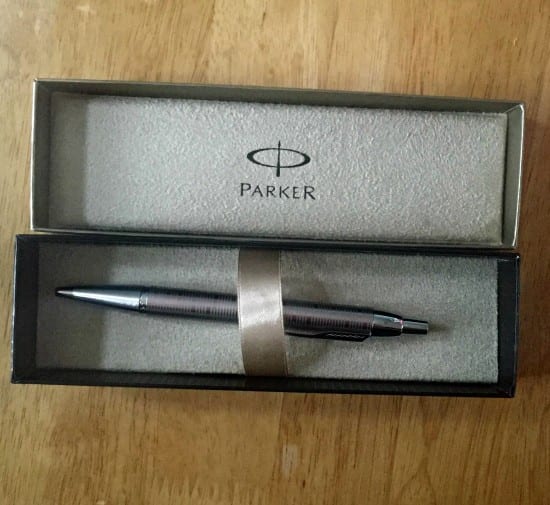 You can purchase this Premium Pink Pearl Parker pen at Pen Heaven for £18.98
I sat down one evening, like the stationery geek that I am and happily set up my new Filofax. I have also ordered some planner stickers from Etsy to make it even more pretty which I cannot wait to arrive!
Competition
If you're a stationery addict like me, then to celebrate National Stationery Week this April, Pen Heaven have a fantastic competition you might want to get involved in.
Win £150 stationery hamper from Pen Heaven
To enter, complete this sentence "'I love stationery because…….'. Images of your fabulous stationery collection are highly encouraged, and will be taken into account by the judges.
The competition starts on the 9th March and closes on 1st May 2016.
Email your entry to info@penheaven.co.uk or tweet @pen_heaven using the hashtag #ILoveStationery.
Good luck! x
*Disclosure: I was sent these items from Pen Heaven for the purpose of this review, however, all opinions are my own.