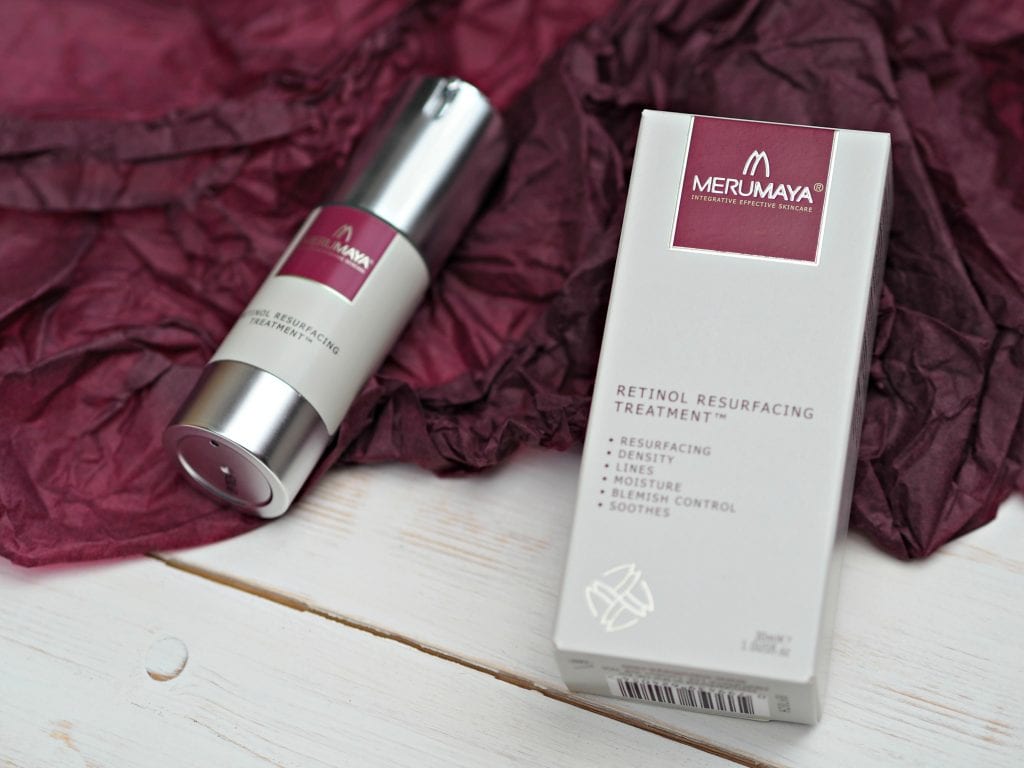 Merumaya Retinol Resurfacing Treatment Review
Last year I reviewed two of Merumaya's products last year their luxury facewash and spot treatment and really liked them. In fact their concentrated spot treatment is still one of my favourite go to products when I have a breakout or nasty blemish, and has replaced my nasty habit for putting toothpaste on a spot! You can notice the difference overnight so I definitely recommend it and is one I will be replacing when it runs out.
This time around they asked me to review a ew product that has just been released this January their Retinol Resurfacing Treatment.
What is Skin Resurfacing?
In order to understand what this product was, I first had to understand what a skin resurfacing treatment is. I'll be honest I had to Google it as I didn't really know. To give you more detail, a resurfacing treatment is designed to remove the top layers of skin and stimulate new cell growth, which can help with reducing wrinkles, or the part that really attracted it to me reducing acne scarring and redness. Perhaps the more common resurfacing that you may have heard of is laser treatment, however the Merumaya option is simply a night cream.
How Does it Work?
The Merumaya Retinol Resurfacing Treatment is made of a combination of Vitamin A (at the maximum permitted dose) with special natural ingredients so that it does not irritate the skin. Vitamin A is meant to encourage your skin cells to act like younger, healthier cells.
What Did I think?
I didn't really know what to expect of this product when I started using it. Before I googled it I just thought it was a posh moisturiser if I'm honest, now I know better! At night I followed my usual cleansing routine, applied my moisturiser and then applied the Retinol Resurfacing treatment. I wasn't completely sure if I should be using moisturiser too so I tried it with and without. The directions on the bottle say to apply it after serum, but as I don't have a serum I'm using currently I finally decided I should use it after moisturiser.
The cream is really thick and rich and I found a small amount went very far. The cream didn't irritate my skin at all, it just made it feel nice and soft after I finished. My skin itself is prone to breakouts and also has scarring, particularly across my cheeks, as I had awful acne in my teens. So I was really intrigued to see the impact it had.
I have now been using the cream for two weeks. I wouldn't say it's a miracle cream, but I was putting my foundation on the other day and though ooh my skin looks nice and clear today. Which was a bit of a surprise. I still has some blemishes, so it's not perfect, but my skin definitely feels a lot softer and overall my skin just clearer, particularly across my cheeks where I struggle with scarring the most. I suspect I need to use this cream for a little longer and report back to you in perhaps a month's time on how it's doing, but so far I'm really encouraged by the results I have seen.
RRP £33.50
*Disclosure: I was sent this product for the purpose of this review, however, all opinions are my own.