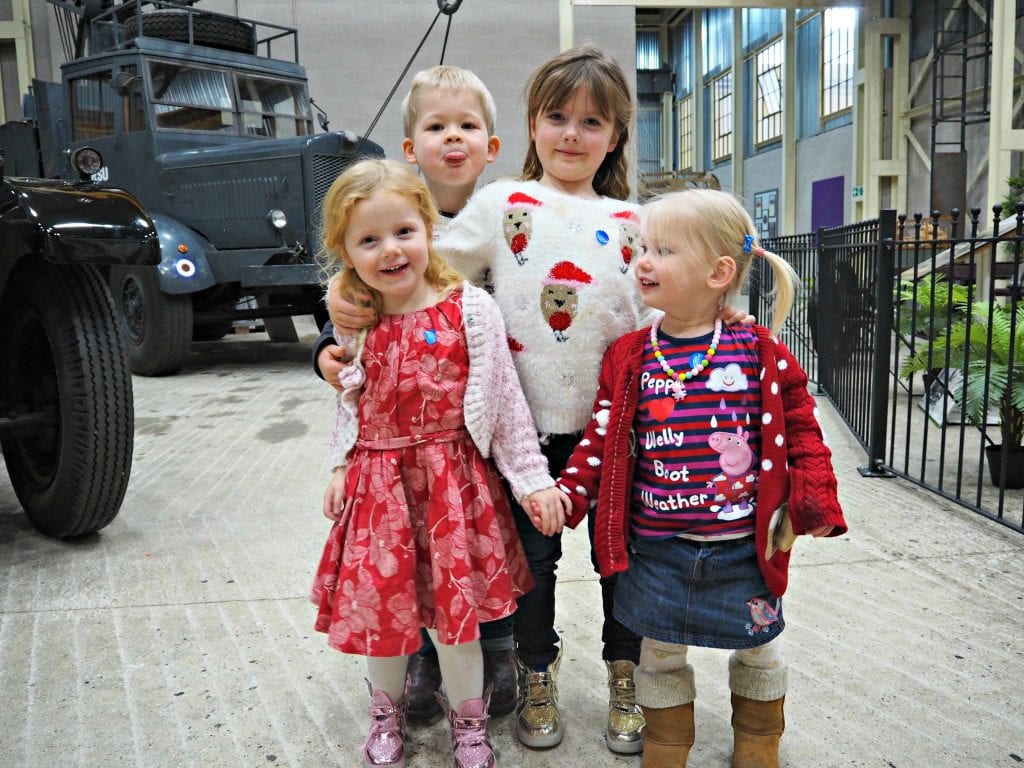 Milestones Museum Review Basingstoke
Before Christmas we were invited to review Basingstoke town centre at Christmas where we got to to the the fab Anvil theatre and had a yummy meal at Basingstoke Pizza Express. In the Christmas holidays we were also invited to review Milestones Museum in Basingstoke. Milestones Museum is a historic museum which is about how we used to live.
We have been to Milestones before, as a couple of summers ago they had animatronic dinosaurs visiting and my son is a dino fan. But it's been over a year and a half since we have been. My husband couldn't make it due to work commitments, so instead we went with some friends. The museum itself is easy to find and has plenty of free parking which always makes life easier.
The museum itself is a recreation of scenes from the past. The major attraction is two actual real life streets with shops as they would have been in different eras. There is something about actually seeing something like that it really brings it to life in more ways than one. As the streets are life size, it's great for the children to be able run around and look around. To go into the actual shops and see what they would have sold and see how different they are to today. From a green grocer, toy shop, ironmongers, school, to a pub, fire station and saw mill.
The streets are also lined with attractions too. You can see old fashioned cars, trams, fire engines and carriages. My son loved the bomb shelter and it incited lots of questions about the war and what it must have been like to live through that time.
I particularly enjoyed seeing the different homes for different eras – the 1930s, 40s, 50s, 60s and 70s. I'm sure items from the 40s can actually still be found in my Grandma's current home! As well as the different appliances through the ages. Some of the hair products were literally hair raising.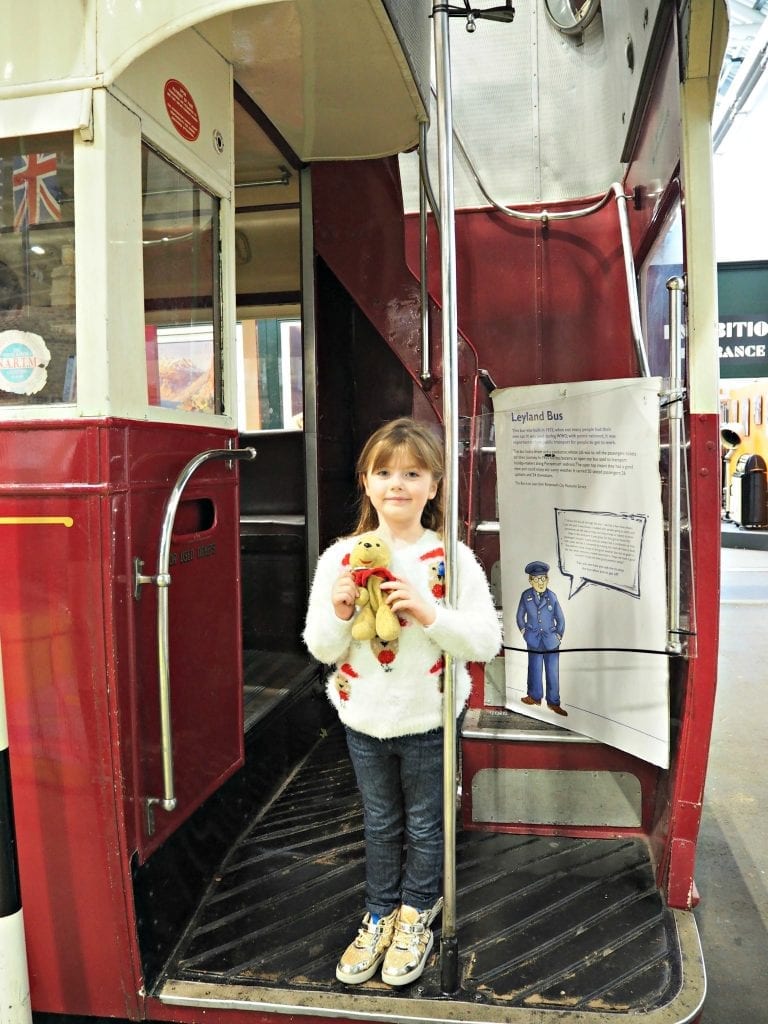 The items that seemed to hold the most amount of attraction for the children were the items they could actually get on themselves. I mentioned above the bomb shelter, there is also a bus they can go on and pretend they are taking a journey on and a section where they can dress up in old clothes.
Sweet Ration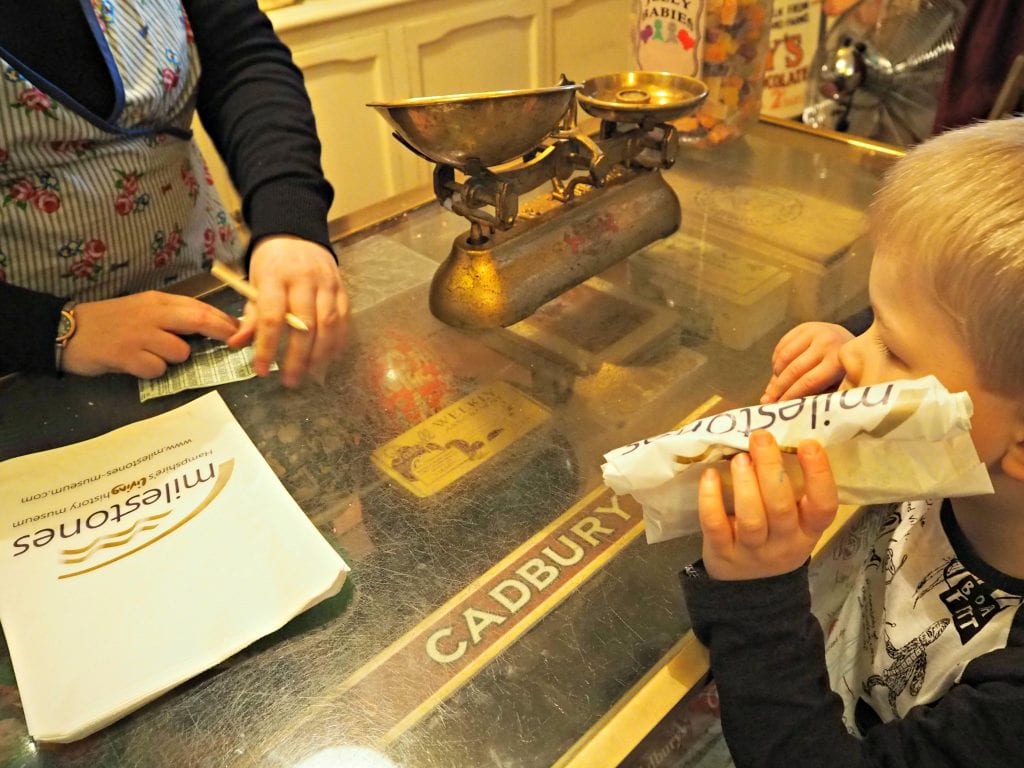 In some of the sections of the museum there are real life actors dressed in old fashioned clothing bringing the exhibits to life. I think perhaps the children's very favourite parts was be able to go to the sweet shop and get a ration of sweets. When you go into the Museum you can pay to get a ration book and token for the children which they can exchange for a ration of sweets they would have received per week in the second world war. They could choose their sweets, have their ration weighed and their ration book stamped.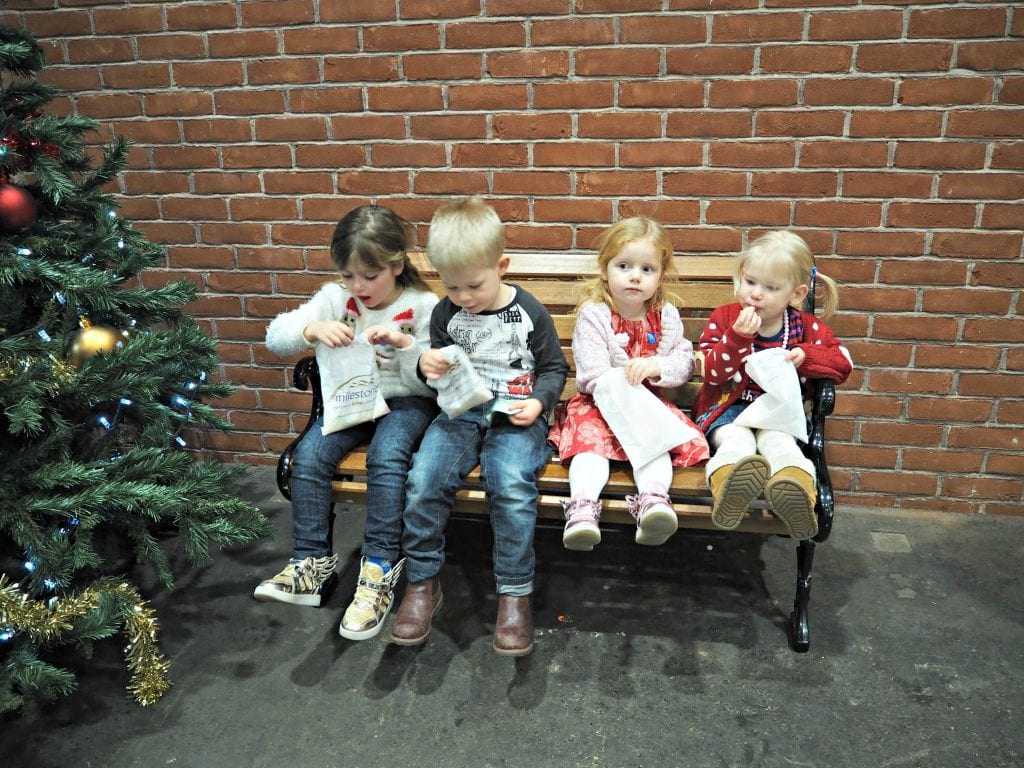 Old Fashioned Arcade Games
The children's second favourite part had to be the arcade games.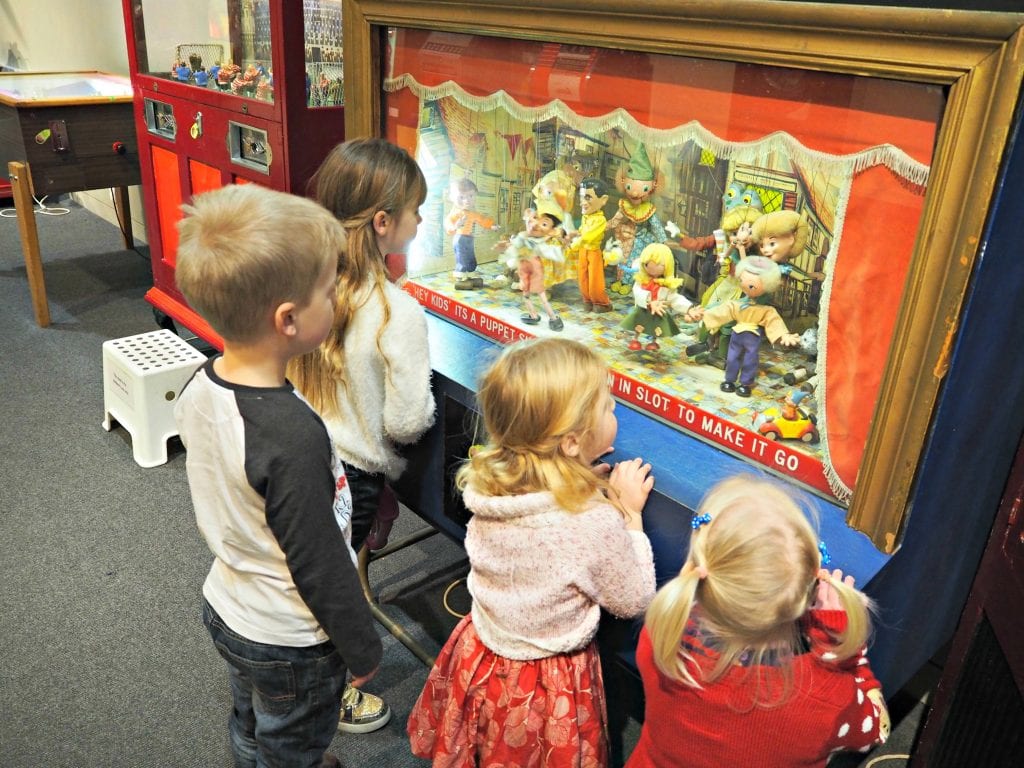 It was fascinating to see in the age of smartphones and iPads that a simple arcade game with dancing puppets could keep the children entertained. There were some games you would expect to see now – sweet machines and ride ons. To the bizarre guillotine where you could chop a man's head off – which my son took a rather macabre liking to – and an eerie laughing sailor which freaked the children out.
In order to play or go on the arcade games you had to exchange a £1 coin into old pennies, which could then be used to activate them. Each old penny cost 10p and some arcades took one old fashioned penny, others two or three. But overall it wasn't too expensive at all, a pound coin went pretty far. Unless your son puts a pounds worth in without you noticing so he can see a man's head being chopped off ten times in a row!
Lunch in the Cafe
While we were at the museum, we also decided to check out the cafe for lunch. We got there pretty early, about 12 and I have to say much later and we wouldn't have got a seat, it was definitely busy. The menu was simple and as you would expect at a museum cafe. Nuggets, sausages and pizza for the children, simple hot food or jacket potatoes for adults and of course the choice of sandwiches and cake. But all well presented and tasty and everyone left happy.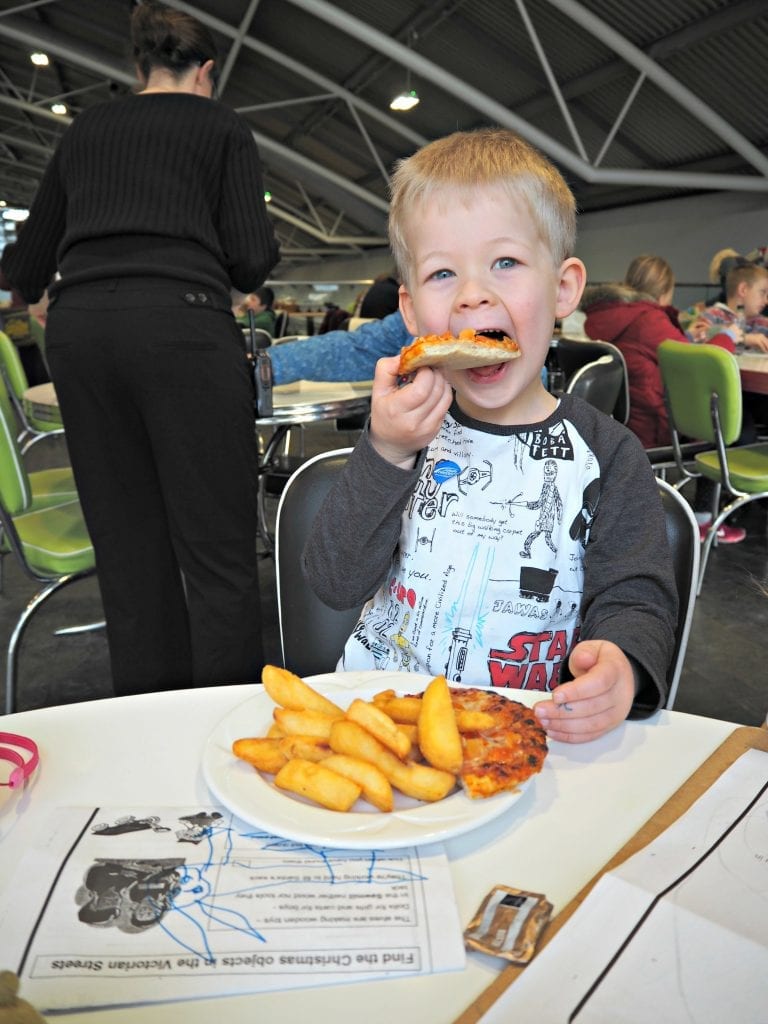 Summary
We had a really lovely day at Milestones Museum, and would definitely go again. There was lots to learn about the past and it was brought to life in a nice way. No better way to learn how shops and homes used to be than actually going and and experiencing it in real life. It's also a great place to go when the weather is bad as it's all under cover and it's also really well laid out so children can walk safely about and take in the scenes.
*Disclosure: We were invited to Milestones for the purpose of this review, however, all opinions are my own.