Pizza Express Basingstoke Review
Yesterday I wrote about our Christmas day out in Basingstoke. Visiting the Christmas fair and shopping centre and going to the theatre to see Sleeping Beauty. While we were there we also had lunch out a Pizza Express.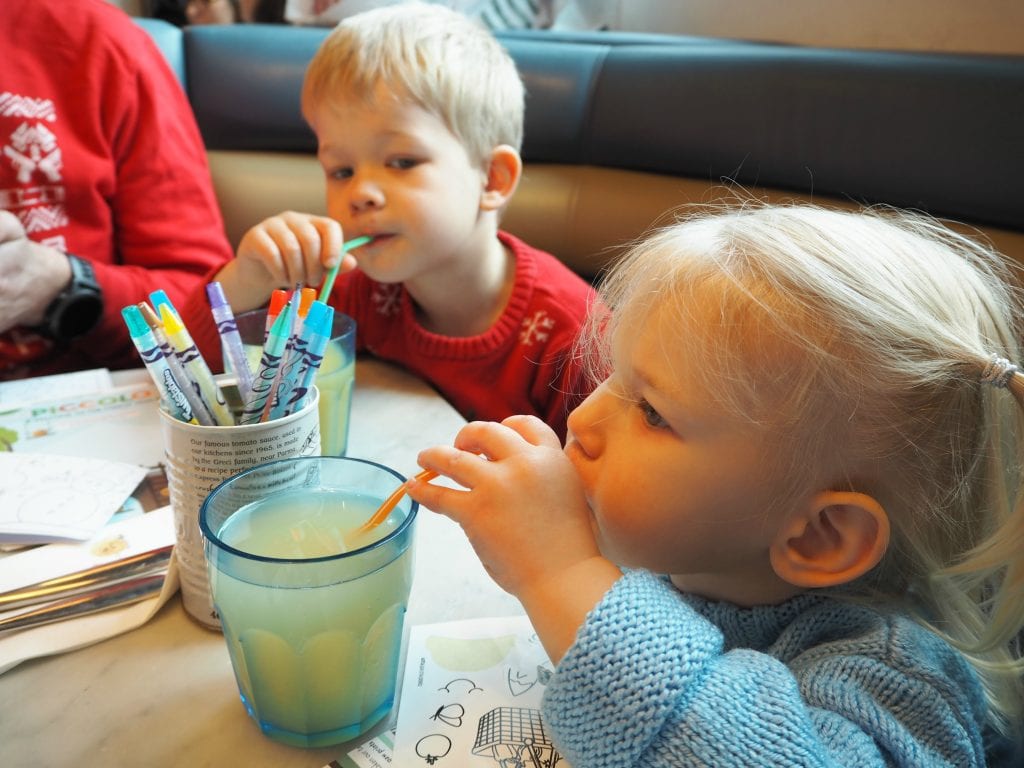 Before I start this review, I should state that we are big fans of Pizza Express. This is probably the 4th time at least we have eaten there this year. The last time before this for my son's birthday in October. As my daughter is allergic to dairy, believe it or not as Italian food has a lot of cheese in, but they are really great with allergies. Even down to the fact the children's menu has a non dairy desert on it. Something you probably don't consider until you have a child who cannot eat dairy, but let me tell you telling a young child they cannot have desert when you're out for a meal pretty much sucks.
The restaurant itself had a great atmosphere, it was open and bright with two floors and generally buzzing. We were greeted immediately and sent to a booth, I always prefer the booths as I think they are easier with children. The children were also given colouring and sticker packs to keep them entertained.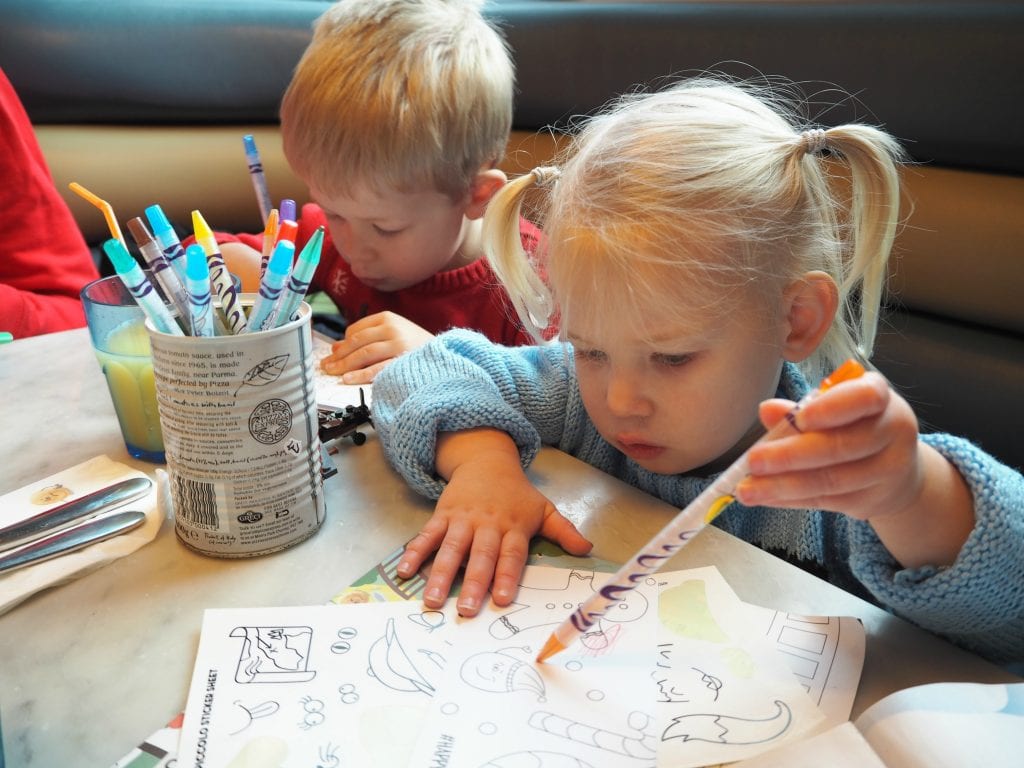 We all had a 3 courses. The children opted for dough balls to start with and it was great they had an option of just balsamic to dip them into rather than butter for Aria. My husband choose the mushroom bruschetta and I went for them original tomato bruschetta.
For our second course I chose the pollo pesto pasta, the children opted for pizza – Aria's without cheese, and my husband chose the pork and stuffing menu from the festive menu. I can honestly tell you that all of the food was absolutely delicious. The pasta was so yummy and the children's pizza barely touched the sides.
No meal is complete without a desert in my opinion. Logan went for the children's brownie and Aria the ice lolly. My husband and I went for choices from the festive menu, he had the panettone cheesecake and I had the Jaffa profiteroles. While the Jaffa profiteroles were yummy, the panettone cheesecake was amazeballs. My husband let me try some and honestly it was seriously delicious. I had mega food envy!
We thoroughly enjoyed our meal, the service was excellent and the staff very attentive. We mentioned that we had a deadline due to the our tickets to the theatre at 2pm and the waiting staff were conscious of this and made every effort to make sure our meal was delivered in time for this. I would highly recommend the restaurant and quite frankly you need to try the panettone cheesecake!
*Disclosure: We were invited for a meal at Pizza Express for the purpose of this review, however, all opinions are my own.