Lovely Things #22
I'm a little late with this feature this month, I have struggled to get my blogging mojo going again after my Christmas break! But I seem to slowly be getting it back this week.
After some deliberation I have decided to discontinue the 'linky' aspect of Lovely Things. Due to time and commitments and also the last few months I have had very few linkers joining in. But, I do love writing about the lovely things we have enjoyed each month, so I am going to continue this simply as a monthly feature instead. My Lovely Things of December is pretty much Christmas related.
Meeting Father Christmas
I love taking the children to see Father Christmas, because I totally love Father Christmas. I also know there will come a time when sadly my children no longer believe. So I want to spend as much time as possible enjoying the magic while I can. I am actually hoping we can afford to actually go to Lapland in December 2018 – fingers crossed!
Our local garden centre Oak Tree has a really lovely Christmas experience. The children go to see an elves' workshop, decorate biscuits with Mrs. Christmas, make paperchains, see real reindeer and then finally meet the man himself. This year, my son has started to twig that there are lots of Father Christmases in different places. So I have said that Santa has lots of helpers that do grottos for him as he can't be in all of those places at the same time, but as he loves children so much sometimes he comes to the different grottos, so you never know the Father Christmas you go to see could be the real one. My son loved the experience so much he was convinced he saw the real one.
A Visit to the Panto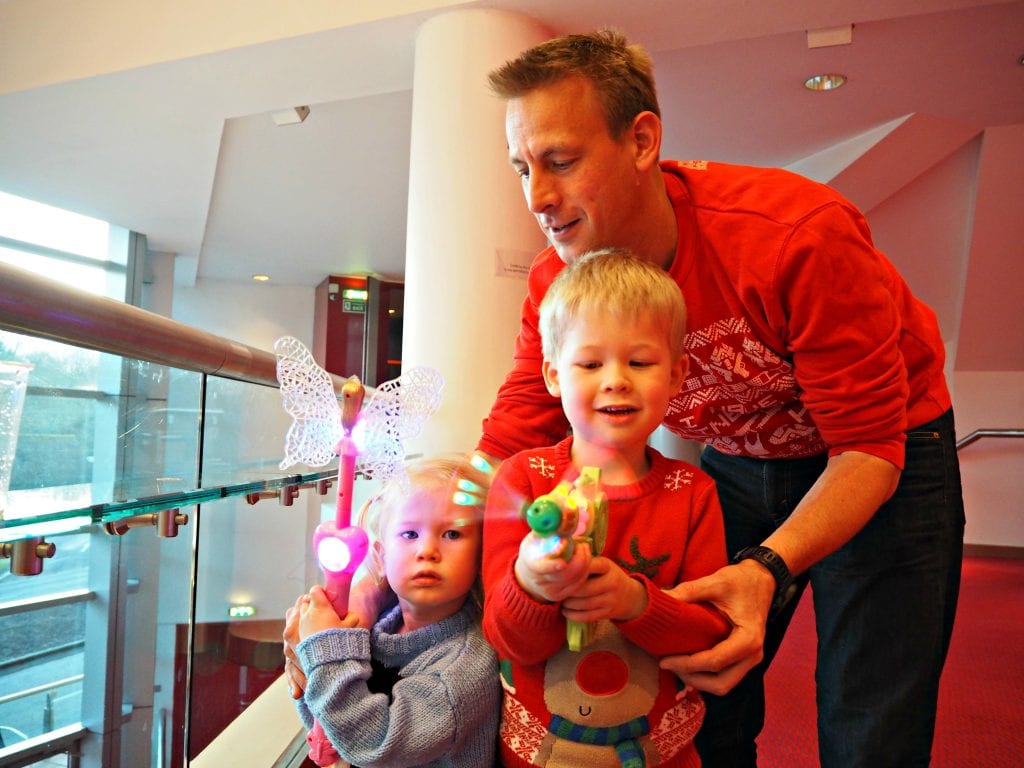 We were lucky to go to not one, but two pantos this Christmas. First as part of the review of Basingstoke town centre we did at Christmas, where we saw Sleeping Beauty. Then after Christmas the children and I went to m parent's house and went to see our second panto of the season Aladdin. My son absolutely loved them and is still even now singing the songs he heard at them.
Christmas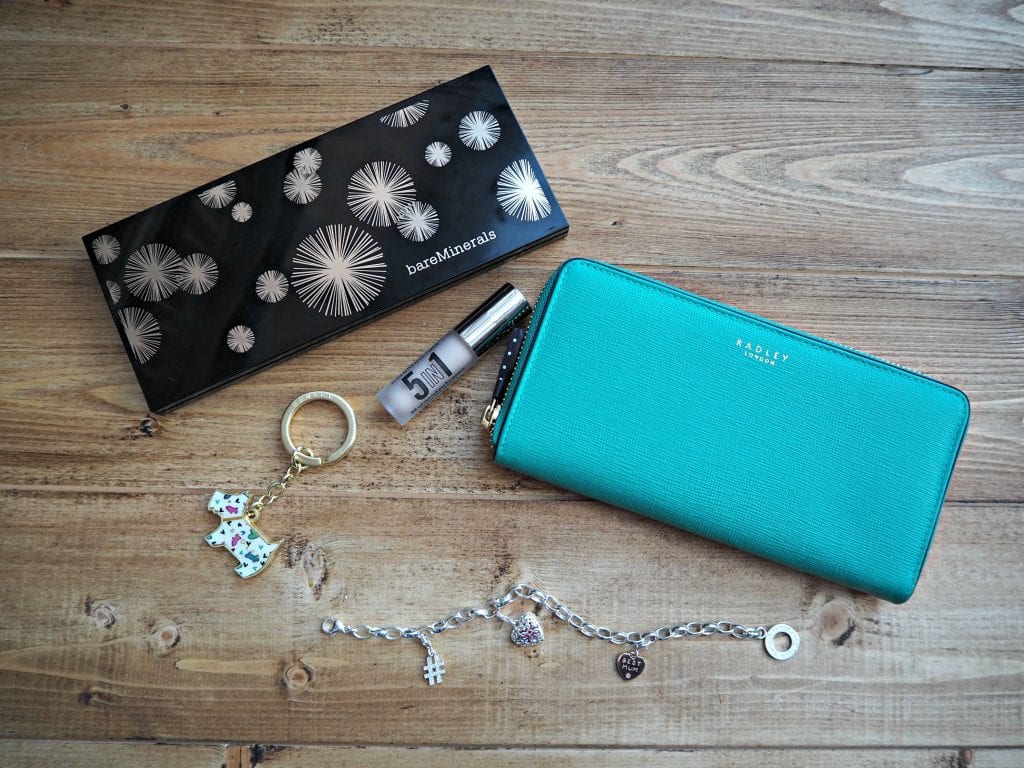 Just Christmas in general. I loved everything about it. The time with my family, decorating the house, baking with the children, buying gifts, receiving gifts, but perhaps best of all seeing my children's faces on Christmas morning. It made all of the hard work in the run up to Christmas totally worth it.
I was also very lucky and got some gorgeous gifts from my husband. Above is a snapshot of what he got me as well as some lovely photography bits as that is something I working to improve at the moment. I particularly love my new charm bracelet and look forward to adding charms to it. I feel very grateful.
A Lovely Doggy Handbag
As you all know, I very much love my handbags and in December I was delighted to review another this fab Dottie bag from Yoshi. I really love it and how could Christmas be complete without a new bag?
What were your lovely things in December?