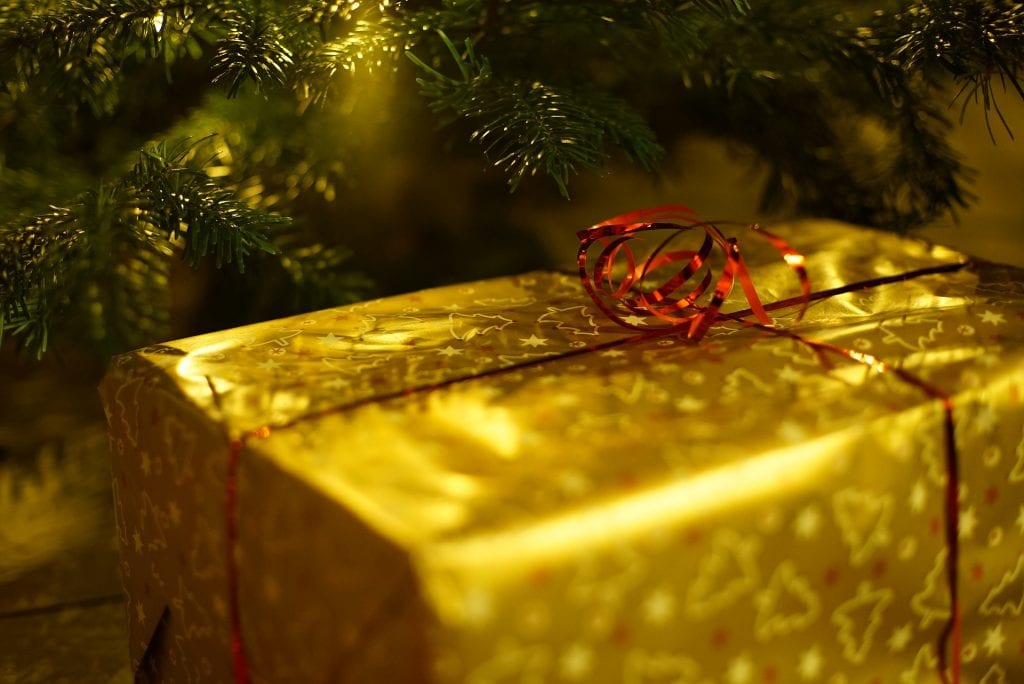 Why I Won't Be Buying My Children Just Four Presents for Christmas
Christmas, it's one of my favourite times of the year and has been since as long as I can remember. I don't think there's anything I don't like about Christmas really, and even more so since I became a Mum and have been able to make the Christmas magic for my children.
There has been a movement that started last Christmas based around the fact that children are given too much and perhaps it might be better to buy them just four presents for Christmas:
Something the need
Something they want
Something to wear
Something to read
I understand the principle behind the concept, that in essence there are people who feel we have lost the meaning of Christmas behind consumerism.
Here's the thing I kind of hate it. No, not kind of, I totally do.
The meaning of Christmas is important. Whether you're religious and believe in the birth of Jesus, or if you're not an believe in the importance of family. Christmas has pretty strong meaning for a lot of people. It's a time for family, love, charity, compassion and yes giving.
Here's the the thing, I love to give presents. I love shopping for presents, choosing them right thing for the right person and watching them unwrap their gift. I love to give presents to people I love even more. For me it's an extension of my love for that person, choosing that perfect gift or as in the case of my husband and children – gifts. But also sharing thanks to people who have helped you in the year.
Perhaps there is a self indulgence in that. I am in the fortunate position that we can afford to. We don't get into debt at Christmas and save for it throughout the year so that we don't need to. This may not be the case in future years and I am grateful that this is the case at the present. This year, I have made a spreadsheet with the aim of keeping track of our spending and I have definitely been more circumspect than I was last year.  There is after all, only so much stuff your house can hold! We also recycle, donate and pass on things as we grow out of them.
I most definitely believe in charity at this time of year too and the children and I do several projects, because I also want them to grow up understanding how fortunate they are too. Last year, my son had to select some of his own toys to donate to children in a women's hospice. I was really proud of him for doing so.
But, the idea of giving my children just four presents sounds so miserable. My memories of my childhood Christmas is the underneath of the tree bursting with gifts for everyone. Excitement, fun, just the items you wrote on your letter to Father Christmas magically wrapped and waiting.
I respect everyone's choice, if you choose to life a simpler life and that works for you, then that's great. But if I want a Christmas full of goodies and want to give my children a present filled Christmas that's mine. Perhaps in a previous life I was Mrs. Claus…