Putting Together Our Christmas Shoebox
I said just last week that I believe in charity, but perhaps more so at Christmas. I believe my children are fortunate and I am immensely grateful that they are. They certainly have more than I did as a child. But I also want them to appreciate this. When my son was around three I started getting him involved in charity things at Christmas. We have done a Christmas shoebox before, a gift for a child in a hospice, a gift for a lady in our local old people's home and last year we donated items to a women's refuge.
This year is no exception and I decided we were going to do a Santa's shoebox. The idea is simple and probably one you have come across before. You get a shoebox and fill it with goodies for a child less fortunate than yourself around the world. From Uganda and Romania to children living in refuge camps.
To make it relevant for my children, we decided to pack a box for a child the same age as my son (5). I explained to them that the box was for a child with little or no toys and asked them to think about what they would like if they had no toys. We looked up companies that sent them on the internet and then headed off to our local supermarket to choose some items for it.
This is what we came back with. A teddy – all kids needs a teddy and Paw Patrol is a big favourite in our house at the moment. My son loves diggers and Lego – so the little Lego digger box was a must. A notebook, stickers, colouring pencils and superhero stationary. A toy car, Lego mini-figure, wind-up dinosaur and dinosaur egg. Some sweets and then of course a fun toothbrush and toothpaste. Then to finish it all off a hat and scarf Batman set. If I could pass on a tip – try ad calculate how much you're spending as you go along! I think as my children get older I may set them a budget too. But I think we all took a lot of pleasure choosing gifts for the un-named boy who would receive our package.
After wrapping our shoebox in wrapping paper, we packed them all into the box ready to post off.
There are lots of companies that send shoeboxes and each of them have a list of the things you can send. You can say whether your box is for a boy or girl, and which age group it's relevant for. The company we selected also asked it we wouldn't mind donating £3 to help covering the cost of posting your shoebox. When you pay the £3 you get a barcode you can print off and insert into your parcel which allows you to track the progress and see where it ends up.
We were also able to download some pages for your children to fill in about themselves to share with the child they are sending their gift too. Such as where they're from, what they like to eat, play with and about their family. Which I think is a really nice touch.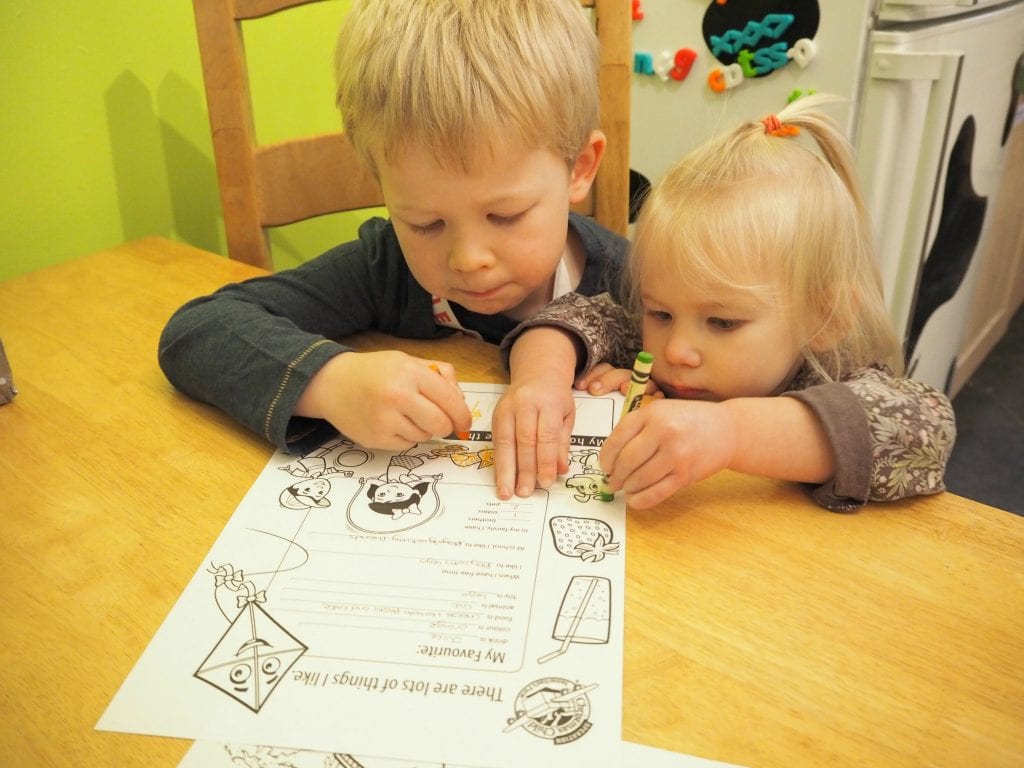 Now with our box packed, the next thing to do it take it to one of the drop off points. There are lots of drop-off points around the country.