I'm A Brand Ambassador for Kerrie Davis Jewellery
I came across Kerrie Davis Jewellery first on Instagram and was really intrigued by her unusual handmade copper and wire wrap design jewellery. So I couldn't resist applying when she said she was looking for Brand reps. As a self confessed lover of lovely things, jewellery is well and truly on my list of much loved things. So I was delighted to be chosen to be Brand Ambassador.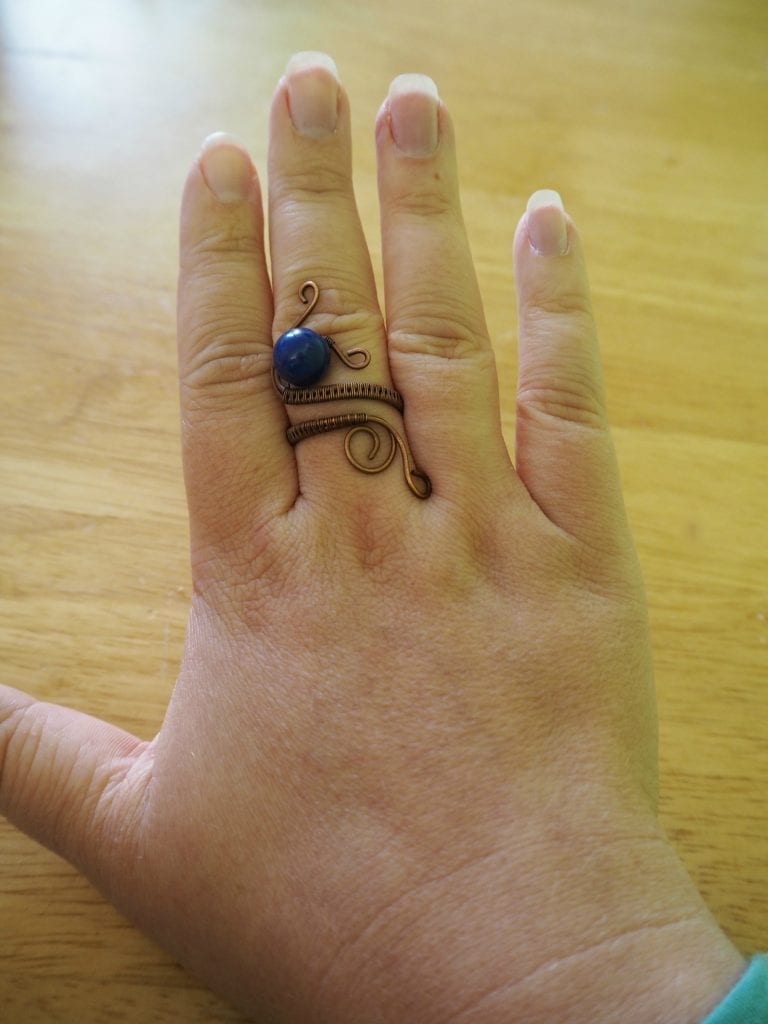 About Kerrie Davis Jewellery
Kerrie Davis Jewellery is the work of 29 year old Kerrie. Kerrie always wanted to study Opera, but instead chose to become a stay at home Mum when her son was born. She then went on to study jewellery as her son got a little older, including a silversmith course and began to sell bits and pieces at craft fairs and to friends and family.
When her son started school, Kerrie and her partner decided to swap roles and he would become the stay at home parent and she left her jewellery behind and went out to work as a customer services and social media manager.
However, Kerrie's heart still lay in the jewellery cases that lay gathering dust at home. In her spare time, she began fiddling with bits and pieces again and discovered wire-wrapping and despite the amount of time it took for just one piece, found it incredibly therapeutic. This time, with her social media skills behind her, Kerrie opened an online Etsy store, selling created and custom wire wrapped pieces all over the world. It is now Kerrie's hope that one day, she will fulfil her dream of making her jewellery business her full-time career.
Kerrie makes everything from rings to earrings, from tiaras to chokers over on her Etsy store all influenced from things such as SteamPunk and Folklore.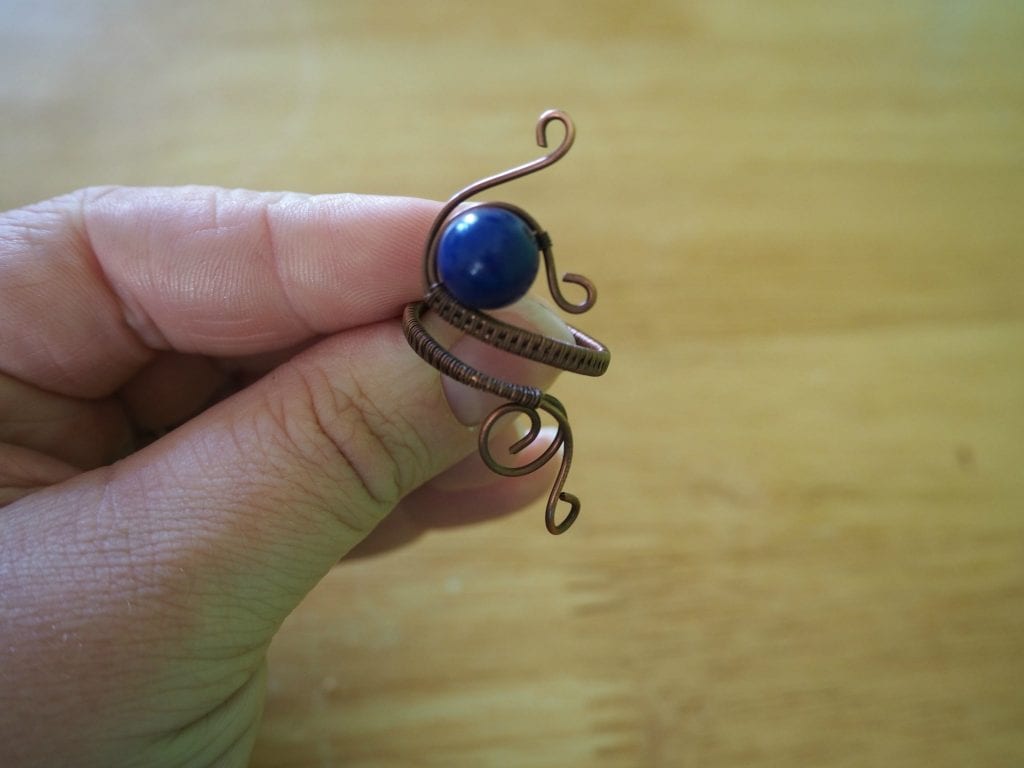 Copper Wire and Blue Agate Ring
Part of being a Brand Ambassador I was sent a beautiful piece for jewellery to review. Before I start this review I should state I have large fingers, which was made even worse when I got viral arthritis a few years ago and my fingers unfortunately didn't quite go back to normal. It's annoying as apparently most women do not and it's virtually impossible for me to get a ring to fit my middle finger, and I have wanted a statement ring for it for ages.
When I explained my big finger syndrome to Kerrie, she said she had to make me a ring to fit my middle finger. Which completely made my day.
I was sent this very unusual copper wrap ring. It has copper swirls going up my finger from knuckle to knuckle and a stunning blue agate bead. The design is slightly asymmetrical which took a while to get used to and I have never worn such a big statement piece before, but it is surprisingly really comfortable. It was one of those items I keep seeing whenever I am doing things and it keeps making me smile. I wore it out the other day and got some many compliments on it too. I can honestly say I'm thrilled with it.
15% Off For All Readers
If you fancy getting our hands on a piece of Kerrie's jewellery too, then I have a 15% discount code for all of my blog readers.  All you need to do is go to Kerrie's Etsy store and use the discount code Summers15 at the checkout. Enjoy!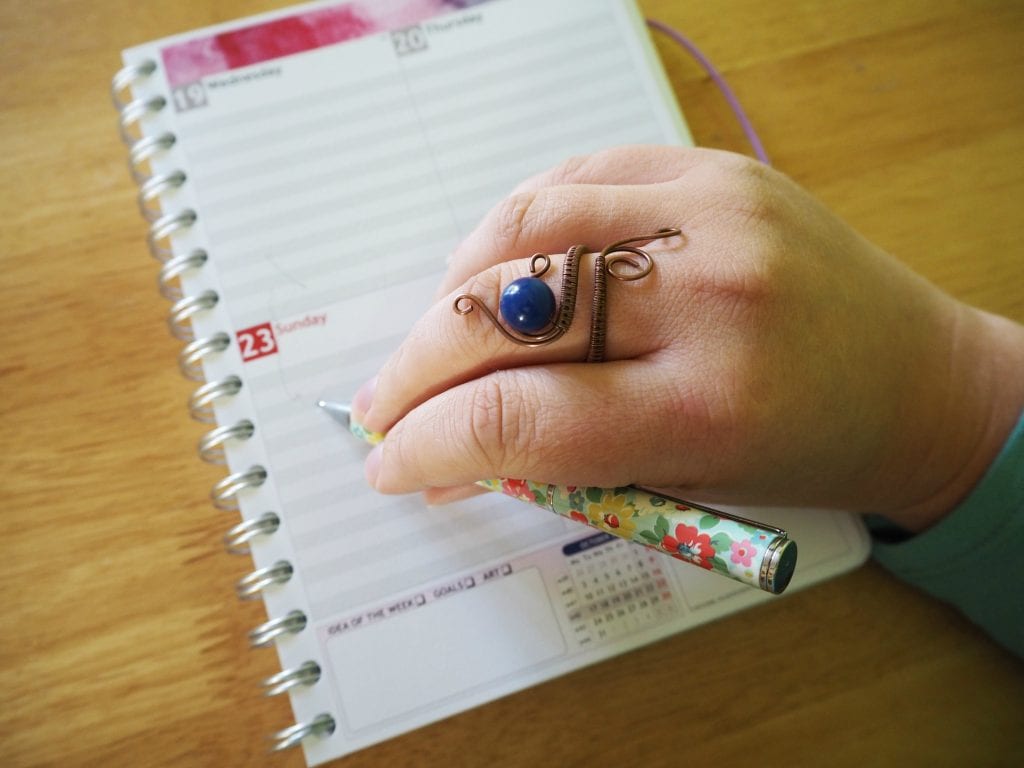 *Disclosure: Kerrie Davis Jewellery sent me this ring as part of their ambassador programme, however, all opinions are my own.