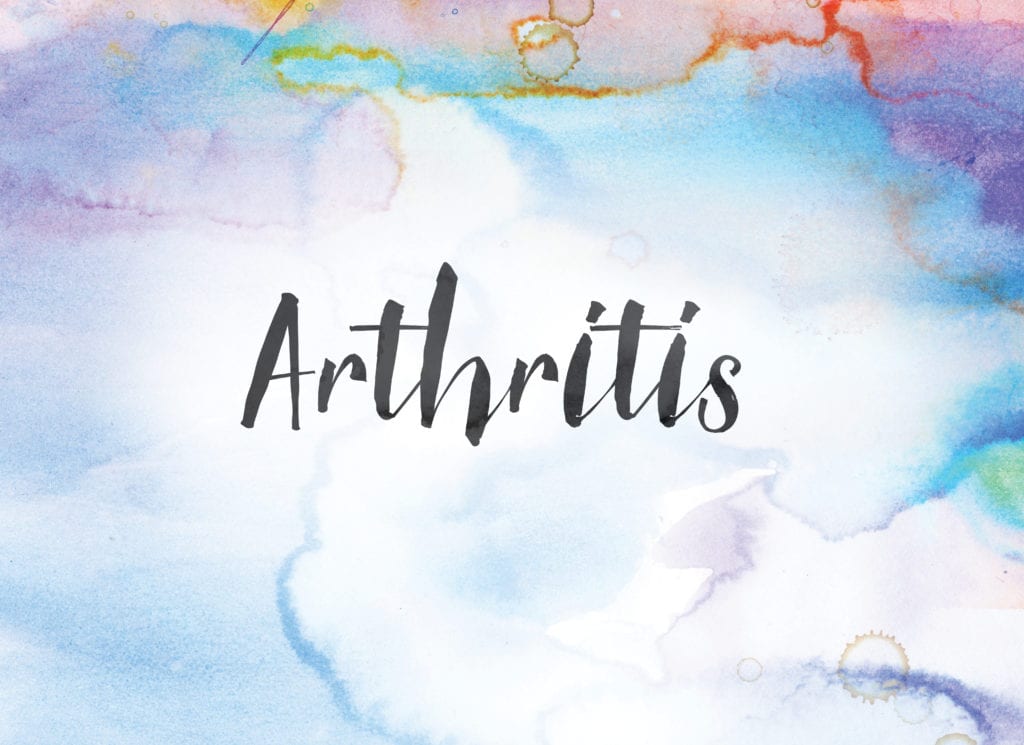 Reactive or Viral Arthritis
Reactive arthritis. When my son was 14 months old I got reactive or viral arthritis. I'd never heard of it before. So I thought by writing a blog post about it, I might help someone who ends up in a similar situation.
Reactive Arthritis Symptoms
It started one day when I was out Christmas shopping in early December.  I remember mentioning to my husband that my knees were sore. My son had been poorly so I had been up with him a lot in the night and we'd done a lot of walking so I just chalked it up to being tired and a bit achy.
That was on the Monday. Over the next week I felt just generally achy all over and I deteriorated from there. The following Monday morning my hands were sore and slightly swollen, so much so I couldn't get any of my rings on. On the Tuesday I woke up and I hurt so much I remember thinking I wasn't sure how I was going to get out of bed. I managed to hobble to the bathroom but in the shower my hands were so weak I couldn't squeeze the shampoo bottle properly. The symptoms seemed to improve as I got going and because my son had been poorly a lot since I had returned to work I was determined that I wasn't going to have any more days off.
Wednesday morning I woke and I was in tears with the pain. I remember thinking this is what I imagine people with arthritis feel like – but people don't just get arthritis overnight – do they?
I managed to get a doctor's appointment for the day after (at the time I only worked Monday to Wednesday). On Thursday the doctor diagnosed me with viral arthritis and prescribed me with anti-inflammatories.
But the arthritis only seemed to become more aggressive, until it affected all of the major joints in my body – my hands, wrists, elbows, shoulders, knees, feet, ankles and hips. My feet were so swollen I could no longer wear shoes, only Ugg boots and only my older Ugg boots, I had a newer pair and they didn't fit, my feet and ankles were just so swollen. Even some of my socks didn't fit.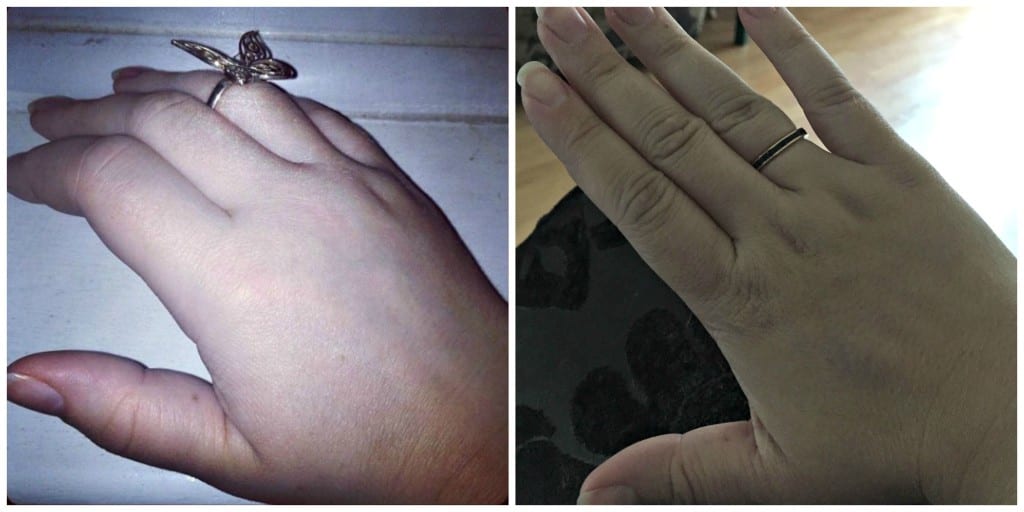 Not only were my joints swollen and painful, they were also weak and would just suddenly give. My son was 14 months at the time and I struggled to cope. I couldn't hold his legs to change his nappy properly and had to change him on our bed as I couldn't get down on the floor at all. I remember one day I was holding him and he threw his head back, as babies have a tendency of doing. I felt my wrists just go and I knew that I was going to drop my him. I did the only thing I could think of and fell with him, cushioning him with my body.
Treatment
Things got particularly bad in the run up to Christmas. I went back to the doctors and their response was to tell me to take it easy (easy with a baby and Christmas looming!) – avoid climbing the stairs and prescribed me really strong painkillers. Trouble is strong painkillers and I don't really agree and they just made me throw up. I was on a cocktail of high dose codeine and naproxen at the this time.
My saving grace was I had two weeks off over Christmas, as did my husband. He took over everything, washing, housework, all nappy changes. You name it he did it. He was pretty amazing actually. But by this stage I was quite frankly a mess. My joints would get particularly bad at night and lock into place so I would wake up in excruciating pain and unable to move and I would have kind of seized in place. So seized I found it hard to move and unlock my joints, I really cannot describe the pain to you. I will openly admit my husband would wake up to me crying at times at night, I was in so much discomfort. But those two weeks gave me a chance to rest and my joints some time to recover. Because arthritis does not only bring with it joint pain, but extreme fatigue.
Again, I went back to the doctor. At this point a referral to a rheumatologist was agreed. In the interim between my referral and appointment date my joints did thankfully continue to improve. So that I was at least able to wear normal Uggs by my appointment, although still not my rings or shoes. The arthritis had left most of my joints except my hands and feet. Although I had developed Raynaud's Syndrome (my hands started going blue and losing circulation in the cold).
Rheumatoid Appointment
At the hospital I was given tests for all sorts from rheumatoid arthritis to lupus. My hands were also x-rayed to monitor for deterioration. It was agreed I would go onto arthritis medication (Hydroxychloroquine if you are interested in the detail). Viral or Reactive arthritis usually only last 6 weeks, by this point I was at 4 months.
It also worth stating for anyone who might be going through similar. That the NHS website states the cause of Reactive arthritis as an STI or bowel infection. I had neither, most certainly not the former and I didn't have an upset stomach at all. The only thing the rheumatologist and I can perhaps link it to is that my son was unwell when I developed it, with hand, foot and mouth and I of course was caring for him at the time.
The arthritis medication finally cleared up my arthritis symptoms. I was kept on it for several months until in the September – 9, nearly 10 months after original diagnosis – I discovered I was pregnant. Funny thing about arthritis did you know that pregnancy always puts it into remission? I came off my medication but was warned by my rheumatologist that often arthritis comes back with a vengeance after pregnancy. Often within 6 weeks of the baby being born and I might have to go on strong steroids to get it under control quickly. She made an appointment with me for 6 weeks after my due date just in case. But thankfully I was fine.
I last saw my rheumatologist in the March after my daughter was born, I given an open appointment just in case any symptoms came back post breastfeeding. But thankfully I was fine and have since been discharged.
A friend asked me after I had gone through it and asked me what the pain was like in comparison to childbirth. I would say childbirth is worse, but the continue intense pain over days and weeks was harder to cope with. The arthritis was up there with one of the most intense pains I have ever experienced – and I have had a kidney stone and infection at the same time in the past which was pretty hideous too.
I haven't written this post to illicit sympathy, but more for others should they go through the same thing. At the time I had no idea what was happening to my body and had never heard of reactive arthritis. On the bad days I would Google to see if I could find something other people had written about it, but only came across medical websites and jargon. Hopefully my post will help people who do not know what is going on with their bodies and reassure them that there is a light at the end of tunnel. The symptoms of it are very similar to rheumatoid arthritis apparently and my heart goes out to people they suffer with that. It really does. If you have been diagnosed with reactive arthritis the usual length of time it lasts is 6 weeks, although like me it can be longer most patients have recovered within a year of diagnosis. For me it was painful and debilitating, but now I am back to normal and you would never know it happened. If you are going through the same don't be afraid to push for a rheumatology referral, the rheumatologist I have been under was excellent and told me no matter how long it lasted it was her job to protect my joints.
Anyway, thanks for reading and if you're going through similar I know how lonely it can be, please feel free to drop me a line.