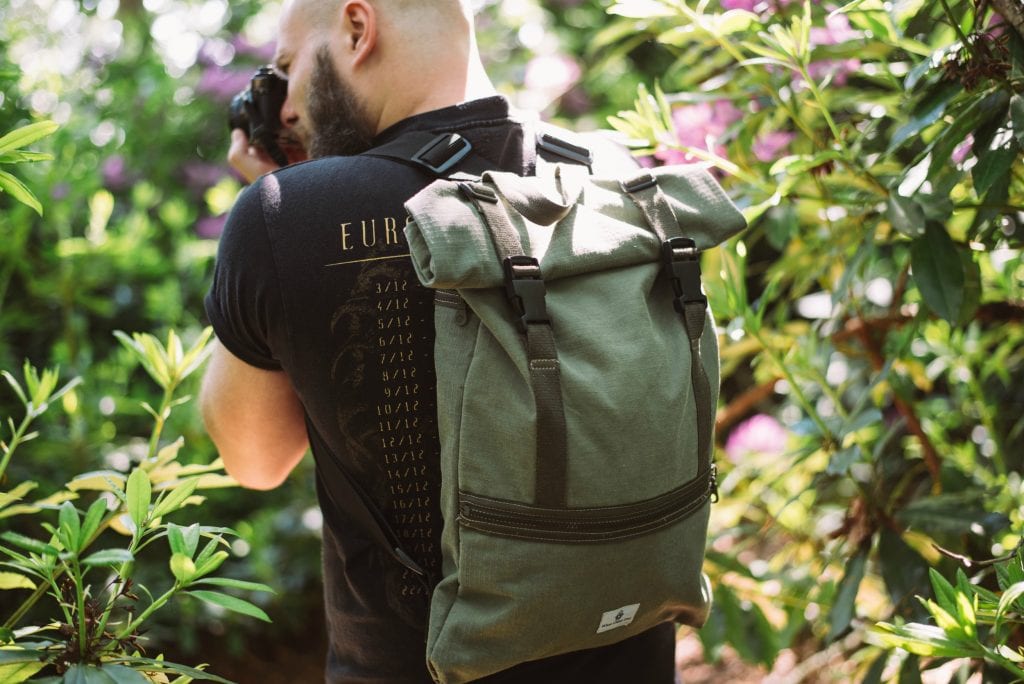 What Daisy Did Kickstarter Campaign
Last year, I worked with handbag brand What Daisy Did and reviewed one of their handbags. What Daisy Did are an ethical brand and are very conscious about ethical fashion. This summer they have launched a new project.
Their new collection of bags – 'The Wayfarer Collection' – is inspired by the love of travelling. But, I think what is even cooler is the products are made from 90% recycled materials. Made actually from ex military defence materials. There are 10 pieces for choose from, from bags, iPad cases and wash bags and they also come with a 3 year guarantee.
As part of this project, What Daisy Did have started what they call their Kickstarter campaign and have teamed up with homeless shelter – Northampton Hope Centre – to employ homeless and vulnerable people. The aim to not only employ, but also give people skills and experience for the future. Which is an fantastic idea.
What Daisy Did are currently trying to raise £12,000 to bulk purchase materials for the project and secure if for 6 months.
If you would like to pledge to support this campaign, you can do here. You can pledge as little as £1 if that's all you can afford. But, from just £7 you can choose between a pair of earrings or keyring, £21 for a wallet and £69 for a messenger bag. If you able to spend more there are some amazing items to choose from. While at the same time supporting this great cause.
Learn more about the campaign in this video from What Daisy Did founders Daisy and Ozric.
*Please note I received no compensation for this post.