What Daisy Did – Long Tall Sally Saddle Bag
As I've got older, I have become more and more conscious about where my products are coming from. For example, a few years back my husband and I decided we no longer wanted to buy supermarket meat and now instead use an ethical butchers where we know the animals have been treated properly. I have also become somewhat disenchanted with fast fashion, and prefer good quality items that look great and will wash and wear well.
So I wanted really interested when What Daisy Did popped up on my Twitter feed asking for bloggers to review one of their beautiful bags. Of course, you all know I love bags, but also love the ethos behind them. The company founders are Daisy and Ozric and after working the festival circuit for years, they became completely taken aback by the level of waste left behind. All of which would go into landfill. So they created What Daisy Did. Their bags are made from 100% recycled leather, from leather cut offs that factories would otherwise discard. What an amazing idea!
This does mean that not every bag is the same, but actually I think this is a bonus point as you end up with an original piece that is all for you.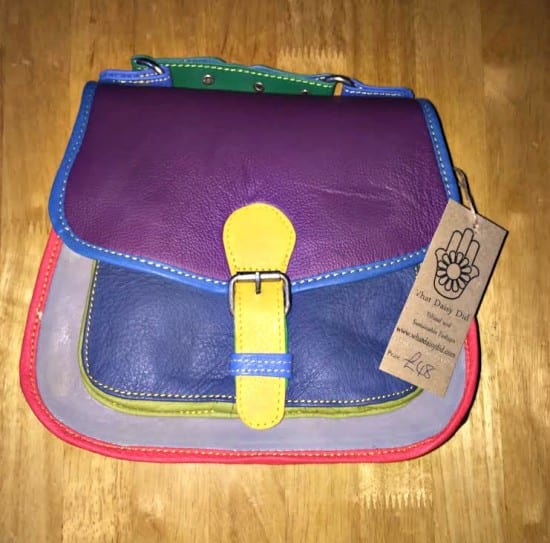 I was sent their Long Tall Sally Bag for review from their Carnival Collection. When the bag arrived I was completely taken aback on the quality. The leather is absolutely supple, soft and lovely. It also has the gorgeous leather smell, which I have a real soft spot for. The design is so quirky and fun and I love fun colours and the design most certainly has it in spades.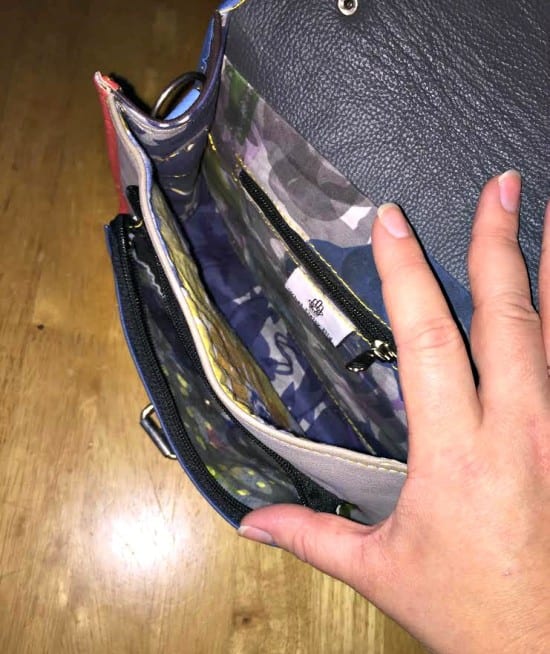 The saddle bag itself is a cross body bag, which is a wardrobe essential for me. It allows me to keep my purse, keys and phone in while I'm out and about with the children and not worry about leaving the change bag on the pram. But if you shorten the strap, it could also be used as a shoulder bag. It is comprised of a main pocket and a small zip pocket at the front which is great for zipping your keys or maybe train pass or car park ticket into for keeping safe. It also has a handle at the top, so you could detach the shoulder strap and use a a grab bag / large clutch. So it's multi-purpose.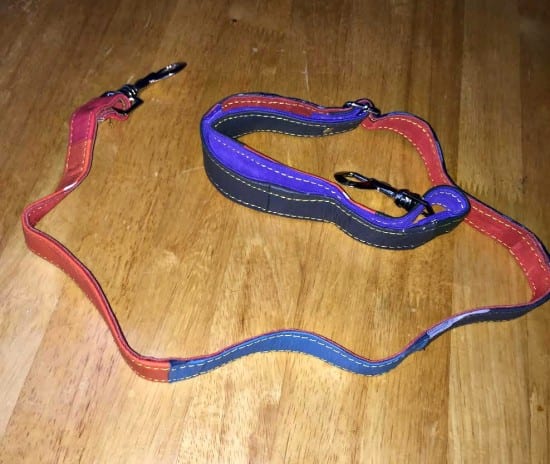 It's a good size for a cross body bag too, I could fit my purse, phone and my kindle in it for instance, although not my glasses case – although I can squint 😉 . Or perhaps more realistically, purse, phone, tissues and a couple of children's snacks.
The thing I love the most I think has to be the absolutely fabulous colours. They're bright, vivid and fun. The bag is built to last, and is very individual, I also think for a leather bag it's really good value for £48.
What do you think?
*Disclaimer: What Daisy Did kindly sent me this bag in exchange for an honest review.