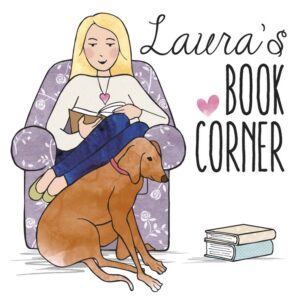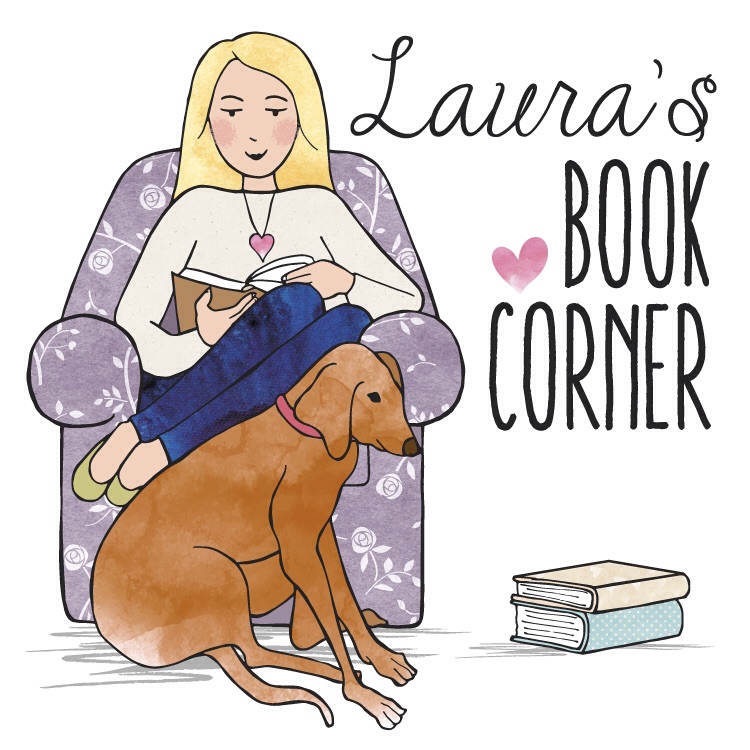 Introducing Laura's Book Corner
I have wanted to launch a book area on the blog for a while, so long in fact I had the banner for the area designed back in May! But, it's taken me a while to work out how or what this will look like.
Books are such a massive part of my life and a passion, one I want to pass onto my children too. Before children I could easily read 1 to 2 books per week and when I used to work in London and commute this was more like 3 or 4. I am more like 2-4 a month now – but my children are worth it… 😉 I also have a degree in English literature and have read from the classics, to my recent love of romance. I'm not a book snob and as long as you love it what does it matter?
A New Weekly Feature with Friends
So welcome to Laura's Book Corner, which is a new weekly feature you will find on the blog every Saturday.
I won't be doing it on my own though, I have brought some friends along from the ride. Meet them below, I will also be asking other bloggers and non bloggers who would just like to write every now and then, to guest and share their bookish love and thoughts.
We will be doing book reviews and features covering adult fiction, cookery and craft books and children's stories.
It launches next week with a children's book review and competition so watch this space!
Meet the Reviewers
Laura (me)
I have been a bookworm as long as I can remember. My first loves were Enid Blyton, Roald Dahl andthe adventures of Mildred Hubble often enjoyed with a torch hidden under my covers. My appetite for a good novel has not diminished and I went on to do a degree in English Literature. I still love to read, even if my time has and I can often be found trying to hide away from the world with my Kindle. I love urban fantasy, a serious kick-arse heroine and nothing beats a good love story. Since having children I have found I want to pass my passion onto them and have since decided books are essentials and not treats, to justify their ever growing bookshelves.
You can also find me on Bookchickcity.com where I have been a reviewer for over 5 years.
Genres reviewed: Romance, Paranormal, Urban Fantasy, Fantasy, and Children's Books
Favourite authors: Patricia Briggs, Kristen Ashley, Audrey Niffenegger, Jeaniene Frost, Karen Marie Moning, Rachel Vincent, Kelley Armstrong, T Gephart, Ilona Andrews, Kylie Scott, Sherrilyn Kenyon, J.R. Ward… honestly I really could go on.
Children's ages (for children's reviews): (nearly) 4 and 1
Ben
I love books, I can't remember a time when I didn't read though in practical terms such a time must have existed. As with a lot of people the first author I remember really devouring was Roald Dahl but soon I moved on to horror writers, Stephen King in particular but I moved past that by my teens. After a phase of hoovering up classics of any type I finally settled into my one true love, science fiction. I adore science fiction of all kinds, from the early wonders of HG Wells and Jules Verne, through the titanic works of the 60s and 70s by such masters as Asimov and Pohl right through to the modern day. Science fiction sometimes shows me a better world, sometimes worse, sometimes downright frightening but it always offers a glimpse of what 'could be', whether or not we want that is up to us.
Another big passion for me is cooking and so I love to browse through cooking books in the evening, it's best to do this after dinner or else I just become too hungry!  Fitness is another of my main interests and so, from time to time, I read books on that topic too!
Genres reviewed: Science fiction, cookery and fitness books
Favourite Authors: Alastair Reynolds, Neal Asher, Peter F Hamilton, Jamie Oliver, Hugh Fearnley Whittingstall, Val Warner
(You can also find Ben on the blog every Sunday writing Ben's Zone)
Hilary
From when I was around eight I was allowed to visit the library at the bottom of our road by myself, and I loved the long summer holidays when I could go every day or two and borrow three (all you were allowed) new books. I loved all the ballet stories by Lorna Hill and the horse and pony tales of the Pullein Thompson sisters. I loved read to my (now grown up) sons and love to read to my grandchildren even more – requests for 'another one please' rarely get refused. My favourite reads are mysteries and historical novels and I do enjoy 'timeslip' novels, but I also enjoy reading anything to do art, craft and baking, and I also like some modern fiction.
Genres reviewed: Mysteries, historical, modern fiction, art, craft and baking books
Favourite authors: …there are so many! but, C J Sansom, Phil Rickman, Barbara Erskine, Laura Childs
We hope you enjoy and look forward to sharing our love of books with you.