A Review of Holland and Barrett's Free From Website

Having a child with allergies can be an expensive and tricky business. My daughter has cow's milk protein allergy – which you can read more about here. Which essentially means she has to eat a dairy free diet, and for a time I did too while I was breastfeeding her.
I find I tend to collect bits from different supermarkets for her throughout the month. Some stores stock different ranges, some things taste better from different free from collections etc. Free From is certainly getting bigger and better from where it was a few years ago – my Mum has lactose intolerance so she would know.
Which meant I was looking forward to trying out Holland and Barrett's new Free From website. The area on their site allows you to select you allergy or multiple allergies from their list and then it displays all the products they stock which are suitable for you to buy.
It was great to browse all of the foods they have available. It is much more extensive than I have found in supermarkets, and it was exciting to have more choice! For example, to date I have been unable to give my daughter any sort of yogurt as she does tend to react to soya too and most of the yogurt substitutes are derived from soya. However, Holland Barrett stock a yogurt made from pea protein which meant I was able to buy her lots of yogurt for her to eat for the first time in her life.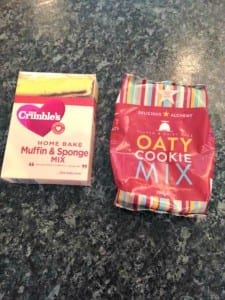 Another item I was thrilled to discover was dairy free baking kits. All of our cooking pretty much has to be done from scratch, it is easier this way as I can substitute butter for dairy free butter, milk for oat milk etc. But sometimes if you want to make something up quick or even a fun activity to bake something with the children, a baking kit is really handy. I was able to find a cake and cookie kit on the site.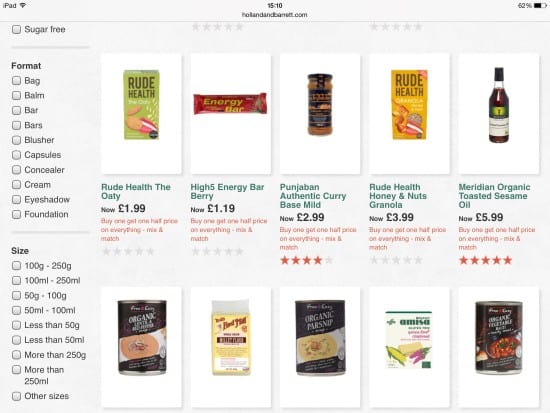 What I would have found handy would have been the ability to filter the product selections even further on the website. It brought up all products suitable for dairy free including beauty and hair products. It's great that these are stocked, but I would have liked to have been able to choose food items only. You could select eye-shadow or creams and things at a detailed level, but not so simple as food and non food.
Summary
I was really impressed, this is a great resource for people suffering with allergies. It was nice to have so much choice and alternatives to everyday food that you're not always able to get in the supermarket. The site itself needs a bit of tweaking to enable you to filter to what you want, but I'm sure Holland and Barrett will get there as the site grows.
*Disclaimer: Holland and Barrett kindly send me a gift card to use on their website in exchange for an honest review.*