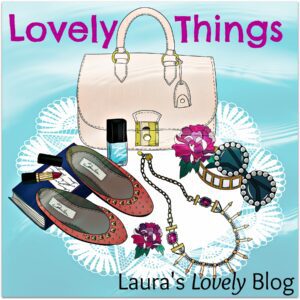 Lovely Things Linky
Welcome to my new monthly linky on all things lovely.
I can't help it, I'm like a magpie, I love all things shiny and lovely. Be it pretty jewellery, handbags (you can NEVER have too many of those), gorgeous new clothes, sexy boots or shoes, make up, accessories, homeware. You name it, I love it!
In celebration I have started a new monthly linky where we can all share our 'Lovely Things' each month.
The first Monday of every month I will host the Linky and it will be open for a week, all you need to do to join is:
– Write about something lovely, be it a new purchase, a favourite item you've had forever but want to share, a great book, home decorating, maybe a lovely experience like a beauty treatment or coffee with a friend, new shoes, make-up, handbag, whatever it is as long as it's lovely I want to know about it! 🙂
– This Linky is open to every type of blogger no matter what your chosen blogging subject.
– Grab the Lovely Things badge and pop it in your post
– Use the #lovelythings hashtag on Twitter and Instagram
– Comment on the host's post
– Share the love – try and read & comment on 3 other blogs listed on the Linky
– Tweet me (@laurasummers) with your Link up and & I will retweet it to my followers
– The linky will remain open for two weeks
Dates
Just so we don't all get confused, I will host the Lovely Things Linky on the following dates:
Monday 4th January
Monday 1st February
Monday 7th March
Monday 4th April
Monday 2nd May
Monday 6th June
Monday 4th July
Monday 1st August
Monday 5th September
Monday 3rd October
Monday 7th November
Monday 5th December
Grab the Badge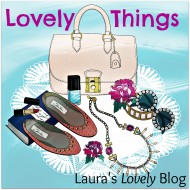 <div align="center"><a href="https://www.laurasummers.co.uk" title="Lovely Things"><img src="https://www.laurasummers.co.uk/wp-content/uploads/2015/03/LovelyThingsV31-e1425478888652.jpg" alt="Lovely Things" style="border:none;" /></a></div>