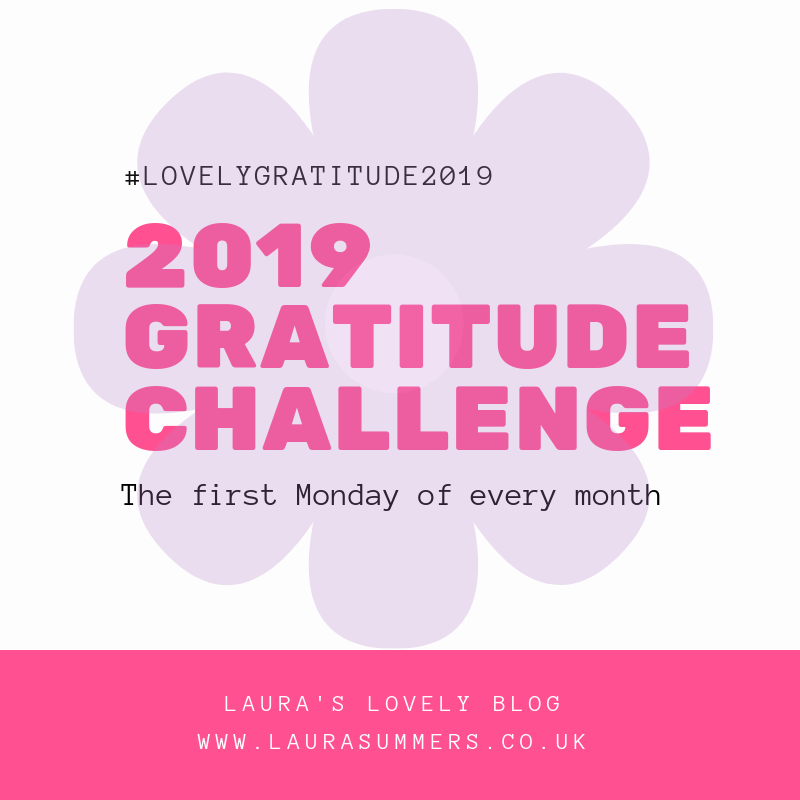 Gratitude Challenge 2019
Do you want to find more gratitude and have a more positive outlook on your life? Then why not join in with my gratitude challenge this year?
I'm a firm believer in gratitude, I've written about it on the blog before. Did you know that gratitude is scientifically proven to be beneficial to your mental health? For 2019 I want to focus more on the gratitude in my life. Whether it is being grateful for the life that I have, or passing that gratitude on to others and paying it forward.
So, I have decided to start a monthly gratitude challenge. On the first Monday of every month I will host a gratitude challenge on the blog, and I would really love it if you would join in with me too!
To take part, just join in, if you want to share with me how it's going I have a hashtag to use on social media #LovelyGratitude2019. I really hope you find it helps you as much as it does me.
Please do join in with me on the first Monday of every month.