Dearest Aria,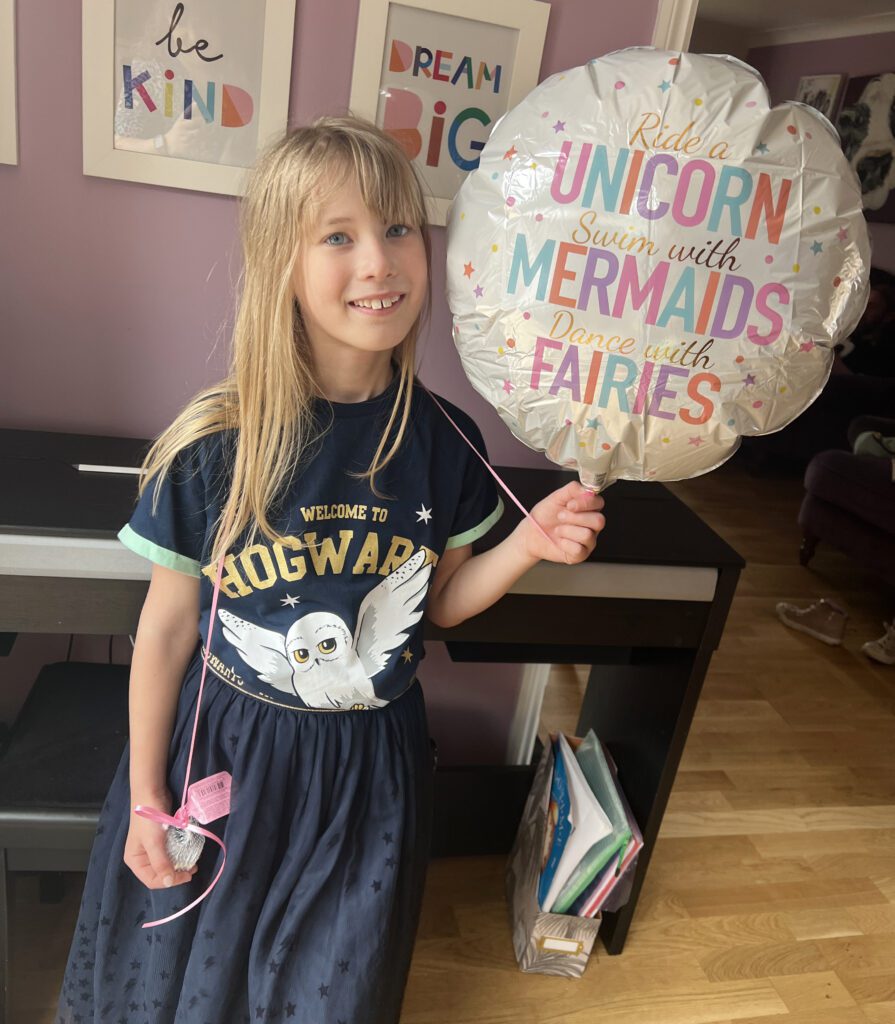 Happy 9th Birthday!
Another year and getting very close to double figures! As I am every year, I am so proud of you and the person you are growing into. A person who is creative, musical, and works hard. Who loves magic and unicorns and pink. It's not always been the easiest year for you, and you have had some difficult times, with some tricky friendship issues and tears, but hopefully, things have settled down a bit now and you are finding your tribe.
In this past year, you have discovered a love of musicals (like Mummy), after going to see Wicked for Christmas 2021, in September last year we went to Frozen as a belated birthday present for you and then for Christmas we went to see Disney on Ice. For this birthday instead of a party, you have decided to take a friend to see Matilda the musical and we are going next weekend. I cannot wait and I know you feel the same.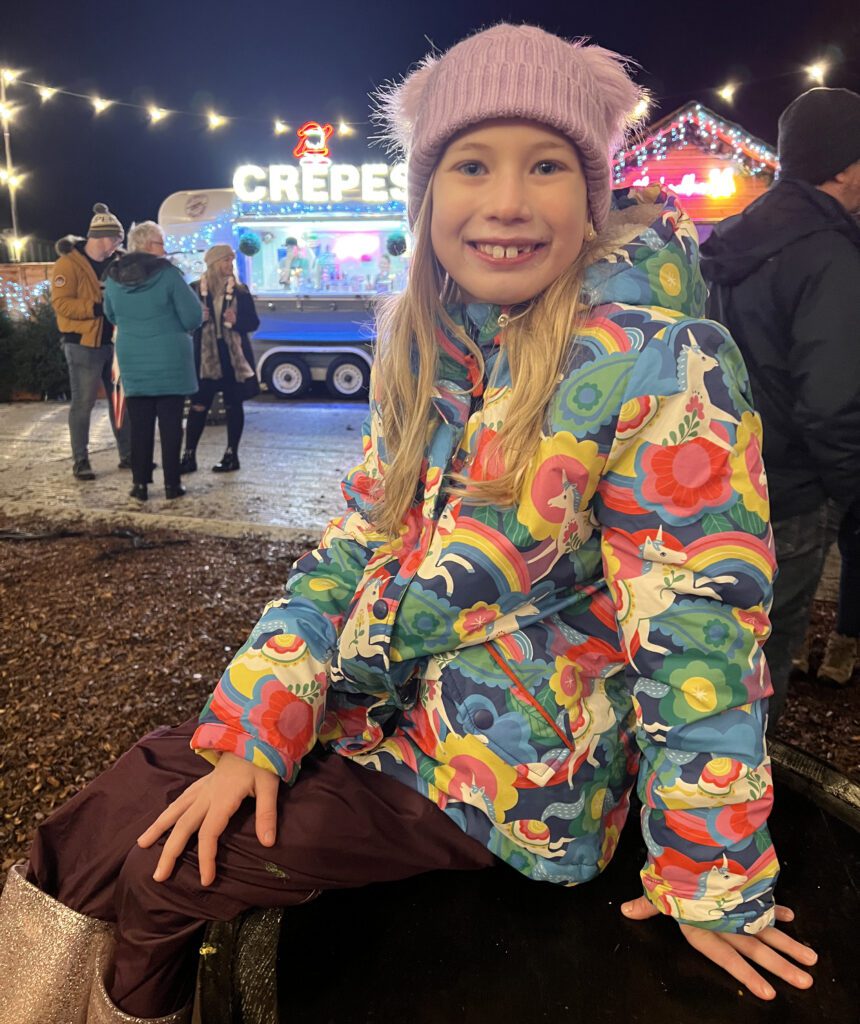 In recent weeks you have discovered a lovely of all things Harry Potter and have devoured the books back to back and have now started watching the movies. You still love to read, and also like Mummy have a fondness for anything magical. You are doing well at your piano lessons and have also started going to the junior classes of rock school learning to sing.
You love nothing more than to be creative and I adore seeing what you make, create or play with your imagination. I think a part of you has found it hard seeing Logan grow up more this year and doing more grown-up things, but he is still your Lego pal. You have a love-hate relationship with Bodhi and vere between playing the most wonderful games together and squabbling.
Something that has been massive for you this year has been paddleboarding. You learnt how to last holiday with Daddy and Logan and this has led to you both getting your own boards and regular adventures with Daddy. To Dinton Pastures, Wey Navigation and Basingstoke Canal. You even went with your cousins on Boxing Day! You regularly attended yoga on a Saturday morning and I think your current mission is to learn how to do yoga on your board.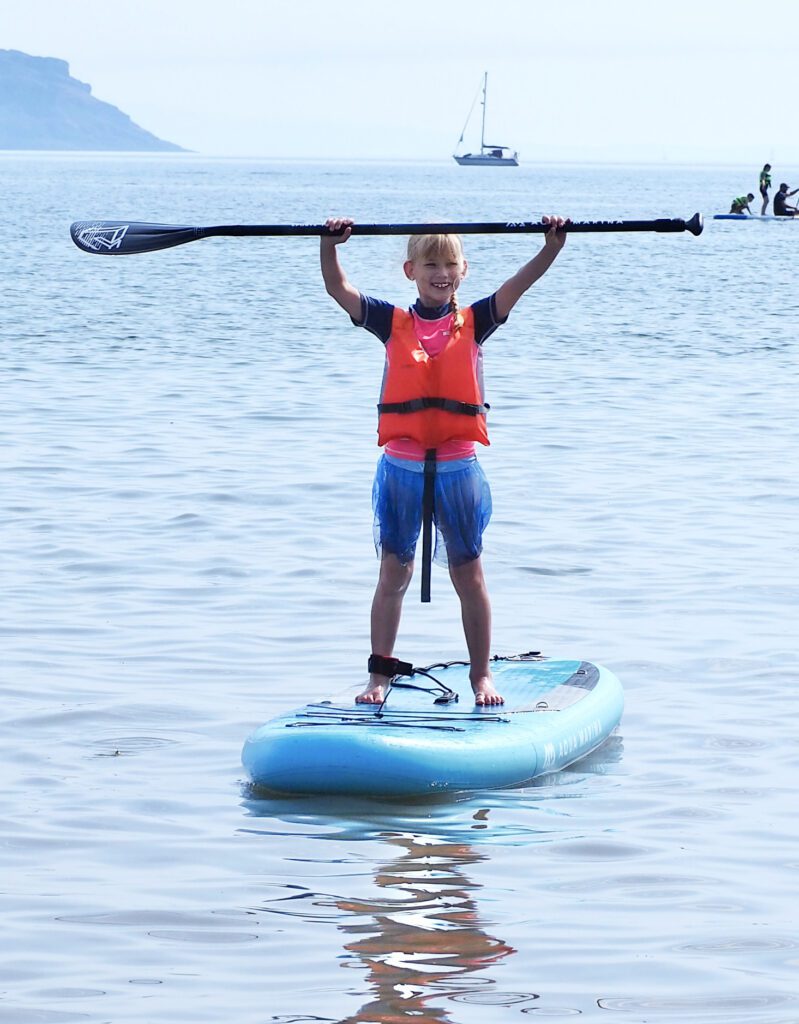 This year you have achieved your pen licence, you were very excited about that! Done brilliantly at swimming and are moving up yet another level. For your birthday you have asked for a rainbow scooter, barbie and some new clothes bits. We are looking to refer you now for ADD, which came as a bit of a surprise for Mummy at first, but now I can see it explains some of the things that are quite tricky for you. We will see what the future holds there, and you will always have our love and support.
When you grow up you want to be a fashion designer, have a pet unicorn and live in a house with a balcony that you can read on. All excellent plans if you ask me! I love the wonderful bond that we have, the coffee and shopping dates, the cuddles and giggles. That the first thing you still do in the morning is come and give me a cuddle before you start your day. That you know who you are and what you love and are so comfortable with that, even if it's perhaps not what's trendy. Don't ever stop being uniquely and wonderfully you.
Love Mummy xxxx