*Collaborative post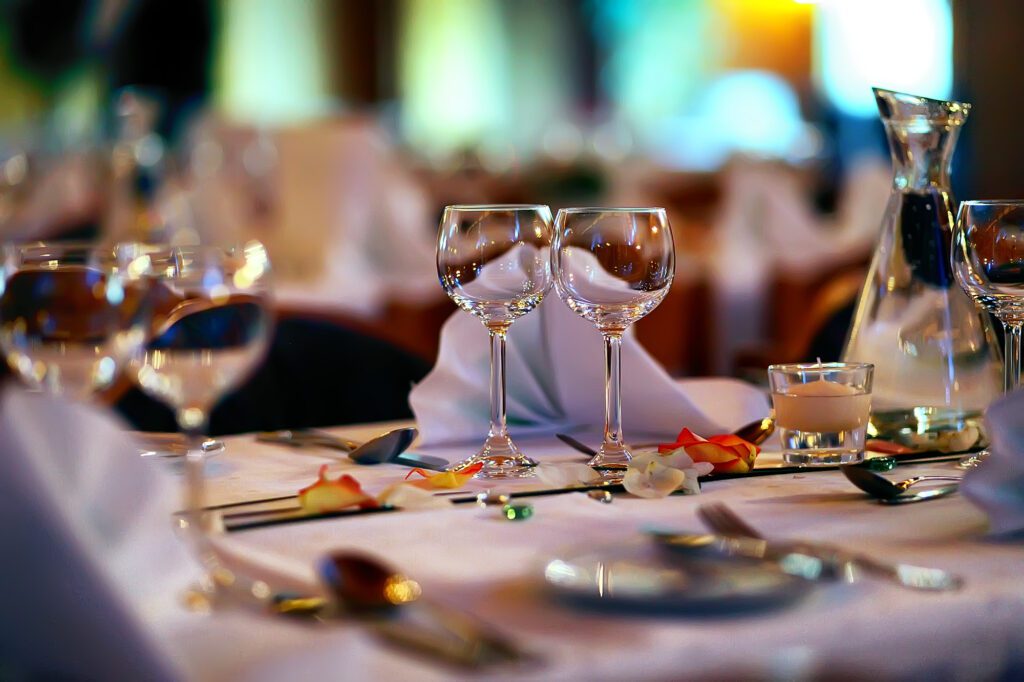 Whether you're newly in love or married for years, a romantic evening for two, away from the daily routine, can bring a breath of fresh air and new life into any relationship.
A date night can look very different, depending on what is important to you as a couple — whether you are staying at home to watch a movie, or going all in with flower delivery in London and a nice dinner at a restaurant. What exactly you do with your partner is rather irrelevant. What's more important is that the relationship and togetherness as such are given a place again and you have time to feel like a couple.
If your ideal date is a romantic dinner at home, from this article you will find out how to plan it perfectly.
Clear Your Schedule
Stress at work or with the kids is just as distracting as conflicts with friends or other personal problems. It's best to schedule your romantic evening on a weekend or vacation – with plenty of time away from everyday life and enough time to prepare.
We recommend clearing your day completely and turning off your phones during dinner.
The Menu
A romantic dinner menu should be light, both in preparation and for the digestive system. Prepare a light salad, a hot main course (meat or fish), and a dessert. You can also prepare a cheese platter, and vegetable, or fruit appetizers.
When it comes to drinks, you know that no vodka, no whiskey, not even the finest Irish beer suits romance. In this case, only wine is suitable. Cocktails won't work because they need to be constantly made and you will be distracted. Start with champagne and continue with a glass of white or red wine.
One Week Before
The whole atmosphere should be romantic, not just the menu. You will need to choose the place in your house about a week before so that you have enough time to prepare it and figure out the details.
Definitely do not choose the bedroom for such a dinner, and even more so the kitchen. Of course, an evening for two should be organized in the living room or in the hallway at the least. The table must be set with a festive tablecloth and served with beautiful dishes, and do not forget candles.
Two Days Before
If you have babies, several days before your dinner make arrangements with the grandparents. Even if the kids in the next room play computer games all evening or your older relatives promise to watch TV quietly in their bedroom until morning, the romance will be ruined. A romantic dinner for two doesn't happen behind closed doors, you have to be alone in the house.
The Day Before
Choosing the right outfit should not be underestimated. If the dinner is not a surprise, inform your partner about your plan and allow them to choose what they are going to wear. Also, choose an outfit for yourself. The partner should be attracted by your appearance, but not completely distracted.
A neckline that's too low, a skirt that's too short, or a shirt that's too tight might distract from the good meal and everything you planned – and afterward, you'll be disappointed. Trousers that are too tight or heels that are too high can easily spoil the whole evening. And no one needs a bad mood on this special occasion.
The Day Of
Now it is time to cook, decorate the table, and put the finishing touches. If you planned to buy flowers, do it on the day of the dinner so that the blooms are still fresh when you are eating.
When the time comes, turn on soft, pleasant music – no TV, even if your favourite romantic movie is on. You should not have to be distracted by the heroes of the movie – the heroes of tonight are you!
FAQ:
What can I Cook for My Lover?
Their favourite dish will be your best choice. If you as a couple simply love KFC, there is nothing wrong with adding it to your dinner, just make sure not to eat too much.
What is the Most Romantic Food?
Chocolate and fruits are widely considered to be romantic. So even if your main dish is not great you can save the evening with a romantic dessert.
What is the Best Food for Couples?
Seafood and salads are probably the best choices. These dishes are usually light and do not distract from the conversation.
What is a Romantic Dinner?
Soft lighting, slow music, nice food, and the two of you sitting in front of each other – these are the main things the romantic dinner should have.
What Foods Make You Feel in Love?
Chocolate, oysters, and strawberries are a few foods that are rumoured to have such properties.