*Collaborative post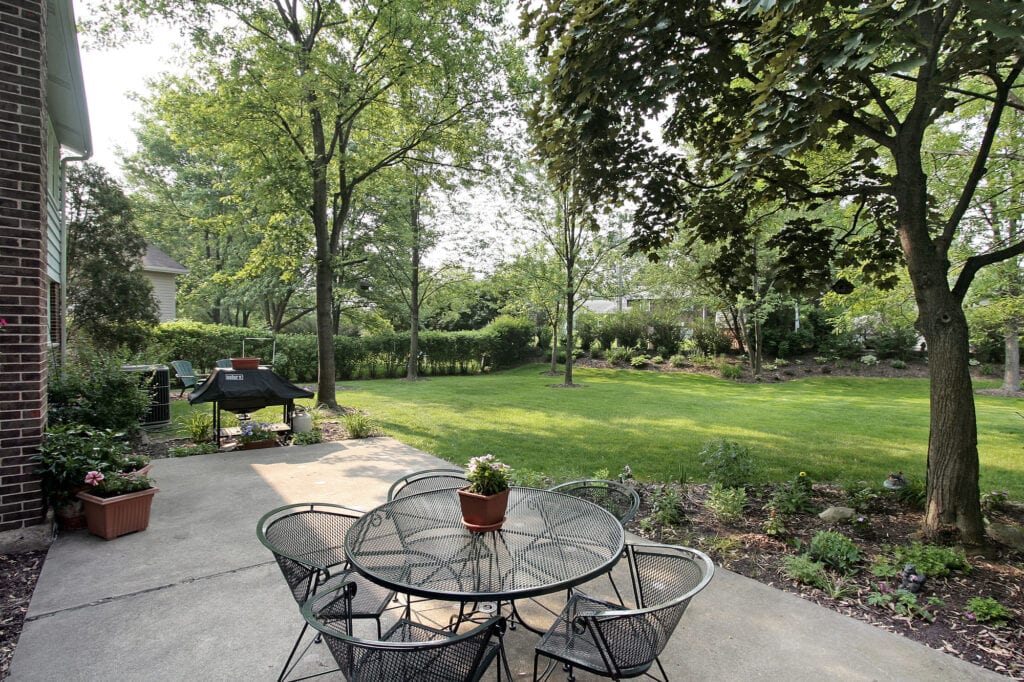 Every year homeowners across the country get caught in daydreams of how they could enhance the look and feel of their property, from a zero-threshold shower to a loft conversion to a solar panel installation.
But then the door behind you slams from a breeze knocking one of the bills off the fridge. Disgruntled, you get up from the kitchen table and go to pick it up while remembering you haven't won the lotto (yet). But, hey, just because you need to stick to a budget doesn't mean you can't give your home a new lease on life.
There are many essential upgrades worth considering that can not only reinvigorate your property but increase its value too. Let's take a look at some ideas!
Wall and Loft Insulation
Insulating your home isn't what you'd consider a particularly glamorous upgrade, but it can make your home significantly more energy efficient and substantially lower your energy bills.
With energy prices expected to stay high for years to come insulating your property can be seen as an essential upgrade if you want to limit paying high bills, especially in the context of the Energy Price Guarantee set to be discontinued in March 2024.
Refreshing the Look of Your Home
Whether you'd like to have the existing paintwork of rooms in your home painted over, fresh paint tones added, or even new wallpaper installed, revitalising the look of rooms throughout your property can give it a new lease of life.
Regardless of whether you want to keep up with the times or simply give your home a brand new appearance, fresh paintwork or wallpaper is a relatively affordable essential upgrade.
LED Light Bulbs
Another step to make your home more energy efficient (albeit at a markedly lower cost) is replacing ineffective light bulbs with LEDs. Not only are LEDs almost twice as efficient as their incandescent counterparts, but they last far longer. Moreover, you can expect to save several hundred pounds by switching over to LED lights!
Once you know how to safely undertake this work, you could do so DIY. However, if unsure or you're hiring an electrician anyway, you might prefer to hire a professional.
Decks and Patios
If you are unhappy with your garden space and feel it is like a central social hub, you should consider having a patio or decking installed. Either of these options can act as a fantastic spot for you and friends and family to socialise, particularly on warm summer days (hard to imagine right now, but they will return!).
New Boiler Installation or Heat Pump
Sooner or later, you'll need to replace your boiler, and ideally, you should do so before it is beyond economical repair. Not only are there many boilers on the market to choose from, but you may also want to consider a heat pump installation.
Starting with the option of having a new, modernised boiler installed, you should look for a boiler that has an A-rated energy efficiency (i.e., 90% or greater).
Of course, a boiler installation does not come cheap with the total cost, between the price of labour and the cost of the actual boiler, generally landing somewhere between £1,000 and £2,500. However, it is possible to purchase a boiler on finance, which would mean paying off the overall cost over an extended time, such as a year or two.
Heat pumps, on the other hand, are far more expensive; however, a heat pump could significantly lower your heating bills since they are way more efficient. Also, it's important to mention that you may be able to have the cost of a heat pump installation cut by £5,000 to £6,000 through the Boiler Upgrade Scheme (BUS), albeit this is only available in England and Wales.
Improve Your Kitchen Storage
Taking steps to enhance your kitchen storage is a great way of making the space clutter-free and easier to work with.
Here are some top tips for improving storage in your kitchen:
Install a kitchen island to provide additional storage.
Cabinet dividers to help with organisation.
Have pull-out shelves installed in your kitchen.
Add risers so you can have more storage per shelf.
Include storage hanging baskets if safe and suitable.
Sources:
https://www.bhg.com/home-improvement/advice/expert-advice/must-have-home-upgrades/
https://www.realsimple.com/home-organizing/home-improvement/renovations/home-upgrades-payoff
https://www.housebeautiful.com/shopping/g39040686/clever-home-renovation-ideas/
https://www.architecturaldigest.com/story/kitchen-organization-ideas-to-maximize-storage-space