*This is a collaborative post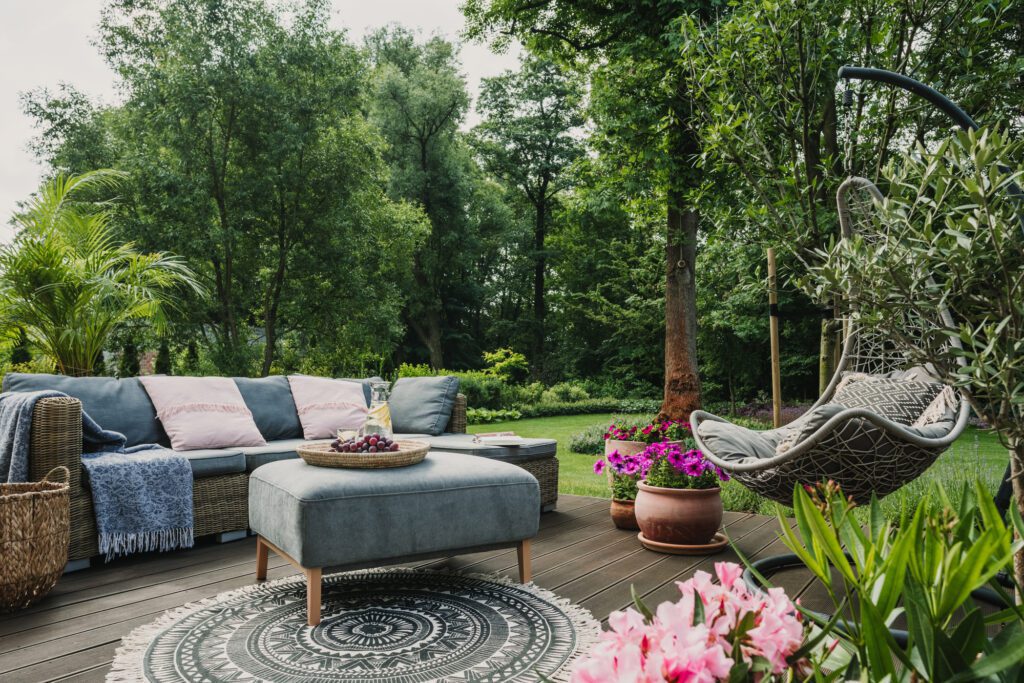 With the warm weather arriving, many people will be looking to improve their gardens so that they can really make the most out of the weather. The trouble is that you will find that it can cost a fortune to upgrade the backyard, but the good news is that there are lots of affordable options that will help you make improvements without breaking the bank. Here are a few ideas worth considering.
Extra Lighting
First, you will find that extra lighting can really make a big difference and help to set a cosy atmosphere for warm summer nights. Solar lanterns are a great option as they can add decoration while also illuminating your outdoor space once the sun goes down. In addition to this, you will find that solar lighting is a good option because they are energy efficient and cheaper to run than regular lighting.
New Cushions
Instead of dropping big on new garden furniture, you will find that you can make your garden more comfortable simply by purchasing new cushions. New cushions can make your seating area more inviting and you might find that colourful prints and patterns can help to add visual appeal and bring the inside out (just make sure to take them in at night and when it rains!).
Extra Plants
It is amazing the difference that a few extra plants can make to your garden. Plants are a way to add life, colour and visual interest, especially if you opt for something unique. You do not need to spend a huge amount on plants (although this is easy to do!) And just a few additions could freshen up the space for the warmer months of the year.
Declutter
Less is more when it comes to the garden, so you might find that decluttering is a great way to improve the space. Spend some time tidying and getting rid of what you do not need to free up space, create a more relaxed feel and reduce stress. In particular, the shed is an area that can always do with a decluttering!
Repurpose Old Pallets
As mentioned before, new garden furniture can cost a fortune. Instead, you could repurpose old pallets into seating and tables to use and this could be a fun project that also helps you to make big savings.
This post should give you a few ideas for ways that you can improve your garden for the warmer months of the year without having to spend a fortune. The garden can be the best place during the summer months, but you might find that a lot of the upgrades cost a small fortune. You do not always have to spend a fortune to upgrade your space and there are many smart improvements that could make a big difference.