*This is a collaborative post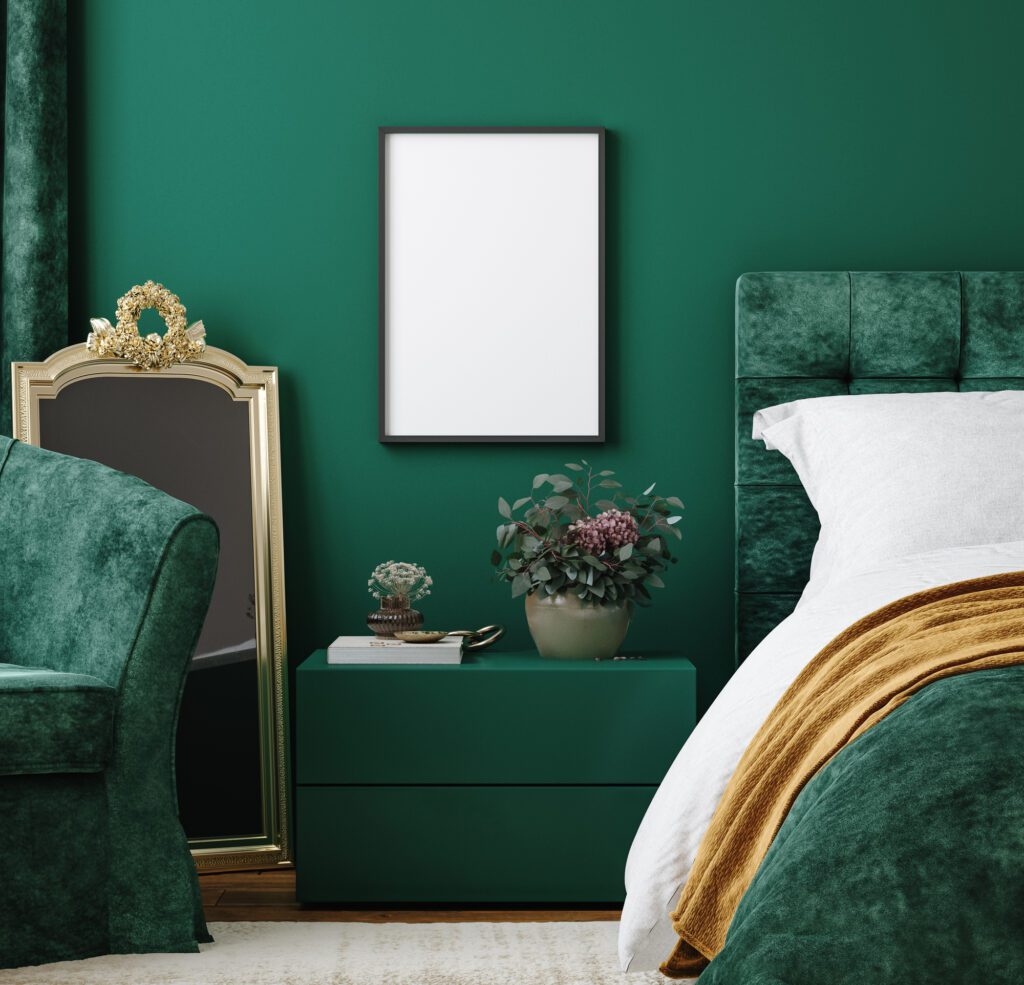 Are you busy planning a bedroom makeover? It's sometimes easy to overlook a space that's locked away from guests and other people in your household. But as the room where you start and end each day, your bedroom is one of the most important areas of your home – and colour heavily influences how it looks and feels.
It doesn't stop with a lick of paint on the walls either. From furniture to flooring, curtains and artwork, your colour scheme is all-encompassing and should be one of the first choices you make if you want to achieve a cohesive result.
But where do you start? Below, we've summarised four key factors to think about when choosing your new bedroom colour scheme.
The size of your space
Firstly, how big is your bedroom? The general rule is that light colours help rooms feel more spacious and airier as they reflect more light than dark shades do. So if your space is a little limited or cramped, it makes sense to stick with white, beige and pastel shades as your foundation.
There's nothing to stop you from working in darker shades through accessories like bedding and artwork, or even a feature wall.
Your furniture, fittings and accessories 
Whether you're sticking with what you've got or buying new furniture and accessories as part of your project, you'll need to tie everything together colour-wise.
Key pieces to coordinate include your bed frame, chest of drawers, curtains and bedding. Don't forget about where you store clothes too – if you're thinking of investing in a fitted wardrobe, for example, will it contrast your walls or blend in?   
Flooring is another important element. You could opt for a neutral carpet, light wood beams or rich, darker tones.
The mood you want to create
Think about how different colours make you feel. While social spaces sometimes need to be lively and energetic, your bedroom should feel like a soothing sanctuary.
A 2015 YouGov survey found blue to be the world's favourite colour, and many people find it brings calm and peacefulness. Greens denote nature, while yellow and orange can mimic happiness and sunshine when used carefully. 
For some people, red symbolises anger and frustration – so you might want to avoid it if you sometimes struggle to sleep.
Colour and style trends
Finally, think about the overall design style you're going for and what colours suit it. You might be aiming for a more traditional look or trying to recreate what's hot right now. Experts predict green to be especially popular this year as we look for more ways to connect with nature in our homes. 
There's no obligation to follow trends of course. Your bedroom is the most personal space in your home, so stay true to what you appreciate most!