AD – Gifted and this post contains affiliate links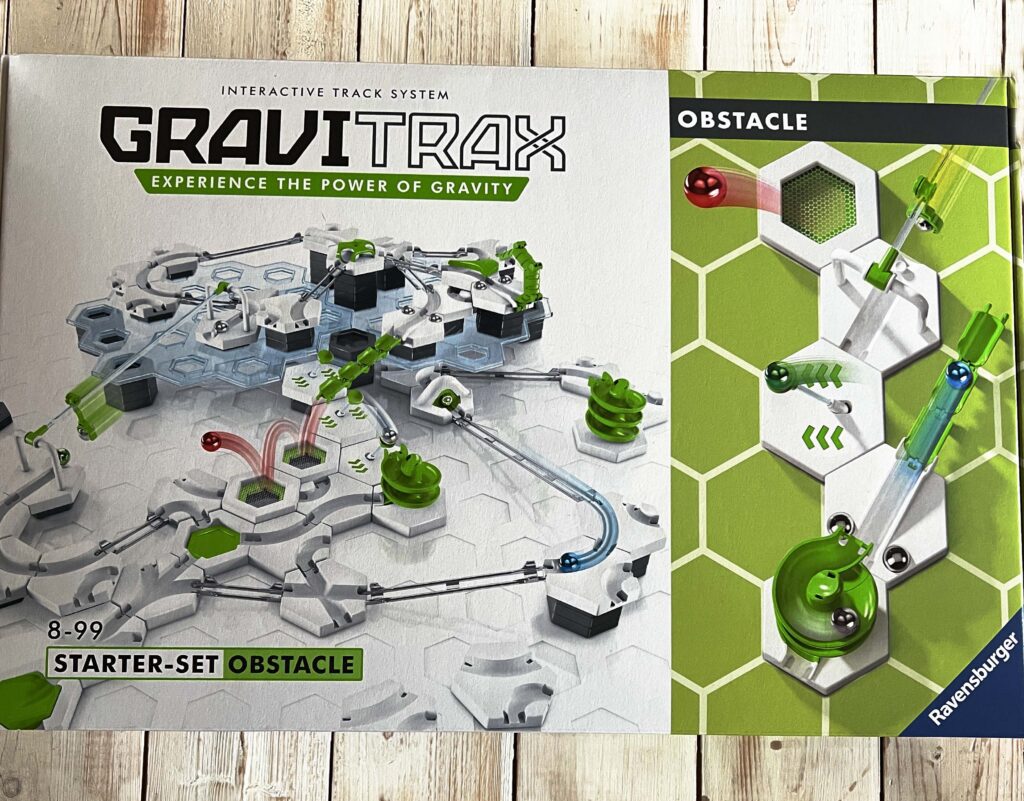 If you are a regular follower of the blog, you will know that I love an educational toy, particularly a toy that your children don't even realise is educational. We first came across Gravitrax a couple of years ago when I was on the hunt for a present idea for my oldest son. He loves lego and building and construction and I had thought he would like a marble run, my internet searches brought me to Gravitrax.
What is Gravtirax?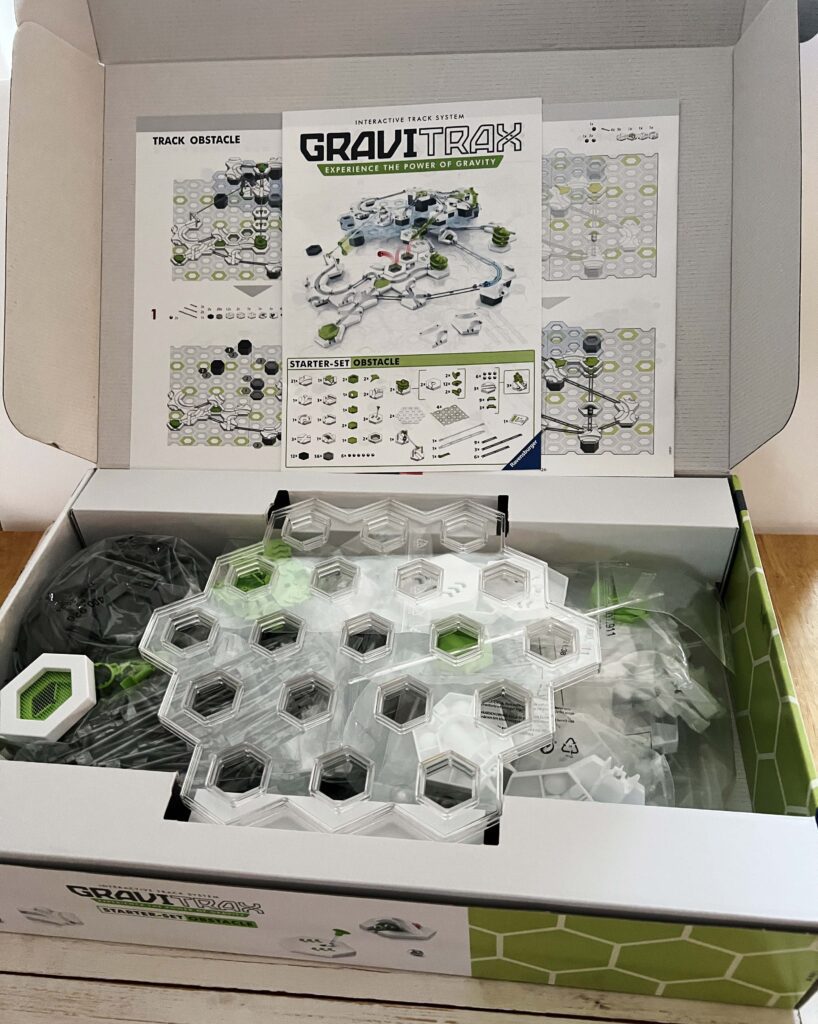 Gravitrax is a little bit like a marble run on steroids.. But it is also much more than a marble run and is a toy aimed at older children aged 8+ years. It's an entire construction system and fabulous for STEM skills. Your child has to use engineering skills to build a complex track to make their marble (or marbles) well, run. But it's a track made up of all sorts of obstacles, think jumps, trampolines, zip lines, switches, curved lines and you will get the idea.
Encourgaing Lateral Thinking
Gravitrax is a great way to encourage lateral thinking and three-dimensional reasoning in your child. The set comes with its own plans to use to set up one of Gravitrax's planned tracks. The fun comes when your child starts to put together their own designs and tracks. There is often a degree of problem-solving needed to find out why the marbles don't go the way you originally expected, looking at how the tracks work and taking into consideration things like gravity too. There is a great sense of satisfaction when you get it right and lots of laughs to be had.
Gravitrax Obstacle Course
The Gravitrax obstacle course set it a bumper Gravitrax set, that comes with everything your child needs to get going and would make an absolutely amazing gift. It comes with over 140 components to allow you to really delve into the world of marble run building and encourage the engineer in you. If you want to start having fun in the world of Gravitrax it really is the perfect kit to start with.
What's great is that Gravitrax has lots of expansion packs you can buy too, so you can add to your tracks and make them more complex as your skill set grows. There are loops, volcanoes, spirals, catapults, and you can even build upwards with the vertical packs. It really is amazingly creative.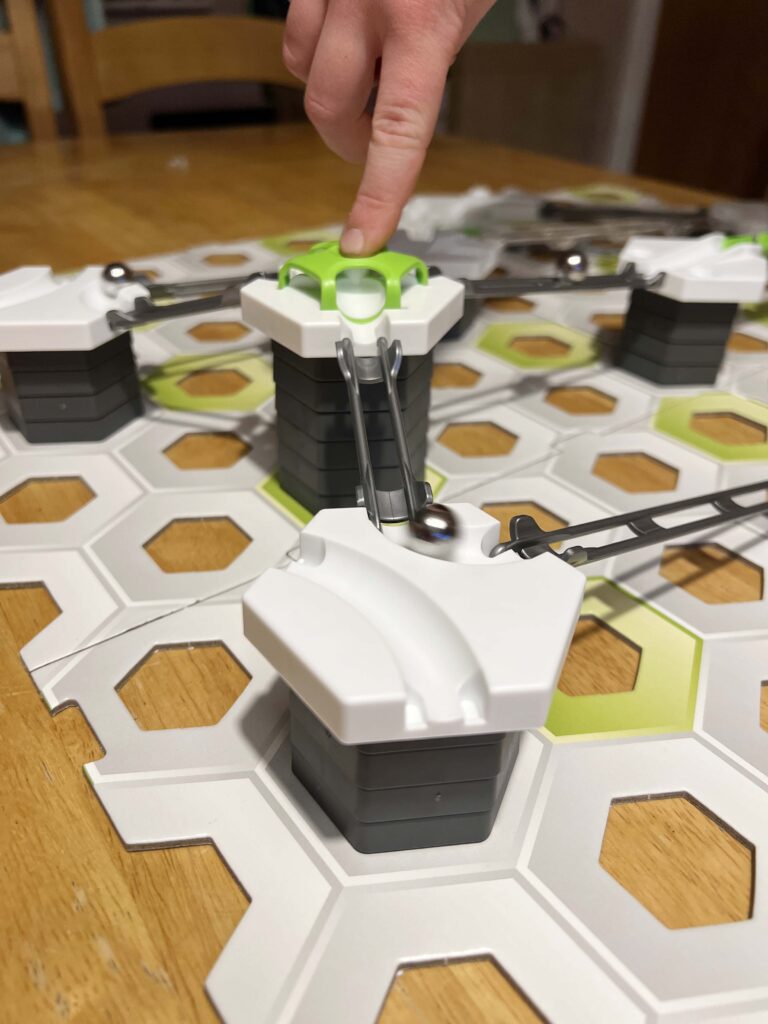 Verdict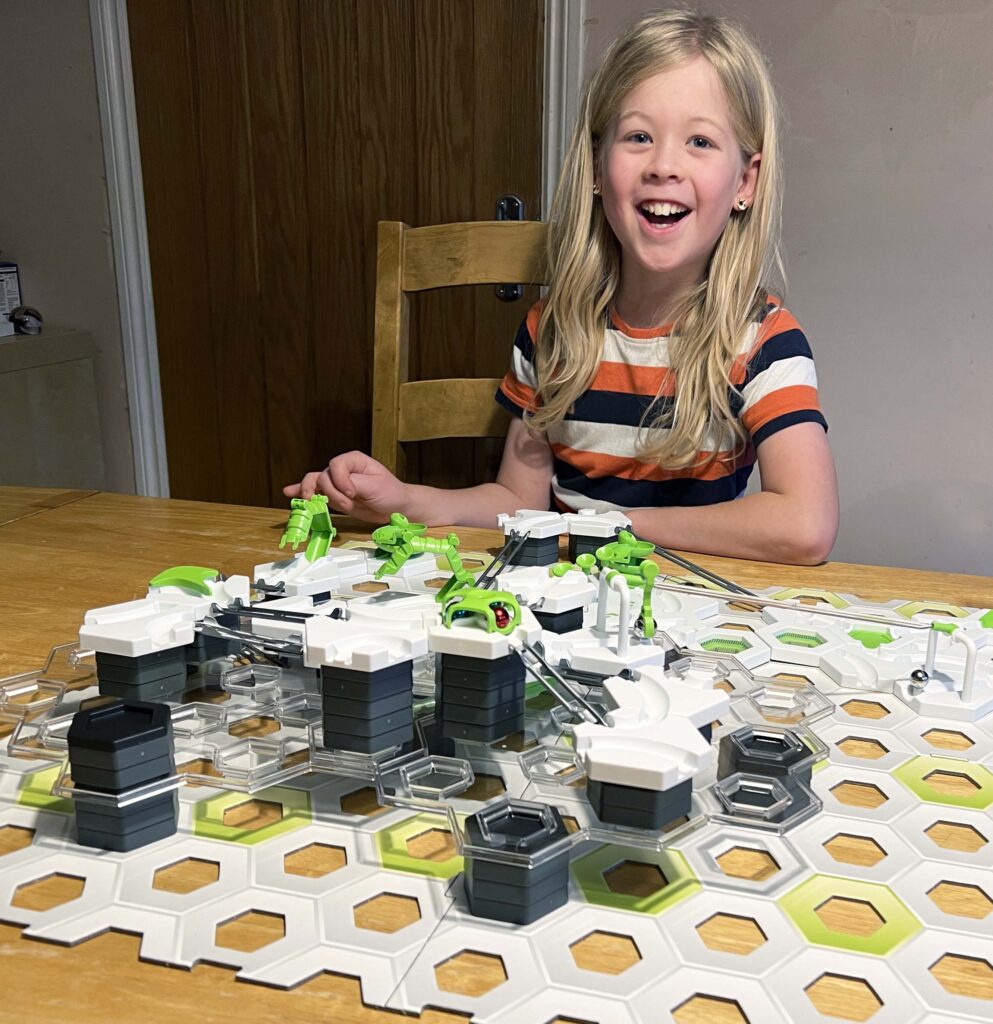 If you have a child that loves construction and learning or you just want to encourage stem skills, then Gravtirax is perfect. I would definitely say that the recommended age range is about right at 8 years+ as younger children might struggle with the complexity of the tracks. The Gravitrax Obstacle Course is a brilliant introductory pack, or if your child has started with one of the smaller packs (like my son did), they are also a great way to build their collection and enable them to build a truly epic course.
Buy Gravitrax Obstacle Set on Amazon