*AD – Items featured in this post were gifted, but all opinions are my own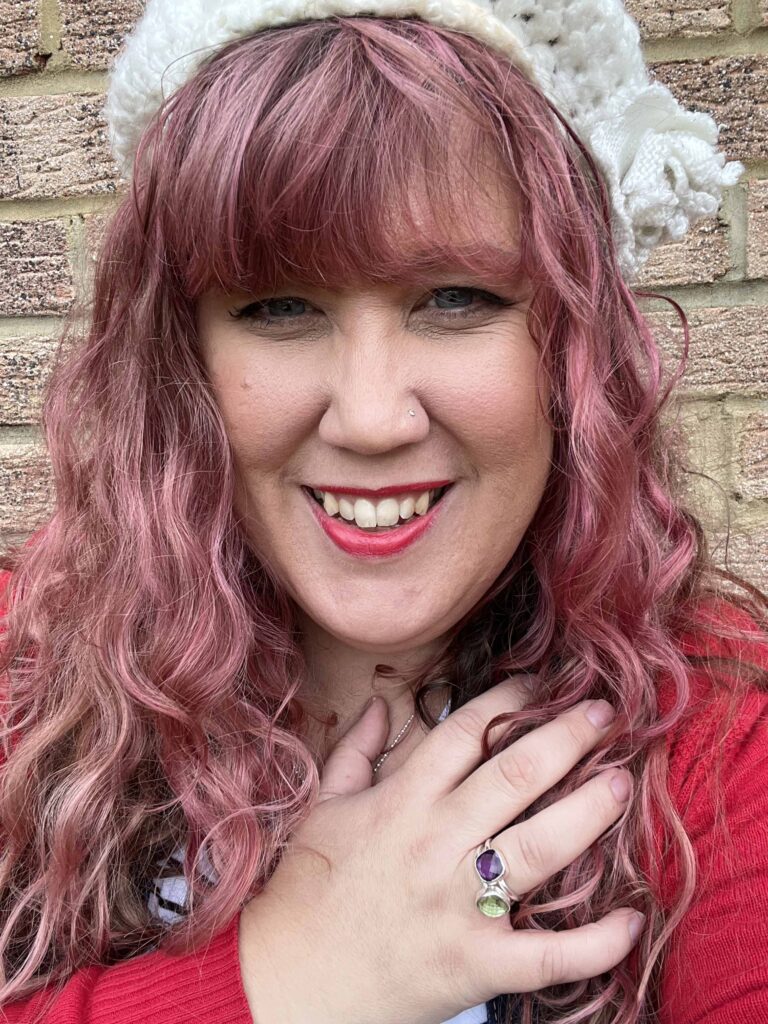 It's that time of year when we're all on the hunt to find the perfect gift for the people we care about. That item we know they will go ooh about when they open on Christmas day. That item we know they will love. Jewellery is always at the top of my Christmas list, because I love it. I love colours (no surprise given I currently have pink hair!), fun and different jewellery that reflect my personality and add to my colourful outfits.
So it was a great pleasure to be introduced to jewellery brand Lily Blanche. Such a beautiful brand with so many lovely items on their website. They take vintage designs and give them a modern twist, but also love to create jewellery with meaning and creativity. I loved learning about the brand as part of this review and the story behind it. About Gillian, the founder's creative journey, how Lily Blanche was her grandmother's name and how passionate she is. There is a line on the About Me page that really struck a chord with me:
'Jewellery connects us with the past in an individual and intimate way. Inheriting jewellery is such a humbling thing. A piece can be worn every day by women of different generations. It takes on the patina of the life of the wearer. It will be smoothed and worn to fit them. When it comes down the generations to you, it is already pre-loaded with meaning and love. We aim to create the heirlooms of tomorrow from the conversation pieces of today.'

Lily Blanche, About Us
This really struck a chord with me. Having recently inherited some jewellery after my Nan passed. I really understand what a piece can mean to a person. So I love the idea of creating something and wearing something that can be my children or their children or even more than that. How wonderful would that be?
I chose two cocktails rings for the purpose of this review from the Lily Blanche collection as they immediately caught my eye. As well, as big earrings, I also have a weakness for rings, but as my fingers are on the chunky side I can't always get my size but both of these rings came in the R/S size and they fit perfectly.
My items arrived very quickly and came in this gorgeous packaging. So gorgeous, you wouldn't need to worry about wrapping them if they were a gift. Every care was taken to make it a lovely thing to open and enjoy.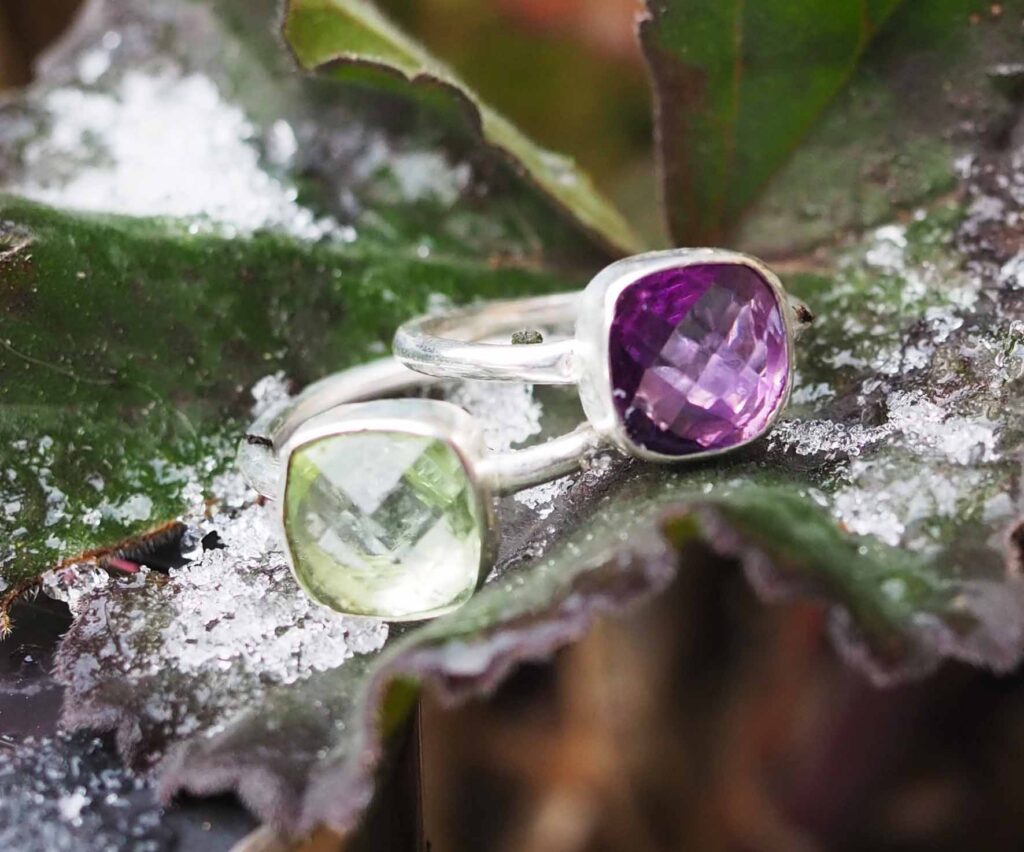 I wanted to stack the two rings together – love a ring stack! So I chose two colours I knew would complement one another. The Purple Amethyst Cocktail Ring in Silver and the Green Amethyst Cocktail ring in Silver. I chose silver rings, but they also come in gold and rose gold for you to choose from depending on your personal taste.
The rings are a beautiful colour and really quite striking. I love the finish on the amethyst stones and think they make a fabulous statement when worn together. You could also triple stack them with a third colour or add a simple band which they also sell. If green and purple aren't your thing, Lily Blanche have lots of colours from blue topaz to rose quartz and garnet and citrine.
I'm absolutely delighted with my rings and already know they will get lots of wear. They are fun, colourful and beautiful. They would make such a lovely gift for a loved one, or as a token of friendship to someone who matters a lot to you, or to yourself! Elegant and modern they are the sort of rings you could wear every day with a casual outfit or dressed up for a night out. I can see that I will be visiting and shopping from Lily Blanche in the future.