*This is a collaborative post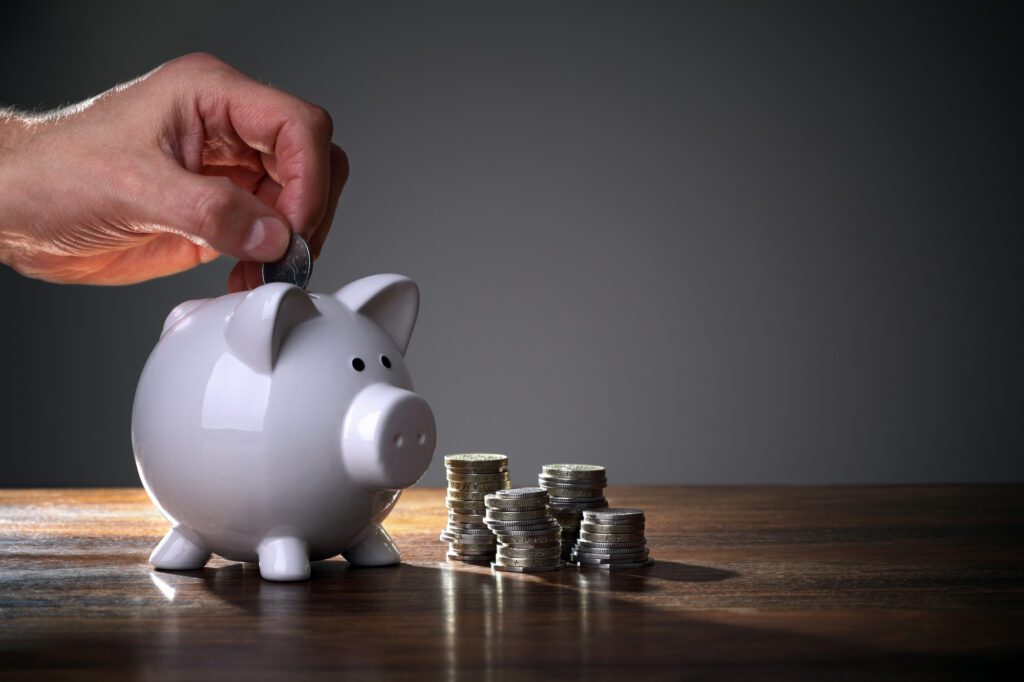 It's safe to say that this year has flown by. Before we know it, summer will be over, and we will be well on our way to Christmas. It can often feel like celebrations such as Christmas and birthdays can all come at once and it can put a financial strain on most of us.
However, today we will be sharing with you our top money saving tricks so you can end this year financially happy and healthy. It's time to say goodbye to financial woes and hello to a healthy bank balance. 
Set Yourself a Budget
If there is one vital way that you can get your finances on track, it is by setting a monthly budget. A budget is essential if you want to avoid overspending each month and give yourself the opportunity to save yourself some money in the process. A good place to start can be by looking into your monthly earnings. Firstly, work out how much needs to be spent on rent, bills and other necessities. From this, you can work out how much you have left to spend on other areas like your weekly food shop.
Having a clear idea of your finances is essential if you want to become a money-saving mogul. If you're struggling with budgeting, then don't give up. With the help of some online research, you can find some helpful tips on how to plan an effective budget to help set you off in the right direction. 
Create A Finance Tracker
So, you've set your budget but how are you going to ensure that you stay on top of it? Tracking your finances is the next step of the money-saving process. Luckily, there are many ways that you can do this whether that's making a digital note, writing it down or keeping a diary. Check out some of these finance trackers for some inspiration. 
If you are forgetful and let's face it life can get the better of most of us, then it is important to set yourself a reminder to fill out your finance tracker each day. If you are someone who doesn't take their receipt after making a purchase, then now might be the time to get into the habit of asking for it. That way, at the end of each day you can refer to your receipts to see how much you've spent.
Take Advantage of Referral Schemes
If you are not familiar with referral schemes, then you could be missing out on making extra money. In a lot of instances, you can refer a friend to a service that you use and in return, you can receive money off vouchers or even earn money. 
For example, Lebara SIM only plans offer you the opportunity to make money for referring a friend. Not to mention the fact that SIM-only plans are also one of the most cost-effective deals you can get for your mobile phone. For more information, we suggest that you check out their website so you can be well on your way to saving money on your mobile whilst gaining the opportunity to earn more money in the process: https://mobile.lebara.com/gb/en/how-to-refer-and-earn
Look At Avenues to Cut Spending
Most of us fall victim to spending money where it is not really needed. It's time to ask yourself, do you really need a subscription to all of those streaming sites? Or could you just deal with one service instead of four? Looking into places to cut your spending is an essential part of the money saving process. At first, you may feel like it is a challenge but when you take the time to look at your spending habits, you'll find it easier to identify where you are overspending. 
Sure, a takeaway coffee on your daily commute to work is a nice luxury. But it is a cost that can soon add up. On average, we can spend up to £6.50 on coffee a week. A weekly cost that can certainly add up across the year.  It's time to trade the takeaway coffee for one you make at home. It's small changes like this that can end up making a huge difference. 
Use Price Comparison Websites
Price comparison websites are a great asset to have and they can certainly shave a lot of money off your bills each month. You could be overspending on your car insurance, electric bill and even phone bill. With the help of a price comparison website, you can check to see if you are getting the best deal possible. It can be easy to tie yourself into year-long contracts but if you can find a better deal with another company then it's time to make that switch!
Luckily, there are an abundance of price comparison websites available at the click of a button and once you start utilising them you won't be able to stop.
Sign Up for Loyalty Cards
Almost every shop you go in will now offer some sort of loyalty rewards scheme or card. It's time to start utilising them. If you purchase your petrol from the same garage every time, you could be missing out on earning points on their loyalty scheme and gaining money off vouchers in the process. Most places now offer some form of loyalty card and they are often totally free to sign up to. It's time to make room in your purse or wallet and get searching for those good loyalty schemes.
Most companies will offer birthday freebies which can be anything from free food to money off vouchers. Check out these top birthday freebies in 2021 and start signing up.
That's A Wrap
Saving money doesn't have to be such a daunting challenge and with the help of these tips above you will have a healthy bank balance before you know it. It's important to note that money saving is a process, and it takes a lot of determination. However, with a positive attitude, you can achieve your money saving dreams and you can end your year by saying goodbye to financial woes.