Welcome to a weekly feature on my blog – Ben's Zone. Written by husband… Ben. A foodie, coffee obsessed, ex-smoking, ex-drinking and Ridgeback loving Dad. Who is also seriously into his fitness.  You can find him on the blog (mostly) on Sundays. Enjoy!
*Advertisement Feature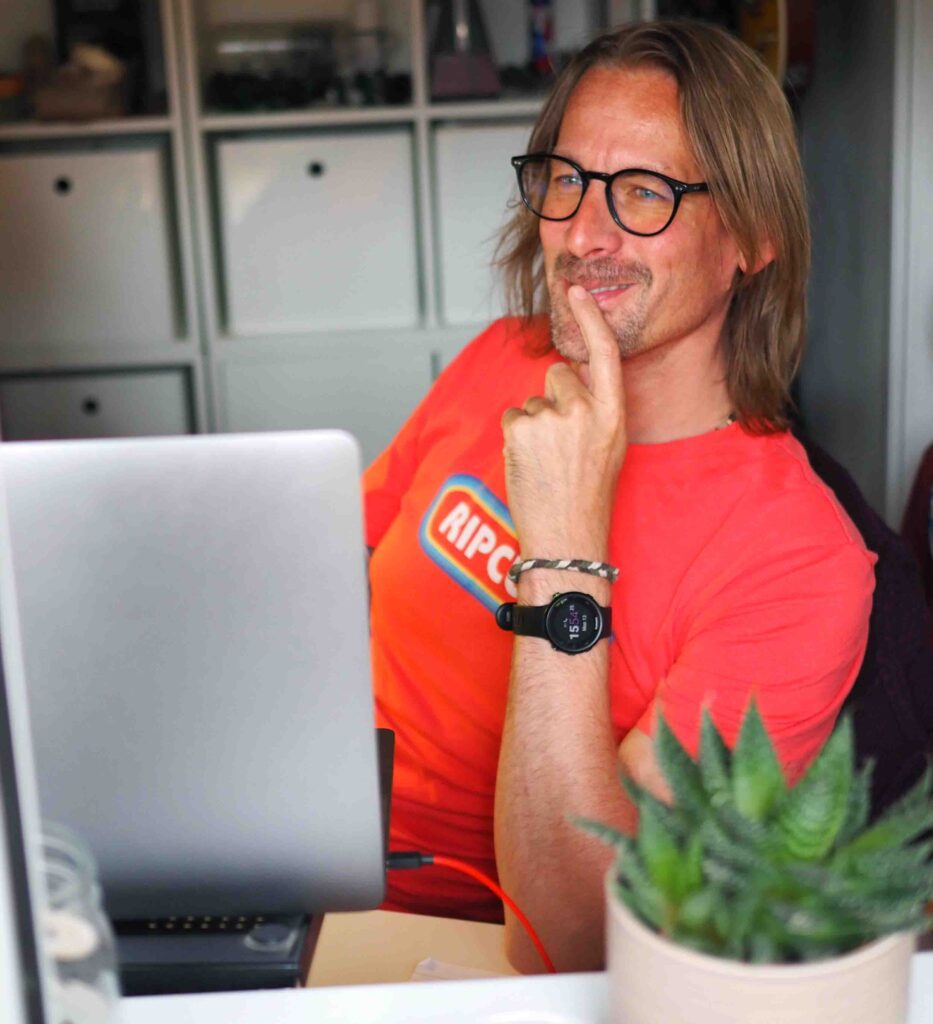 Sapphire Eyewear Blue Light Glasses Review
Lockdown and the move to working from home have brought many changes to our working habits. One of these changes is that people are spending longer inside in front of a screen and as a result people have become more conscious of the effect this has on their general health. I have worked at home for some time but am also a bit of a workaholic, so these concerns are ones I share.
A big topic over the last year in terms of the impact of greater amounts of screen time is the impact of blue light on people.  Blue light is the light typically emitted by screens, be that phones or computer monitors.  It's important to state that blue light is also a part of normal sunlight, so it's not unusual, but it's also something we would typically experience during the day and not during the night. We also are exposed to it at a higher level when working for long periods of computers, phones and tablets.
Blue Light is thought to be connected to eye strain and headaches which been on the increase in recent years. There are also studies that indicate that increased blue light levels prior to going to bed disrupts sleep (by slowing production of the body's natural sleep hormone, melatonin).
Blue light is also believed to be linked to macular degeneration in the eyes, which leads to retinal damage. As someone who works on computers sometimes for 12+ hours straight, this is something that concerns me. This is obviously a hard one for me to review for as it is something that will become apparent in the longer term. But knowing that I spend such a long time on screens, my view is it really cannot hurt to wear blue light in order to protect my vision.
Armed with this information, I was excited to review a set of blue light glasses from Sapphire Eyewear.  The purpose of the glasses is simple, they filter out blue light meaning that you can use screens and phones without the potential damage.  
Sapphire Eyewear is a business created by optometrist Seamus Flynn and his wife Dr Dearbhaile Collins. Who set out to create high quality, designer style, but affordable blue light glasses in order to help reduce the impact of blue light on people's eyes. After honeymooning in Zambia, they were also shocked to discover there were only 48 optometrists in the whole country (with a population of 16 million). Inspired by this, for every pair of glasses sold they will donate a pair of glasses to a developing country. Which is another reason to buy your blue light glasses from them, as well as the higher quality.
The glasses, though they block blue light look and feel like normal glasses.  I actually really like the way I look wearing them.  I think the slightly heavier frame works really well with my facial shape.
But I was very interested for the purpose of this review on how it would affect my sleep. Sleep is super important to me as I tend not to get too much of it.  I'm in the process of an autism diagnosis and it's not unusual for autistic people to have sleep problems.
For many years now I have practised a fairly rigid sleep hygiene routine that means I avoid screens, food, and exercise prior to bed to make sure my sleep has minimal disruption.
Did the glasses help?  Yes, I think so.  I was testing them after my return to work post-holiday.  Normally this would be a time when sleep was minimal and the changes in routine would mean it takes me ages to get to sleep.  Not so here.  
I found that I fell asleep normally, which would seem nothing to write home about however I would have, on past behaviour, expected to be awake for far longer.  I know that the stresses are still there as I am waking up early.
I also find it easy to wear these glasses.  The lenses seem to be pretty good quality and the clarity is excellent so it's not difficult to wear them in the evenings and while I am working as they don't impact my enjoyment or hinder any of my activities. 
In terms of cost, they are £48 which puts them above the basic bracket of blue light glasses but not into the most expensive levels.  I'm mindful here that it's like any lens, there's no getting away from the fact that to make them, lenses have to be ground, which takes time and so costs money.  As I have said, the lenses here are very nice indeed.
Overall, I have a positive feeling about these glasses.  I would buy them if they had not been sent for review.  I think the body of evidence (coupled with my own experience) is strong enough to include for sleep hygiene reasons and preventing future eye problems. I also think they suit my personal style well.  Given that I wear these for extended periods of time I do think investing in a slightly more premium pair such as these ones from Sapphire Eyewear makes sense.
If you would like to purchase a pair of Sapphire Blue Light Glasses you can get 20% off your purchase by using the code 'LAURASUMMERS'. Visit www.sapphireeyewear.com