*This is a collaborative post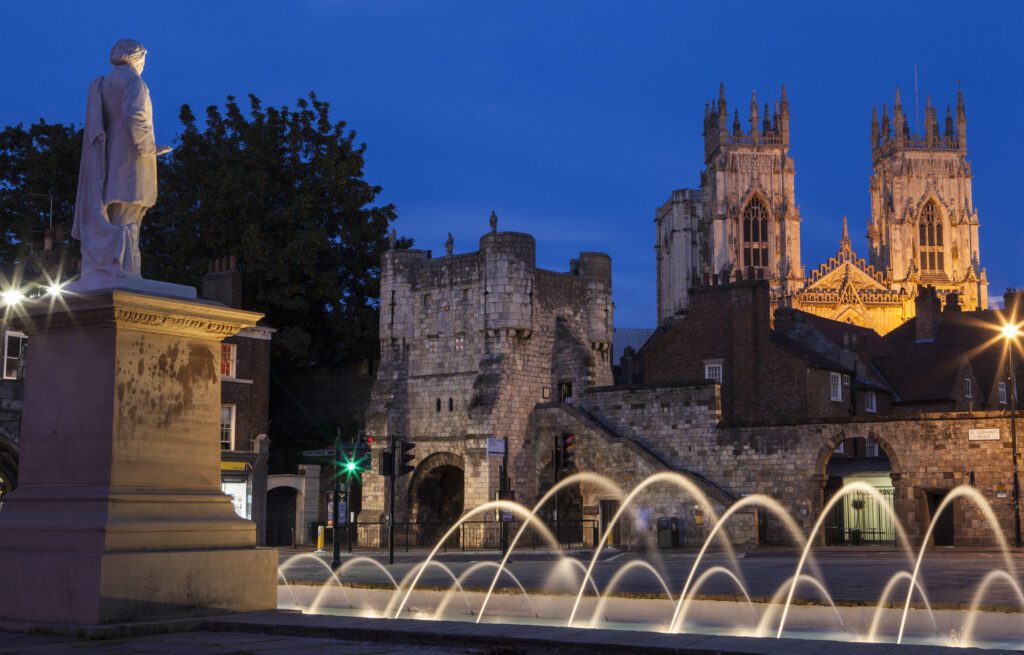 We might just be getting into the swing of summer, but for lovers of all things spooky, we're one month closer to Halloween! And there's no better place to get into the Halloween spirit than the city of York. Known as the most haunted City in Europe, York is home to a long list of historical and reportedly haunted locations that for sceptics, can provide a great cultural day out, but for wannabe ghost hunters, it can provide a great way to celebrate the festivities. 

So which York hotspots should you check out this Halloween?
York Dungeon
The York Dungeons make for a thrilling day out. You'll be taken through 2000 years of the city's spooky history, with a crew of brilliant actors retelling the best moments in this time. The award-winning dungeon has a range of activities and themes from school shows, to adults-only events. 
Ye Old Starr Inn – York's Oldest Pub
Said to be York's oldest pub, Ye Old Starr Inn is also rumoured to be haunted – a few black cats are frequent ghostly visitors. Having been licensed since 1644, the inn has been present for much of York's frightening history and has soaked up much of the city's aura.
The York Ghost Merchants
This shop firmly believes in the supernatural. York Ghost Merchants sells handcrafted ghosts, each one a unique model, made on the premises. Purchasing a ghost comes with its own, fun ceremony, and when a purchaser finds the ghost that calls to them, they are invited to take a photograph in a specially lit and ornately lined pedestal compartment hidden in a panelled wall. Then, it is carefully packed into its travel box for transportation to its new home.
Treasurer's House
The Treasurer's House is a grade I listed building now owned by the National Trust. Its beautiful interiors are worth exploring, but the building has its own ghostly history too: an 18-year-old engineer received the fright of his life when he saw a ghostly Roman legion marched through the cellar!
York Minster
Since the 7th century, the Minster has been at the centre of Christianity in the north of England. The seat of the Archbishop of York is the tallest building in the city, standing at 236ft. But this hallowed building is said to be haunted too. In the 1920s, a lady who got lost from a touring group claimed she was visited by her brother who'd died at sea, to tell her there was an afterlife!
With all these stories, York is an ideal Halloween destination. From the UK it's possible to make the drive, but better yet, you can reserve train tickets to prepare and get the most out of the upcoming spooky season!