*This is a collaborative post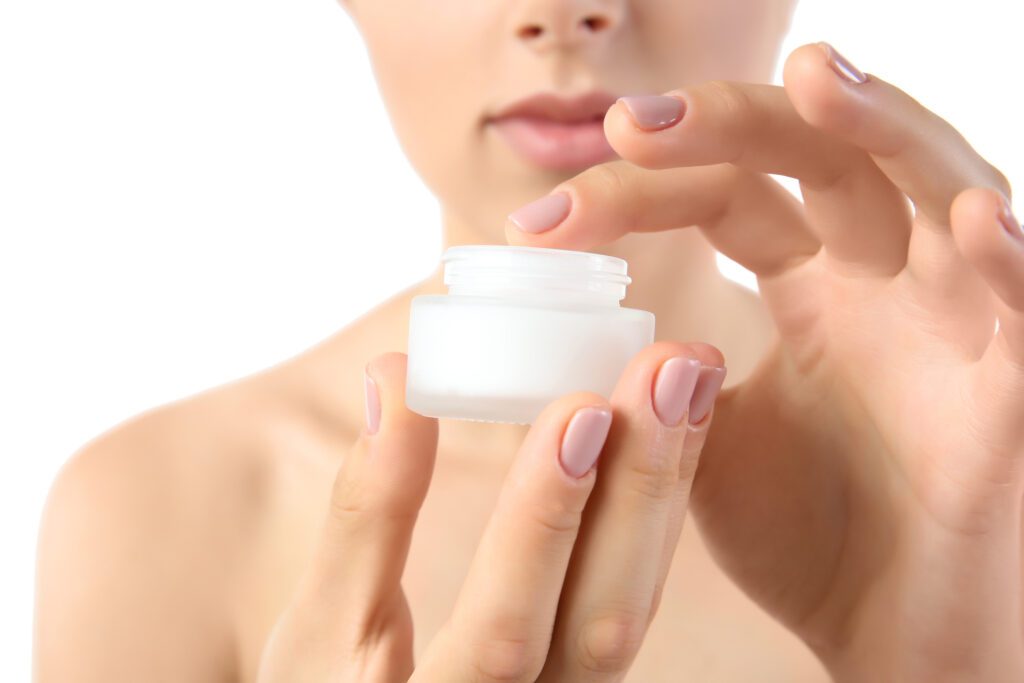 Everyone wants to look and feel their best. Having the bright, healthy glow which is associated with youth and vitality is one of the best ways to achieve this, whether it's through skincare, fashion or lifestyle choices. The below is a helpful list of suggestions to improve your habits and give yourself a younger, more revitalised looking face.
Try Teeth Whitening
Teeth can become stained as we age, from coffee, cigarettes, and simply our diet over the years. This is natural; however, if you have noticed considerable yellowing in your teeth, whitening products may be just the solution for you. These come innumerable forms for at home-whitening, such as pens, strips and gels but, for a safer and professional experience, we suggest asking your dentist about whitening (though this will be considerably more expensive!). Whiter teeth are an instant way to make your smile look a decade younger.
Use Moisturiser Daily
This is incredibly important in maintaining healthy, young-looking skin. Make sure you always prime your face with moisturiser before putting on make-up, as this acts as a defence from the product entering your pores with harsh ingredients.
Use SPF (Even in Winter!)
SPF protects you from harmful UV rays which can harm the skin in many different ways, causing wrinkles, a loss in elasticity, and deeper issues, putting you at risk of skin cancer and burns. Therefore, using a product with SPF every day can preserve your skin's youthfulness and minimise the damage it may have already been subjected to. It is also important to remember that the sun emits UV rays even when it isn't hot, so make sure to use SPF throughout the year, not only when it's especially bright.
Investigate Lash Serums
These handy little items deliver products onto your lashes similar to a mascara wand or eyeliner brush, and they help stimulate eyelash growth from the root of the follicle. As eyelashes can tend to get sparser with age, this is great for those who want naturally healthy and lush lashes. If you are one of the unlucky few whose eyelashes are more prone to falling out and not growing back with age, stay away from false lashes and heavy-duty mascara, and purchase some serum (we recommend avoiding harsh chemicals and opting for a natural brand). Finally, make sure never to touch or pull at your lashes, as this will only disrupt the follicle and make them more prone to falling out.
Don't Smoke
This is possibly one of the most important pieces of advice regarding overall health and wellbeing, but what some people don't know is that smoking is proven to age you much more than you should appear, especially with prolonged and frequent use. Skin loses its elasticity, wrinkles become prominent around the mouth area, teeth and fingernails become yellow, your appetite is affected and thus you can appear less nourished. Cigarettes also contain multitudes of harmful chemicals that affect your skin and put you at a higher risk level for different conditions and diseases.
Be Gentle Taking Off Makeup…
Dragging make-up wipes across your skin daily can really damage its elasticity and condition. This can lead to redness, drying, wrinkles and sagging with continued use, and your skin will look a far cry from the radiant glow we associate with youth. To combat this, we suggest ditching the wipes and opting instead for softer cotton face pads and micellar water, which is shown to effectively remove make-up and impurities without damaging the skin
…And the Same Goes for Applying It
A similar process can occur on your skin when you apply make-up too, since dragging brushes over your skin does not help its condition. Make sure you make your motions mindfully, especially around the eyes because excessive tugging will cause the delicate skin surrounding the eye to sag and make you look older.
Invest In Skincare
There are practical products you should use every day and you will reap the benefits by using higher quality ingredients. For this reason, certain skincare products should be researched before buying. Some products like toners and lip balm need not be splurged on, but others such as serums, cleansers and moisturisers are definitely items that can be invested in. Make sure you go for trusted brands, such as Tata Harper, for example. Tata Harper is a luxury brand focused on harnessing the power of botanicals to achieve a natural-looking youthful look. You can head to SSENSE to find the right products for your skin type and concerns.
Try out these tips to prevent premature ageing of your skin, and maybe even reverse the signs of ageing altogether. Your skin is one of the most important aspects of your body to look after, and its health determines a lot in terms of confidence, looks, and general wellbeing.