*This is a collaborative post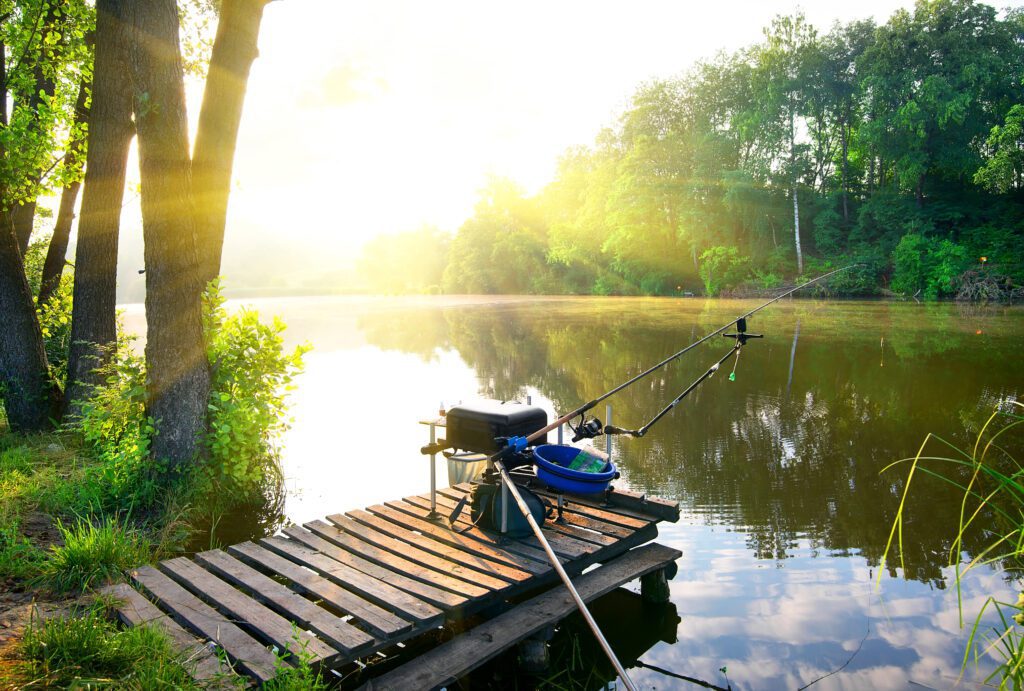 Pier fishing is often considered one of the easiest fishing methods, as it doesn't require digging up a boat or a fish finder. However, that's not to say that certain equipment works best for this type of fishing. Because you're fishing from a stationary spot, typically in saltwater bodies. It's best to use certain types of rods and reels for pier fishing.
This brief guide will go over a few pointers when going pier fishing, specifically saltwater pier fishing. We will discuss the type of fishing rod and reel to use. 
Choosing Rod and Reel
When looking for a rod for your pier fishing needs, you may want to use a spinning rod, one within the light-to-middleweight range. Fish found on the pier have some tug to them, but they're often not as heavy as what you'd typically find offshore fishing.
Therefore, something light but with some sturdiness is ideal for fishing off piers. A rod that is around 50-pound tested should be sturdy enough to withstand most of what you'd encounter on a pier.
The Rod Length & Type
Rod length is also quite important, especially since your manoeuvrability on a pier will be somewhat limited, at least compared to fishing on a boat. 8-to-9 feet is an ideal length for a rod used for pier fishing, though you may use a longer rod if you prefer. Anything under 7 feet might be too short for adult fishermen.
If you decide to go with a spinning rod, you will need a good spinning reel to match, one that can reliably reel in pier fish while also withstanding the salty spray of the sea. Most reels will indicate whether or not they are saltwater-resistant or at least suitable for fishing in saltwater.
Reels
Quality reels ideal for pier fishing are not hard to come by, as even some of the lower price-ranged reels from various manufacturers have often been sufficient for pier fishers everywhere.
In particular, the Penn Battle series works for those wanting to spend less than £100 on a reel, and the Shimano Baitrunner series works for those willing to spend a little more money on a better reel. 
Note: No matter what reel you decide to go with, it's important that you clean it after every fishing trip with fresh water so that salt buildup won't damage the sensitive components in your reel. Saltwater fishing, both inshore and offshore, requires diligent maintenance at all times.
Bundled or Individual Buy?
Many of the rods and reels come bundled together, preassembled and ready to go. Typically, the quality of a preassembled rod-and-reel isn't as high as one assembled by oneself. However, these bundles are still good enough for those not willing to go through the hassle of picking out quality parts and putting them together.
Summing Things Up
Keeping these things in mind, finding a good pier fishing setup shouldn't be much trouble. Remember that seaworthy spinning rods and reels will work best for saltwater pier fishing.
You may look for a sturdy, lengthy rod with a quality spinning reel. Still, you'll also need to constantly maintain the integrity of these things with constant cleaning.
Rod-and-reel combos are okay, but make sure you pay attention to user reviews to make sure you're not paying for a load of garbage. A bit of common sense will go a long way when making any financial decision, and pier fishing setups are no different.
Don't forget to bring camping knives next time you go fishing. After you have caught a big fish, it's the knife that will help you open it up neatly. 
Happy Fishing!