*Advertisement Feature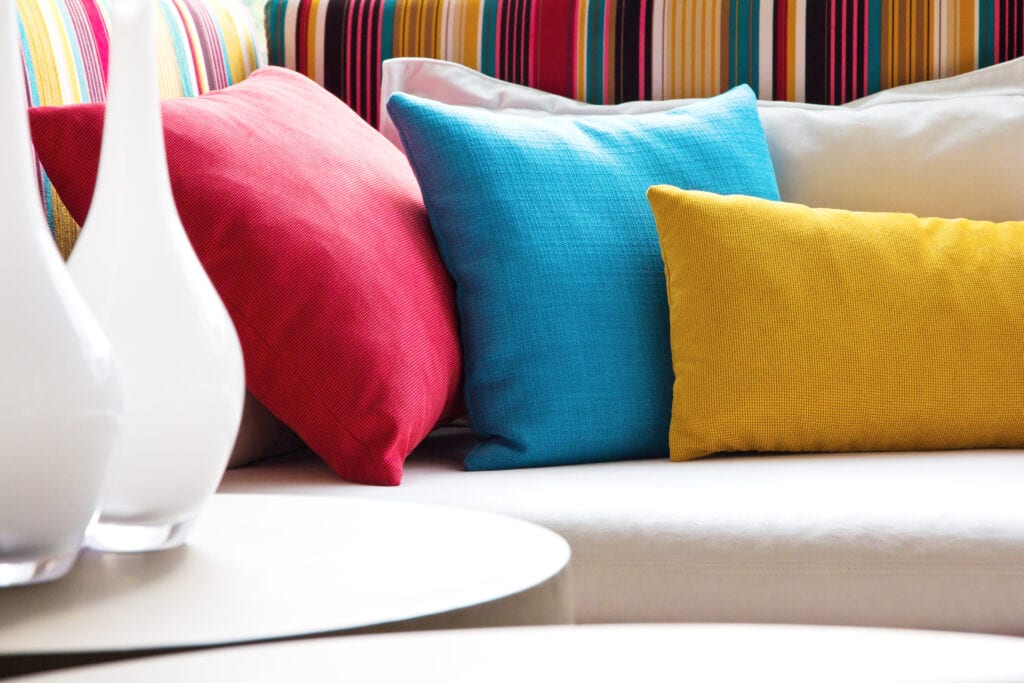 Your living room seat is one of the most used furniture in your house. As much as yourself, you family and visitors get to use your seats as frequent as it may be. Thus, it is prone to damage, pilling, and being saggy when used over time.
Yet, we can still upholster our couches so it can look its best even if its already looking old and boring. Much as the cushions for our confort, its also best to consider what sofa fabrics we must use in order to lengthen the furniture's life.
Choosing the best fabric for your furniture might seem like a tough decision. Being able to identify the most durable and the perfect upholstery fabric for your sofas, couches, and cushions is the most important factor to consider more than the design. When recovering your cushions, we must see to it that our upholstery fabric will be able to withstand heavy usage in our household. Consequently, thick and tight woven fabrics should always be chosen for a well protected seat.
Here are the best fabrics for your upholstery needs:
Velvet
While velvet may look intimidating as it can mean high maintenance, it's actually one of the most versatile fabrics for your cushions. Because of its thick weave, it may be ruffled up when used but it smoothens out easily over time. Moreover, velvet defines your seats really well and can even emphasise its form when associated with your chair frames and cushions.
In terms of appearance, velvet can also be mixed with different fibres for a more quality look. You can choose from crushed velvet, silk velvet, or even synthetic velvet if you want to also add texture to your chairs.
Velvet is definitely one of the most go to fabrics for your seats.
Chenille
Just like velvet, Chenille is also one of the most prominent treatments for your cushions. It's made durable and soft which is why homeowners love it. Chenille fabrics are woven thick and is resistant to pilling and wrinkling. It has a nubby pile made of tiny loops so its one of the best fabrics to hide out dirt. Chenille's tightly woven piles are innately stronger and it is made from mixes of strong fibres for a more long lasting cushion protection. This makes Chenille a good fabric for sitting.
Faux Leather
Leather is probably one of the classic sofa fabrics that is used for upholstery. Leather is water resistant and is easily maintained as stains can always be wiped out easily. More so, leather ages well which makes it a very strong fabric that gives out a more vintage-modern look to your homes. Some would say leather sofas are even stronger than most thick fabrics we can find in the market.
These are three of the best used seat covers we can find to recover our cushions. It's always important to remember that thick woven fabrics should be used for a more durable and protected cushion in our homes.
One of the best places to buy your upholstery fabric is the Upholstery Fabric Shop in Yorkshire. They have the biggest collection of fabrics you can choose from and they always make sure your fabrics are durable and proven long lasting. They also are able to cater clients worldwide and their website might be the best fabric site you can visit. You can view their fabrics through their fabric finder and you can also request for free swatches for a more assured fabric shopping.What are you waiting for? Start that project now and visit www.yorkshirefabricshop.com for the most convenient fabric finding!