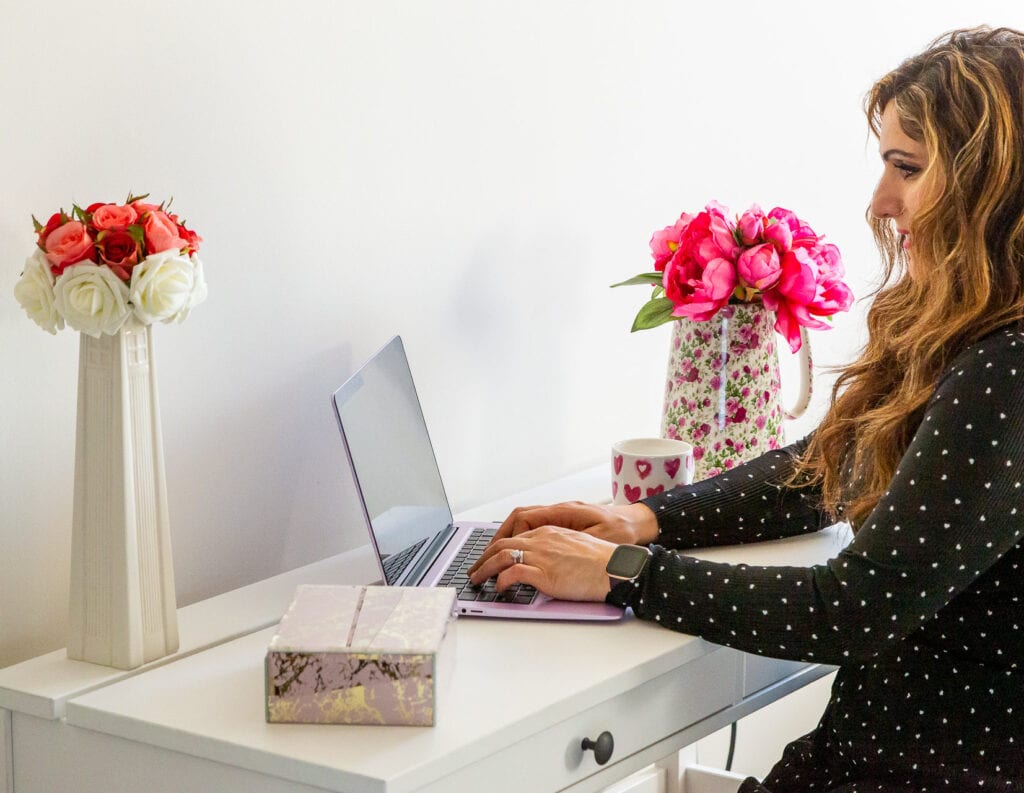 Today I am delighted to welcome Vicki Broadbent to the blog, a friend of mine but also a hugely successful blogger and author. Her best-selling book Mumboss, described as 'a guide to surviving and thriving at work and at home' quickly became as best-seller and received rave reviews. I'm welcoming her here today to discuss the release of the second edition of her book. 
Welcome Vicki and massive congratulations on your 2nd release. It must be so exciting to think how many people have read your book. For readers that came across it, can you give us a quick summary of what the book is about? 
Thanks Laura, it's really wonderful to be interviewed on your brilliant blog. MUMBOSS is my very own handbook on how to survive and thrive at work and at home, and while the Covid crisis has, and continues to be deadly and disruptive, there's an opportunity for parents to upskill digitally here, and launch online careers where they can work remotely and flexibly (as so much of the world now is doing so, too). Covid19 has accelerated digitisation so there's a real opportunity to pivot and launch a brand new career if you choose to. My book teaches you how to rediscover your voice and confidence, and juggle parenting with business. It's also filled with actionable advice on how to storytell on social media and gain a loyal following as well as expert advice in SEO, accountancy, PR and more. 
I found that the book really resonated with me and I loved your honesty. Imposter syndrome is one that regularly crops up for me and it was refreshing to read about it in your book. As well as the realness about the juggle, the feelings you have when you return to work after having a baby and handling criticism and the fear! For me, it's being on camera. Of your amazing career so far, what are you most proud of?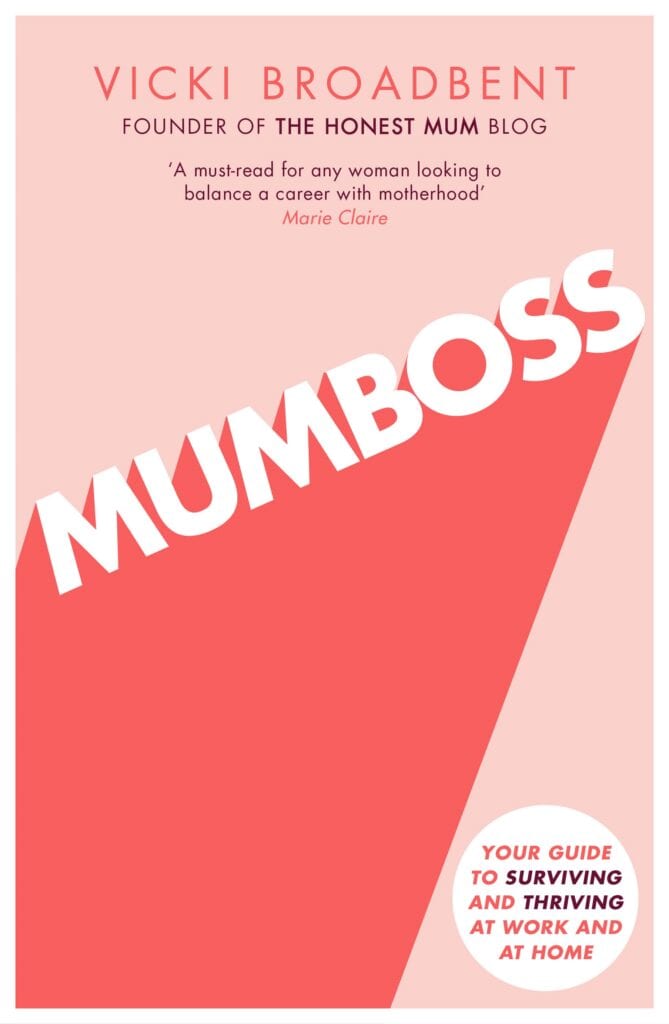 I think it's creating a business (which turns 10 in November) from my kitchen table that has nourished my kids both literally and figuratively and brought us all so much joy. I feel grateful to have started blogging back in 2010, just as the digital world was exploding. Being one of the first bloggers back then, was a stroke of luck but a lot of hard work followed. I was chatting to my Mum today and I was reflecting that 10 years on, I've been able to build a full time job which sees me work a 2-3 day week and I've found real balance and happiness thanks to it. It took around 8 years to get to this point but working part time hours in a way that suits my family was knew I felt I'd achieved 'success' on my terms. As Jeff Bezos said "All overnight success takes about 10 years."! Highlights include interviewing Kim Cattrall and Westlife, working with Jamie Oliver and appearing on TV regularly as a broadcaster, which was my childhood dream. There've been lots of challenges along the way of course, nothing is rainbows and stardust but the pros have always outweighed the cons and I'm a glass half full kind of girl!  
You have the success that a lot of women dream of. Their own business that can fit around their families. What one piece of advice would you give to someone, especially in the current climate, thinking of braving it and starting up their own business?
Go for it! Read, learn, be open and find what makes you happy.  You owe it to yourself to dip your toe into the waters you've always dreamt of swimming in. Please don't self-sabotage. I've been there and done it to myself and wasted many years because of it (I stopped painting many years ago despite exhibiting previously because I felt I didn't have a 'right' to paint). Sometimes we fear success as much as failure. We're worried what change might look like. Be brave. We all started at the start. I soft-launched a new business, The Working Mother's Academy with former news producer, and digital strategist, Lucy Griffiths a few months ago which will be launched soon and I knew very little at the start. A year in development later and I've grown so much. Get used to pushing yourself out of your comfort zone and becoming a student again. 
Not all advice is good, I think particularly when you become a parent you soon come to realise this. But some is worth of its weight in gold. What is the best piece of advice someone else has given you?
My mum always reminds me to 'trust my gut' and when I don't listen to it, I do inevitably fall whether that's in friendship, business or parenting. Therapy has been a gift to me in life, post a traumatic birth and later after a big operation on my thyroid taught me so much about boundaries and  becoming comfortable with saying 'no'. I've felt like a different person for it. I really like myself (yay)!
This year has been the year of juggling for so many women. I know that you, like me have also recently been in self isolation and back to the home school. I also think it's had an impact on women's mental health. The demands, the juggle and the concern for our families. What do you in times like this to look after your mental health and make sure you take care of you?
It's been an emotionally draining time and as the parent with a flexible career, I homeschooled my children, often feeling like I was pulled in every direction. I think exercise, running particularly (I bought a treadmill during lockdown) and spending a lot of down time watching Jane The Virgin, Married At First Sight in Australia and now Five Guys was the light relief I needed. Close friends and family (Face Time) and now meet-ups have helped keep me strong. It takes a village to raise a baby/ family but our villages have grown smaller and smaller during this crisis and it's going to have a lasting effect on us all. A doctor recently told me that the second pandemic will be a mental health pandemic, after this is over. 
Now, I hope you don't mind asking. The astute person may notice that you have changed names between your first and second release of your book. From Vicki Psarias your maiden name, to Vicki Broadbent your married name. As someone who is thinking of changing her name back to her maiden name, I'd love to know the reason behind this change. 
Yes, I'd been thinking about this for a while but lockdown and the fact I needed to make a decision when it came to the 2nd edition of MUMBOSS and the US/ Canadian version of the book The Working Mom out in Oct, was the catalyst really. My children had been asking me why we had different surnames and I was keen to become more of a 'family unit' on paper, as it were. There was no pressure from my husband or my publishers for that matter, it was my decision and I'm glad of it. Also hugely relieved not to have to spell my name out constantly anymore, although some people have asked me if I'm Vicki Broadband (hilarious)!!! I think you should do what feels right for you. Feminism to me, means having a choice. 
What's next for you and Honest Mum? Can we look forward to another book? A film? Where do you see you and your blog going?
I wrote a screenplay during lockdown which as any first draft, is very rough right now. I'd like to develop it further for screen (and have been in development before so know this process can take years and year) but I would also like to adapt it into a novel. It's a comedy about two best friends before their 40th dawns, set against a wild backdrop (I can't say too much yet) and I've absolutely loved every minute writing it. It will require at least 10 more drafts before I'd show it to my agent or Mum (!) but I don't feel any pressure. I felt liberated writing it and returning to dialogue, something I feel is a strength of mine (I find screenwriting comes more naturally than any other kind of writing).
I love my digital work so I hope that will continue along with my TV broadcasting which is a real joy and takes me back to directing. What I love most is that in contrast to the advice I received pre kids, 'to pick a lane and decide if I was a screenwriter or director', now we, you, I, can be anything and everything I damn well please and work for. Most of all, I want to continue working in this flexible, freeing way which sees me being a hands-on mum whilst growing my business. I'd love another baby too (just need to convince my husband!) 
Buy Vicki's book on Amazon (affiliate link)
Thank you Vicki, what a lovely interview I really enjoyed it. I think your career is really inspirational to women who want to find a career that can flourish around their families. It's the holy grail isn't it? Best of luck with all of your future plans and hopefully I will be seeing your next book in bookstores very soon.
You can find Vicki – Honest Mum on Social Media:
Instagram | Twitter | Facebook
Giveaway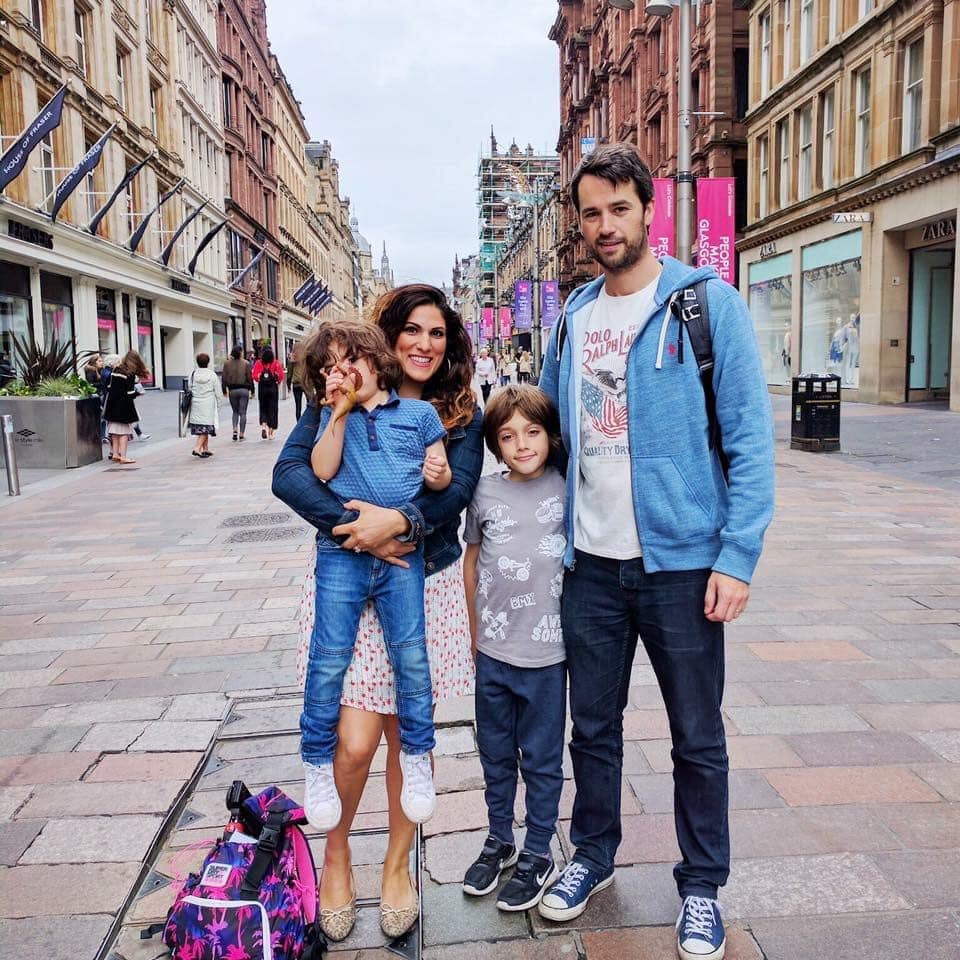 I have one copy of Vicki's book MUMBOSS to giveaway. Simply enter below to be in with a chance of winning.
a Rafflecopter giveaway
*Terms and conditions: Entries are open to UK residents. The competition closes on the 26th October 2020. Winners will be announced on social media and contacted via email. If the winner does not respond to the email in two weeks, a new winner will be randomly chosen. Please allow extra time for prize delivery due to current pandemic restrictions. No cash alternative available.