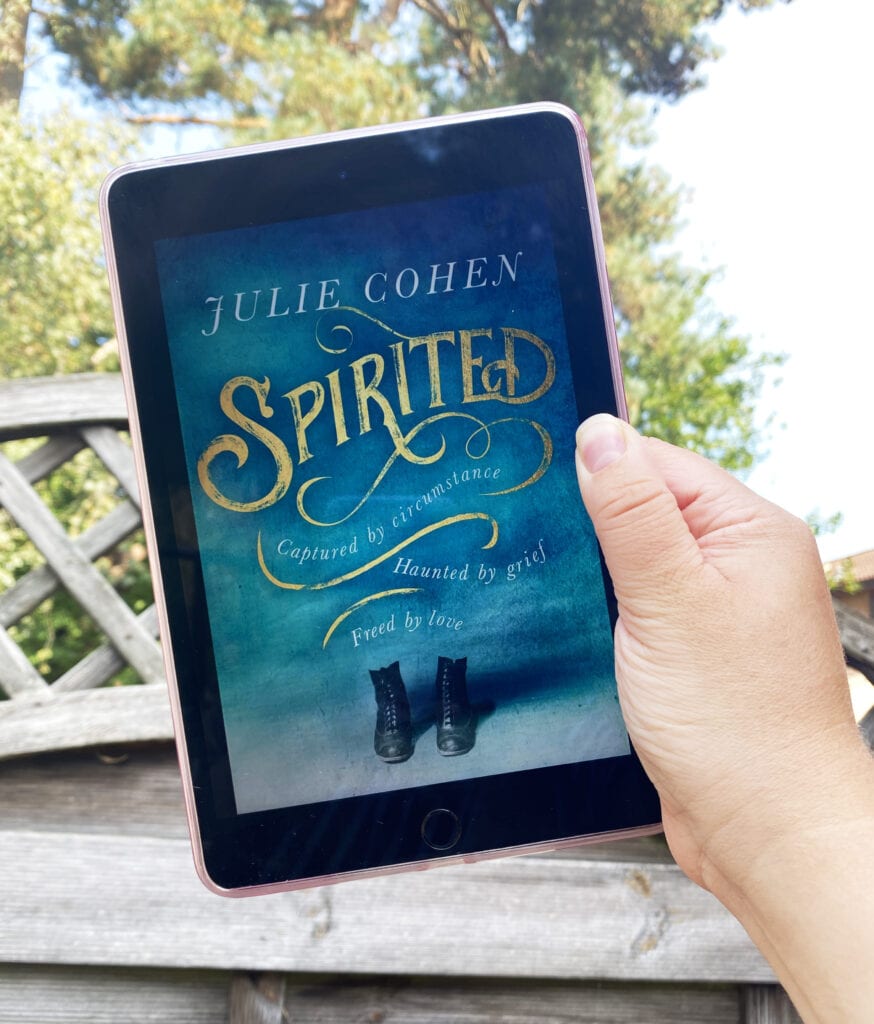 Spirited by Julie Cohen
Historical Fiction
301 pages
Orion Books
It's been a few years since I have read a book by Julie Cohen, I'm not sure why really. But, I recently did a superb writing class with her (in my quest to write my own book), which left me curious about her writing. When Spirited, her latest book, came up on the Kindle 99p deal I decided to must give it a read. 
Spirited is a beautiful and evocative story. It's a historical novel with spiritualist and paranormal elements. The real story is about the characters, their journey, the boundaries of love and the challenges women have faced through time. Summarised as a story centring around three women, I would argue it centres around four main characters. Three women and one man. Their story is one of sadness, love and survival, all irrevocably interlinked.
The plot is a slow burn and takes its time to build, layering up the plot and the characters bit by bit. Until all is slowly revealed, once the plot starts pealing back, you are fully sucked in and submerged into the spell Cohen has woven.
The story surprises you and moved in ways you don't expect. I loved the historical information included such as Viola's photography skills, life in India during the Victorian times. It was very detailed and well researched.
The writing is superb and having not read anything by Julie Cohen for a few years, I can see just how much her talent has developed. Spirited is in a different league to her early writing. It's a wonderful and haunting tale that has stayed with me after the last page has turned. 
Verdict
A beautifully written historical novel that encompasses love, the importance of relationships and the impact they have on our lives. A fabulous read.
Buy the book on Amazon (affiliate link)