*This is a collaborative post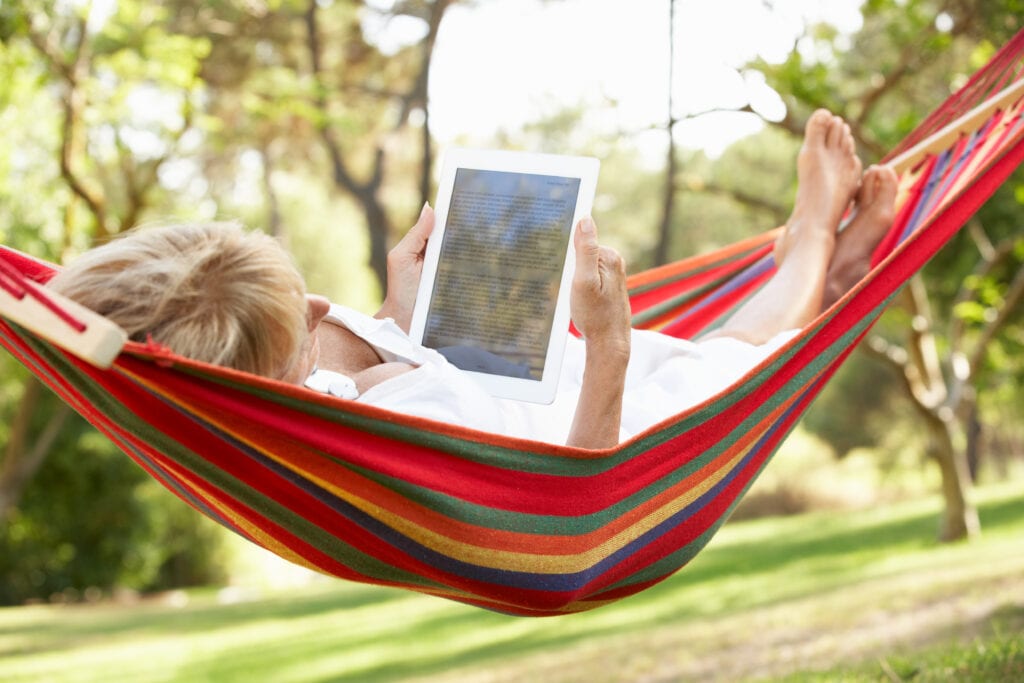 Is this heatwave making you think that you should have invested in a Hammock for your garden? Take a look at Hammock Giant for some inspiration.
They combine beautiful standards with the most beautiful hammocks! The sets are available directly from stock and will be delivered to your home for free. Is the relaxation disappointing? Then you can return the product free of charge up to 100 days after purchase.
With a hammock set you immediately have everything you need to fully enjoy your hammock. Choose your hammock and the right metal frame is automatically included. Easy to assemble, strong, weather and wind resistant and ensures 100% safe suspension!
The Advantage of a Hammock Stand
A hammock stand offers a practical and reliable solution for anyone who does not have a good place to hang their hammock. After all, we don't all have two beautiful trees in the garden! In addition, a standard offers even more advantages. Because you can easily move a hammock stand, you decide whether you want to lie in the sun or look for the shade. This allows you to use the hammock much more intensively. And maybe you have room to put it indoors in the winter and you can enjoy it all year round! Finally, you are always safe and stable in a hammock stand. You don't have to worry about sliding down or the suspension points aren't strong enough. That way you can really relax!
Metal hammock stand
A hammock stand is made of wood or metal. A wooden frame looks beautiful and natural, but is heavier than a metal frame and therefore more difficult to move. A metal stand is therefore more practical and easy to assemble with a handy click system. In addition, metal is of course very strong and virtually maintenance free. The high quality powder coating makes it weather and wind resistant. Finally, a metal stand is an excellent choice when a wooden frame looks too massive, for example on a small surface or in the living room.
Metal Hammock Set
If you want to purchase a new hammock with a stand, then a hammock set is the most obvious choice. You will receive a hammock with mounting material and the correct frame in one go. So you can immediately enjoy a complete, safe and practical hangout. Choose the hammock you want – a traditional hammock, a hammock with spreader bar, a single, double or triple hammock – and the correct frame is included in the set. That saves a lot of searching. Pay close attention to the dimensions of the stand, so that you can be sure that you have enough space to place it!