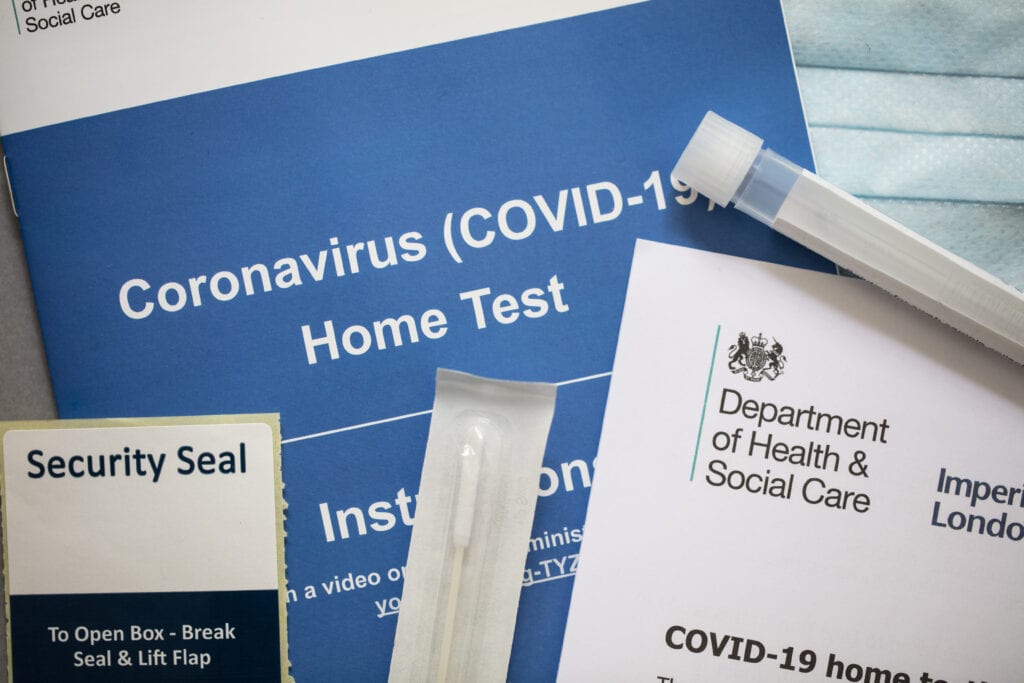 I have been tested for Covid-19 twice now in this pandemic. Both results have thankfully been negative. I have done both a home test and a drive-through test so I can share with you what it's like and what to expect. As I have seen several posts on social media asking what it's like and what to expect. So I thought I would share my experiences.
The Test
In order to perform the test correctly, I would recommend you use the official government videos which I have included in this blog post. This post is just about my experiences, I am not an expert.
There are two things you need to do during a covid test – swab your throat and tonsils, or tonsil area is you have had them removed. As well as the inside of your nose. You do the throat first, followed by the nose.
The hardest part for me was do my throat as I have quite a strong gag reflex. If the swab touches your tongue or any other part of your mouth, then it's invalid so you have to be really careful doing this, definitely use a mirror. But every time the swab touched my tonsils I started gagging, I actually had to do it at least 3 times before I managed to do the swab for long enough.
After you have done your throat, then you need to do your nose. I have my nose pierced, so was advised to do the non stud side. But that part was easy peasy.
Home Covid Test
I requested an online test on Tuesday morning and it arrived in the post on Wednesday, the service was very quick. The test has to be returned an hour before last post, so I posted it off Wednesday afternoon. While they state it can take 72 hours, I had my results on Thursday evening. Results were sent by text and email.
Drive Through Covid Test
For the drive through Covid test you are given an appointment time and asked to try and arrive on time for your appointment, not early or late. Our local one was run by the military. You drive up and are directed where to go. I was told not to open my car windows and a soldier came up to car window with a noticeboard and asked me to call a mobile number. I liaised with all personnel via a mobile like this, so your mobile phone is essential for the appointment.
A test is placed through your passenger door window, you are then instructed to drive to a set place in order to do the test in your car. When it is complete, I drove to a test drop off area, someone checked my test was sealed correctly (through the window). Then a hazardous box was brought across for me to drop the sealed test into.
I went for my test in the morning and had my results by 10pm the same night. It is stated this can take longer, but I found it to be very quick.
Advice: Make sure you have a phone and hand sanitiser with you.
They're really nothing to worry about. The swabbing of the throat is the trickiest part, but it doesn't hurt at all, just made me gag a bit. The process is pretty efficient and in both instanced I got my results back quickly.