**Collaborative Feature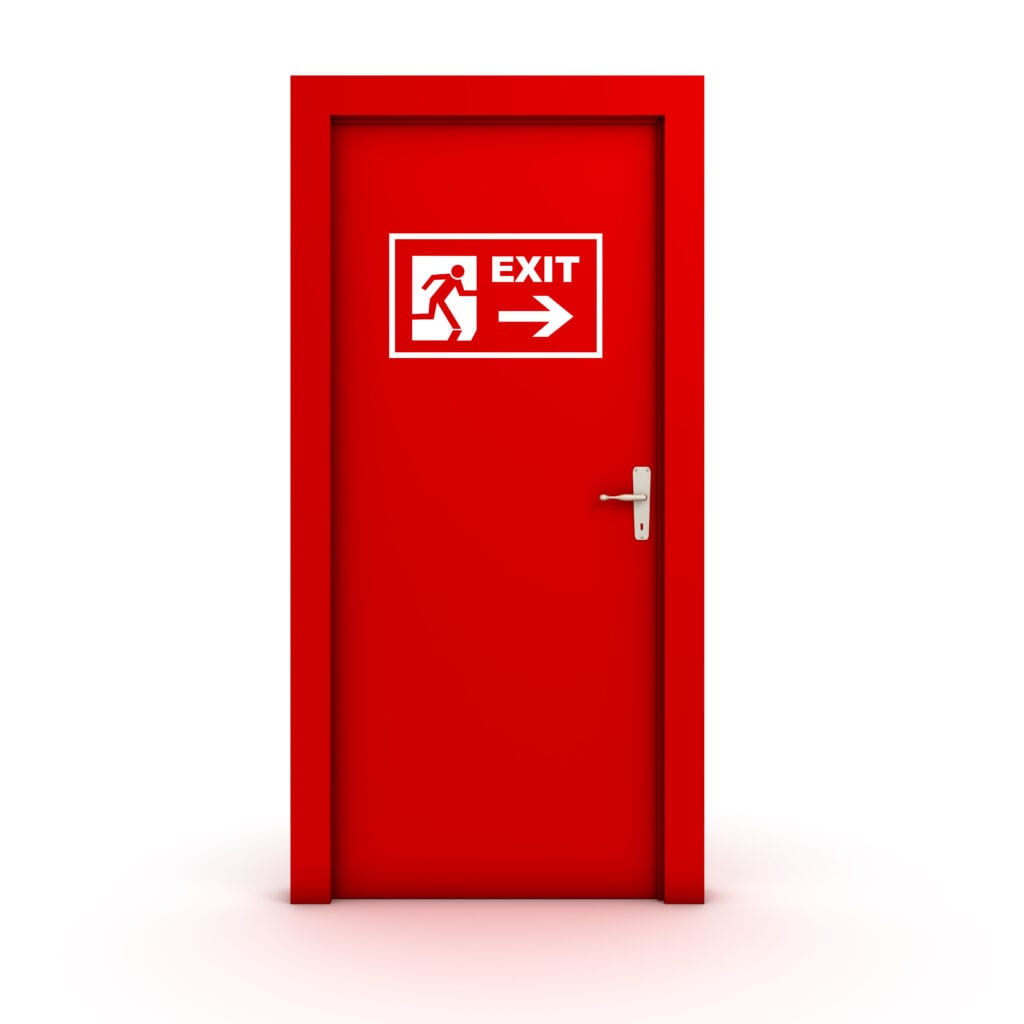 So, it is time to renovate your property which includes a new set of doors. The question is, do I need a fire? Unfortunately, the answer is not as straight forward as a simple yes or no. The decision will depend on several crucial factors. In this article we will explain what a fire door is, what features it has, the advantages of fire doors, when you should fit one, and which you should choose.
What is a fire door?
A fire door is designed to help split a building up into cells that fire should not easily spread between. The fire door itself is designed to be resistant to fire, usually for 30 minutes (FD30) or 60 minutes (FD60). Many doors in the UK are certified by the British Woodworking Federation Certifire fire door scheme.
What features does a fire door have?
For a door to be considered a Fire Door it must possess several features. These include:
Material
Fire doors are typically made of timber. The wood will be chosen to survive exposure to heat for up to 60 minutes. Where glass is included, it should be chosen so as not to soften within 60 minutes.
Intumescent seal
An intumescent seal is designed to expand when the temperature goes above 200 degree Celsius. This seals the door to the frame and prevents flames, smoke, and debris passing around the edges of the door.
Frame
It is recommended to buy the frame alongside the door. This will ensure the door fits perfectly and that the Intumescent seal will work.
Door Closer
A door closer should always be installed to keep the door shut. Propping a fire door open is not acceptable.
Hinges
Hinges should be tested as part of the fitting to ensure they are positioned correctly and allowing the Intumescent Seal to do its job.
Handles and locks
Handles and locks should be checked for overall operation – you do not want to be trapped on the wrong side of fire door!
Glazing
If glazing is fitted, it should also be fire resistant.
What are the advantages over a standard door?
The key advantage of fire doors over traditional doors is the ability to withstand sustained fire/heat for 30 or 60 minutes. Traditional non-fire doors are likely to ignite and burn within this period, thereby exposing the occupants of the "safe" side to succumb to exposure a lot quicker.
What scenarios should you fit a fire door?
In the UK, domestic properties require fire doors in the following scenarios:
Both renovated and new-build properties with 3 storeys or more must have a fire door to each habitable room off the staircase.
2 storey homes with an internal door that leads into a garage must have a fire door.
Which should you choose?
Choosing fire doors correctly is best performed under the guidance of experienced door fitters. They will suggest the best door for your scenario.
Final thoughts
There is no doubt, fire doors have their merits. In fact, they could even save your life. It is no wonder many people therefore choose to install fire doors to help protect their property. However, you should consider whether you really require a fire door in each particular location. Expert door fitters are usually best place to give you all the advice you require to safely choose the correct door type for your room.