*Advertisement Feature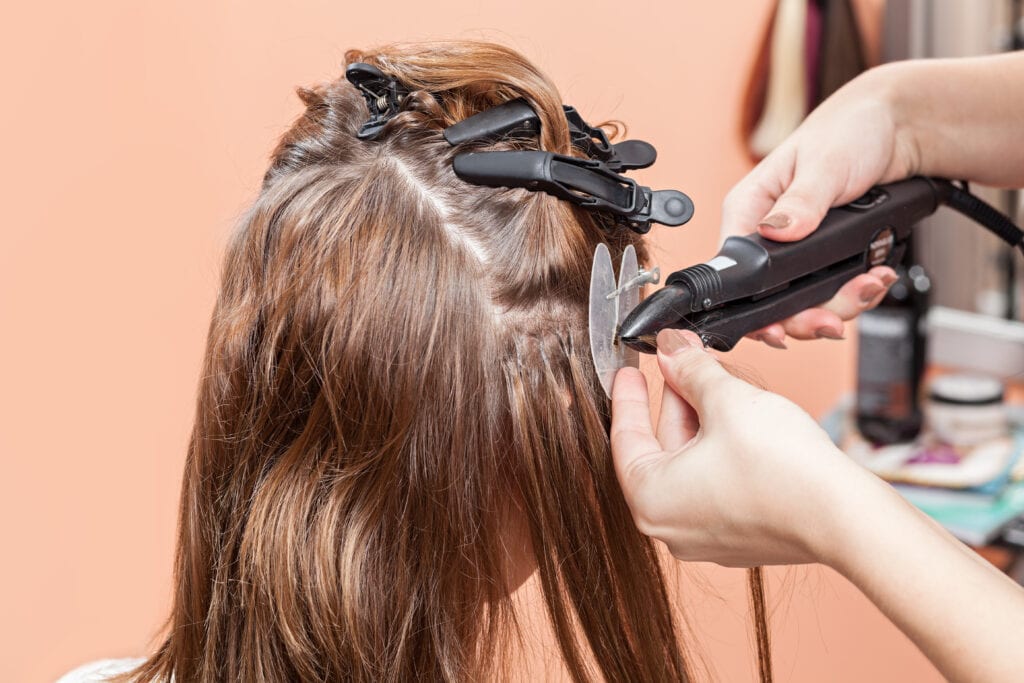 I've got a bit of a thing for long hair, and have been growing my hair for a while. But long hair is not always practical day to day, can be time consuming to style and wash and takes a long time to grow. A great way to get around this is hair extensions. You can wear them for a long period of time, or even just for a day or occasion and use them to completely change your look.
Hair extensions are also a good solution for people with thin hair, whether you are looking to add more body, or disguise hair loss.
If you're not sure where to buy various hair extensions then have a look at Lily Hair, who make a huge selection of hair extension products. Here are some of the different solutions you can choose from.
Different Types of Hair Extensions
There are many different types of hair extensions that you can buy. It really depends on what you are looking for and how long you want them to last.
Clip in hair extensions, clip into your hair and can easily be removed after wearing them for just a day. Great for occasions, evenings out and I actually wish I had had them for my wedding.
If you're looking for a more semi-permanent solution then try tape-in hair extensions. These are taped onto your existing hair and last approximately 6-8 weeks. So they would be a good choice if you want to wear extensions for a little longer, but not for the long term.
Pre-bonded hair extension are fused hair extensions that are bonded to your hair using a special type of glue gun which bonds them using a small amount of keratin to your own hair. Looked after properly, these extensions can last about 4-6 months and are obviously a longer term choice.
If you're still longer for a longer term solution but don't like the idea of bonding, then micro rings might be for you. Micro rings use tiny copper rings to combine the extensions with your natural hair. This process uses no glues or chemicals which might be preferable. They usually last around 3-4 months. So are good for a longer time too.
What Should You Look For
There are couple of things you need to look for when choosing your hair extensions. A good colour match is really important, so that is blends in well with your natural hair. The other thing I would suggest is to look for natural human hair. Again, Lily Hair is a great choice for best human hair products. You want the hair to look like it's your hair and not extensions which it's why it's essential to get these components right and of course your hair to look fabulous.