*Advertisement feature in conjunction with Aldi
Today is Stop Food Waste Day and I am working with Aldi to talk about how we can all reduce food waste. According to a National survey, the UK thrown away 9.7 billion tonnes of food last year which is an incredible amount. Think of how much money we could all save if we all used the food we bought rather than it ending up in the compost or landfill.
To help stop food waste I am working with Aldi to show how easy it is to bake something from ingredients I already have in my cupboard. I think during the current circumstances this is something we are doing more and more to ensure we're only leaving the house for essentials during lockdown. You'll be surprised what you can find hidden in there.
We actually have a big cupboard clear out last week and in the process I found two jars of mincemeat left over from Christmas that needed using up, as well as 1kg packet of flour, so that was a complete win. I thought this would be a great chance to be creative and see what I could make with them.
To do this, I have adapted a recipe for shortbread biscuits I found on Aldi's website. Shortbread is really easy to make and adding the mincemeat gives it a different twist and is really delicious. If you don't have mincemeat, you could try some chocolate of even jam in the middle.
Shortbread Mincemeat Recipe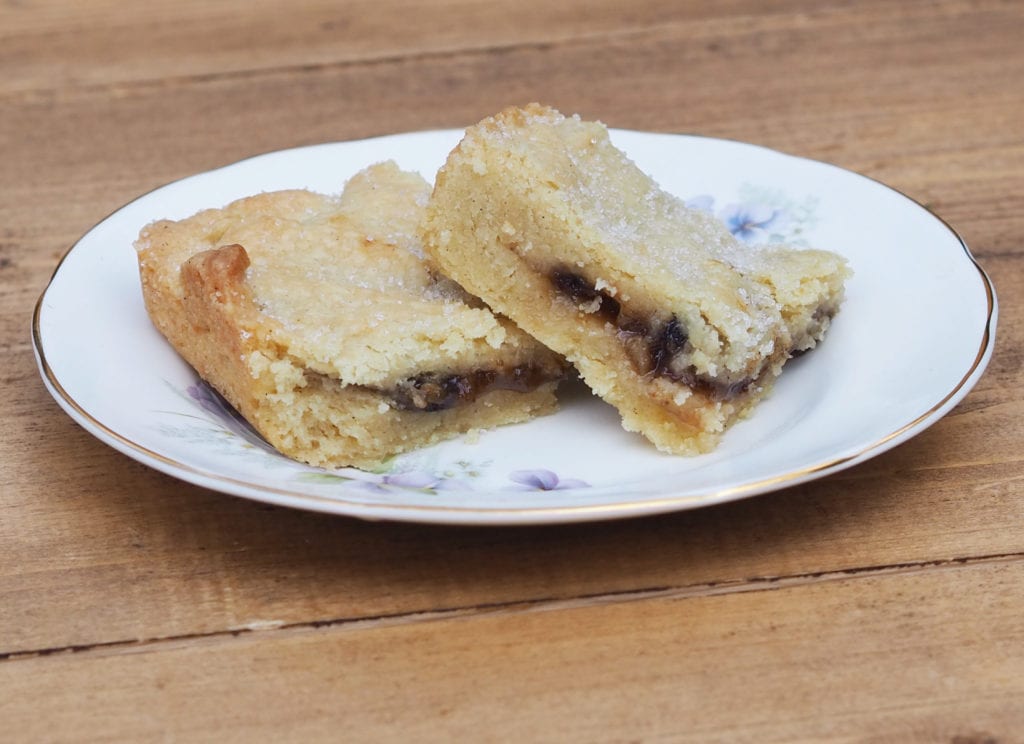 Ingredients
325g Plain flour
225g Lightly salted butter
110g Caster sugar
350g Mincemeat
1 Teaspoon of vanilla essence
You might need a small splash of milk
50g of granulated sugar to sprinkle on the top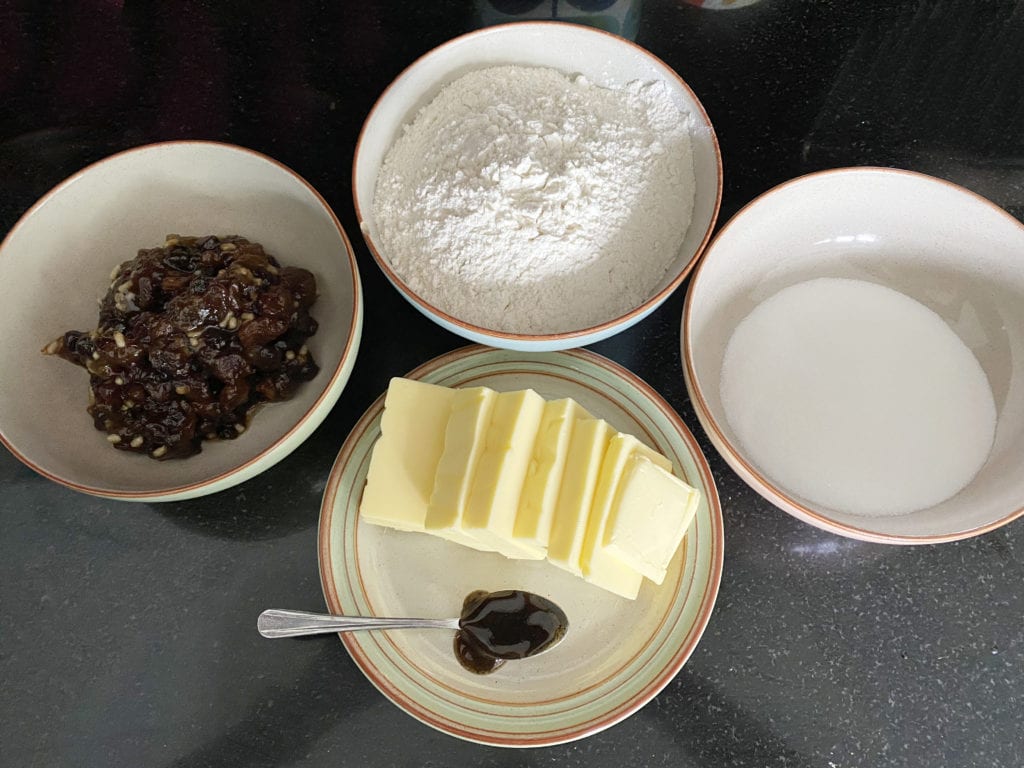 Method
Preheat the oven to 180°C/350°F/Gas Mark 4.
Prepare a square 20cm baking tin and grease it.
Either in a food processor or by hand (I did it by hand), mix the flour, sugar, butter and vanilla essence together until you have smooth dough. If you find the mixture is a little dry you can add a small amount of milk.
Cut the dough in half and roll it into a square shape and place it into the bottom of the baking tin.
Spread the mincemeat on top of the dough, leaving 1cm border around the edges, like the picture below.
Roll out the second half of the dough and place it on top of the mincemeat.
Cook in the oven for 20-25 mins until lightly golden brown.
Dust the top with a small amount of granulated sugar.
Leave until cool and then cut into squares and remove from tin.
So there you have it something really delicious from something I found in the cupboard and there's a good chance it would have stayed there until I maybe threw it out. Have you got some food hidden in your cupboards you can be creative with? Or even if you have some veg looking a bit tired at the bottom of your fridge, make it into a soup and freeze it for later. Before you throw food out, think, is there a way you can use and make something new and delicious?