*Advertisement Feature
Timio Review
Do you want to teach your children a language but don't really know where to start? Then the Timio might be for you. It is a very easy to use audio player aimed at children aged 3-8 years. That can introduce children to different languages in a simple way. It also plays music and tell stories too.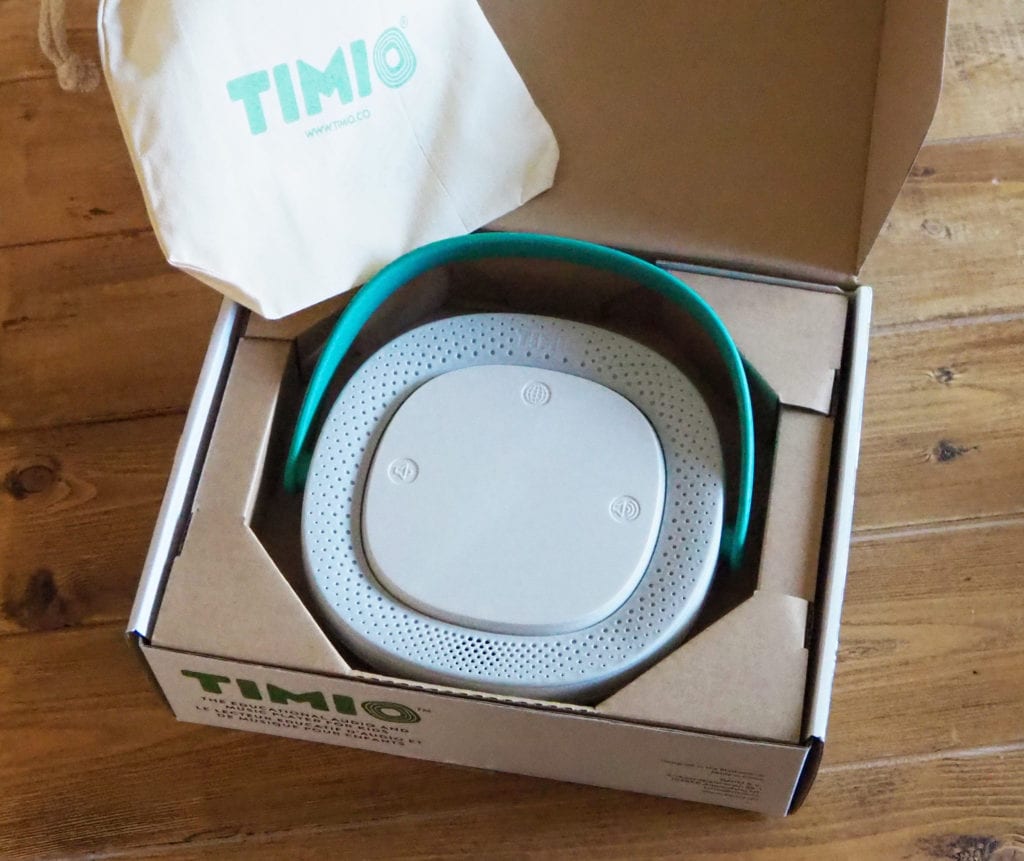 The audio player is really robust. It is a solid plastic design with a handle. The player comes with 20 different discs all which play all sorts of different things on them. I think the really important thing here is that it's not going to be easily broken. With 3 young children, I'm afraid to say the Timo has already been dropped in our house and it came out of the experience completely unscathed.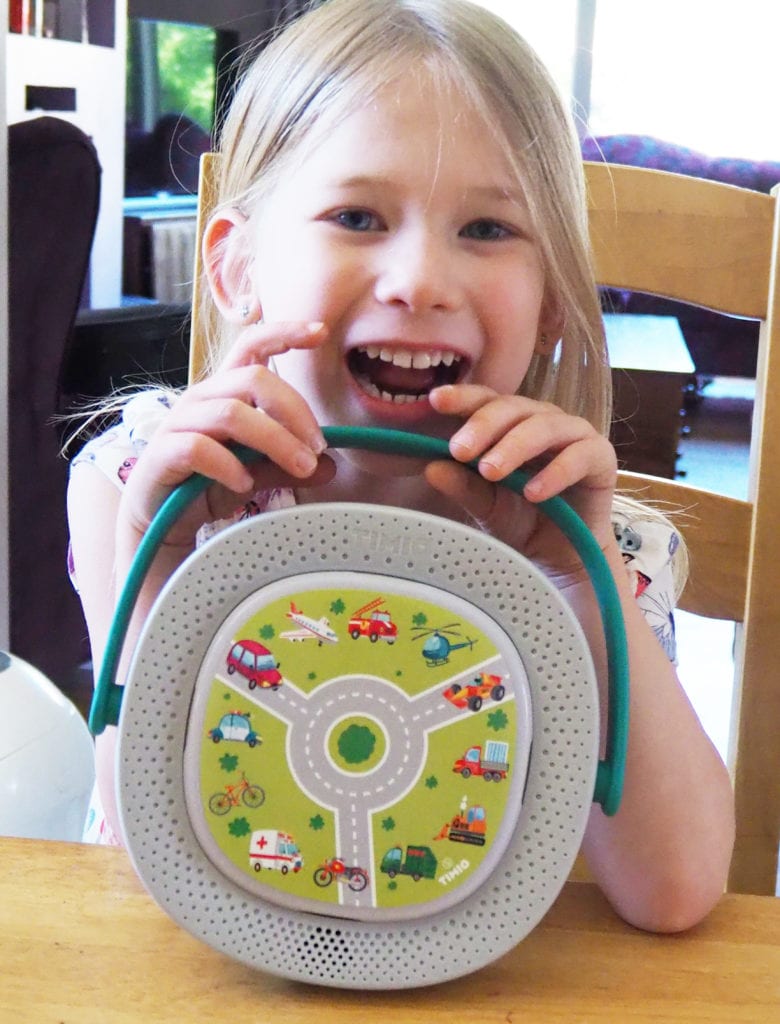 The discs are magnetic and just click onto the top of the Timo device and are very easily put on and removed. Which means they can be changed very simply, even by young children. It plays in 5 different languages – English, French, Spanish, German, Dutch and Mandarin Chinese.
As well as an on/off switch, there is a globe tool to change the languages – hold for a few seconds and it will tell you the language and volume controls.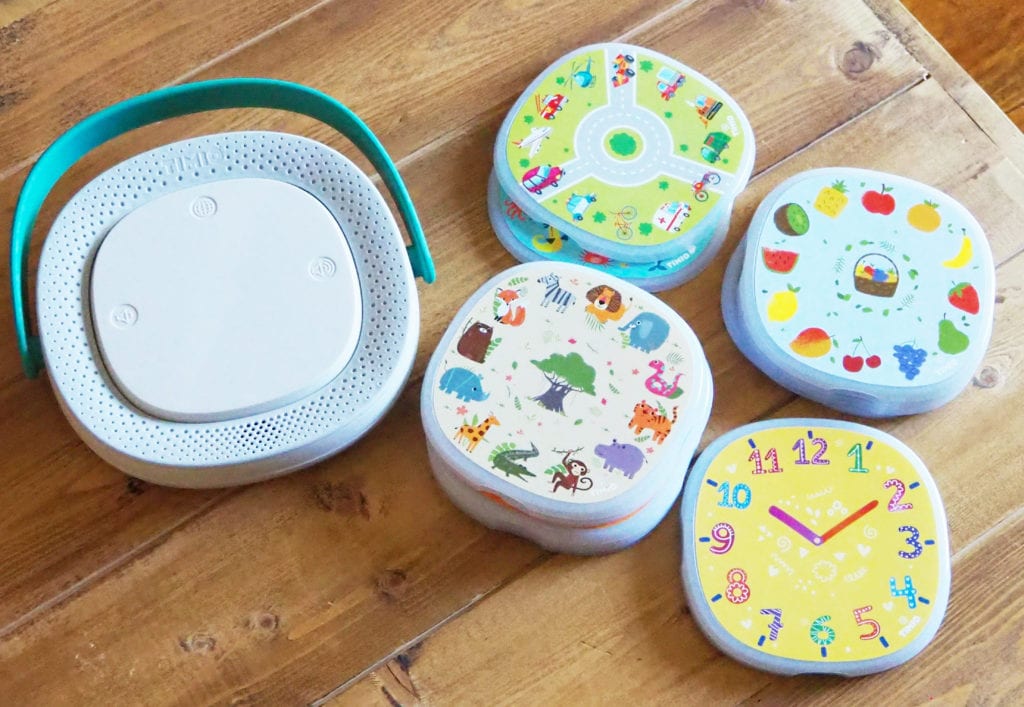 The different discs give you the names of different things in each item. For example the names of food, animals, colours, body parts, colours, food, numbers, letters of the alphabet and vehicles. There is also a disc that help you child to learn to tell the time. As well as discs just for playing music and nursery rhymes.
If you look on the Timo website you can see there are different discs aimed at different age groups.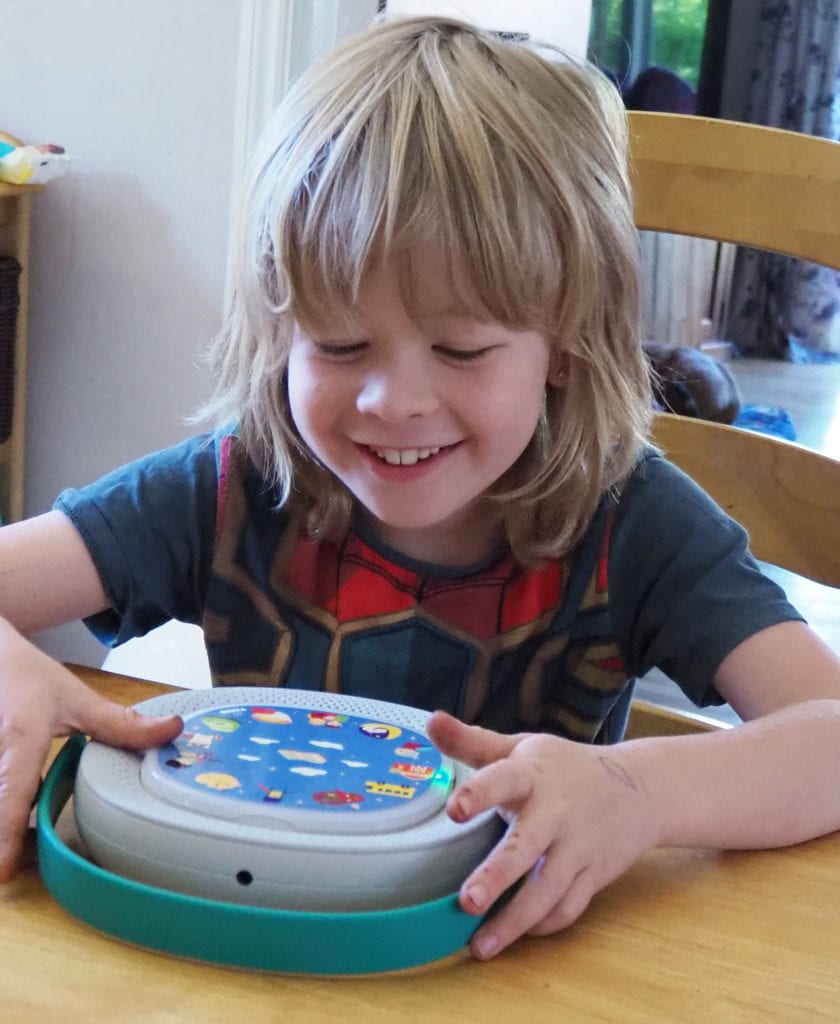 Some of the lovely features are storytelling, lullabies to help your children get to sleep and a piano function where they can learn to make music themselves.
Timio says it's aimed at children aged 3-8. My children are nearly 22 months, 6 (next month) and 8. I would say it appealed to the younger children more than my son. Although as he is learning French at school, he did enjoy going over the French names of things. For my toddler, this is a great way to help him to learn the words in English and Aria my middle child was really interested in all of the words in the different languages, as well as the songs too. She is learning to tell the time, so that function is perfect for her.
What I like about this device is that it's no screen time. It's interactive. It's really robust and hard wearing. Easy to use, as well as an activity that children of different age groups can do together. It's a fun way for young children to start to learn languages.
You can buy the Timio with 20 discs online.