*Advertisement Feature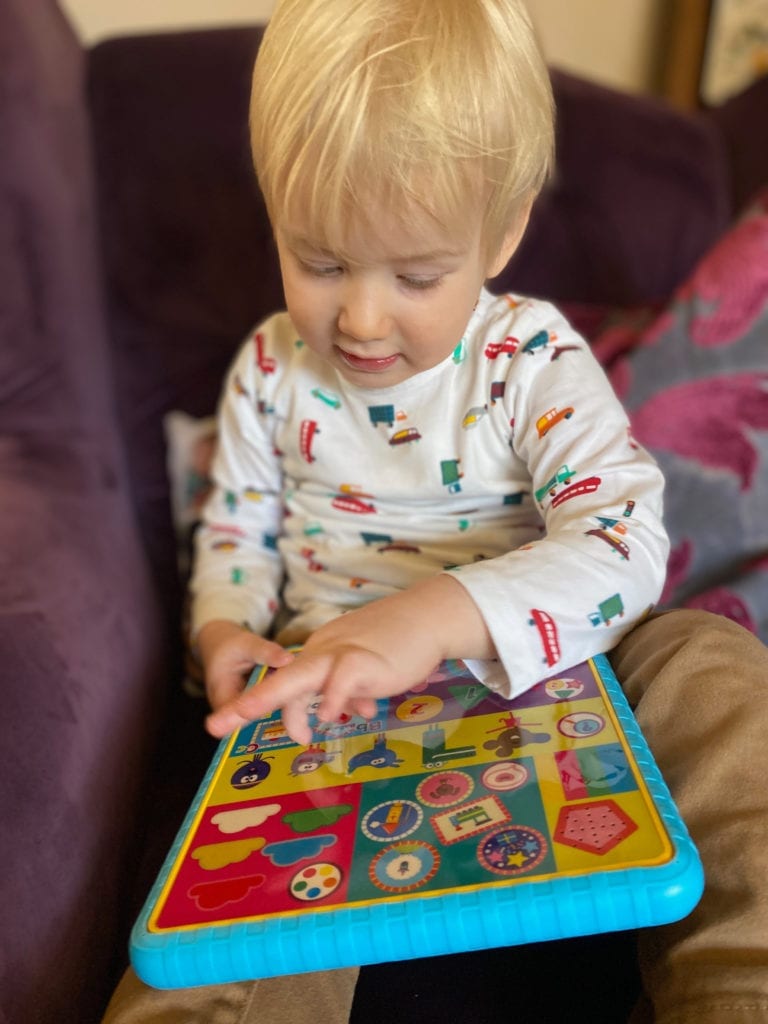 Anyone that knows Bo knows just how much he loves Hey Duggee. There was a time when he would watch no other show on the TV, although over the last month we have managed to broaden this a little. For Christmas he had the onesie, the Hey Duggee with flapping arms, figurines and backpack. So it goes without saying that we were very excited about trying the newest Hey Duggee toy on the market – the Hey Duggee smart tablet.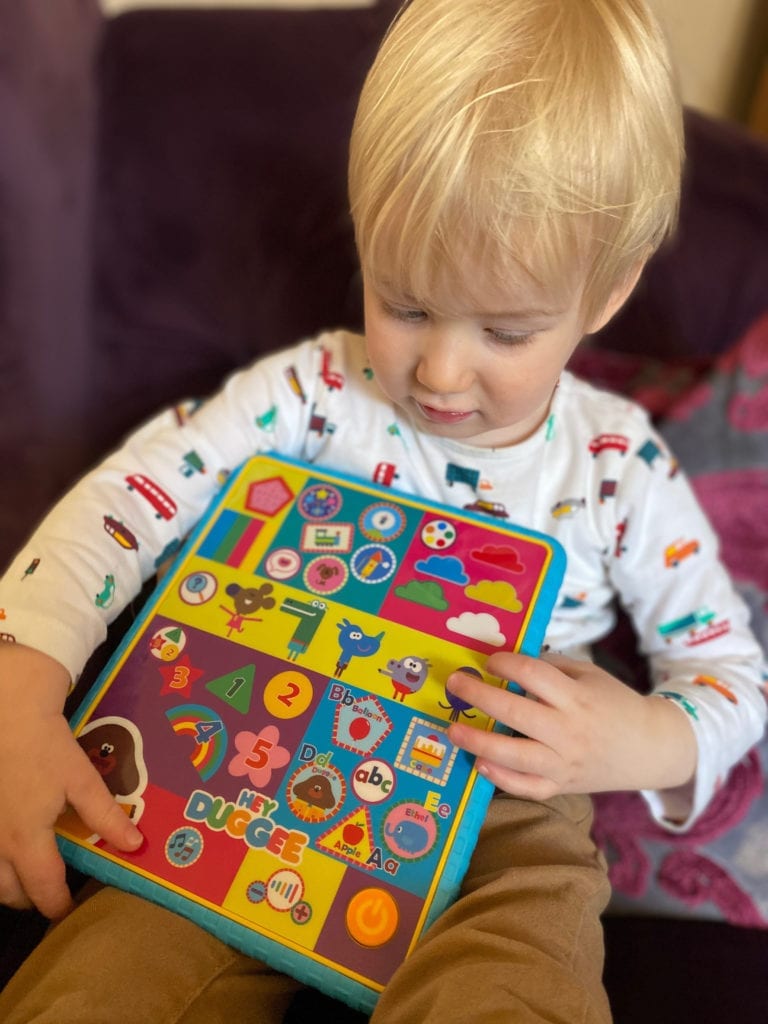 The Hey Duggee Smart Tablet has five different activities which encourages learning about colours, numbers, shapes, letters, characters and badges. It has a touch sensitive screen and Duggee lights up when questions are asked which relate to the characters and themes from the TV series.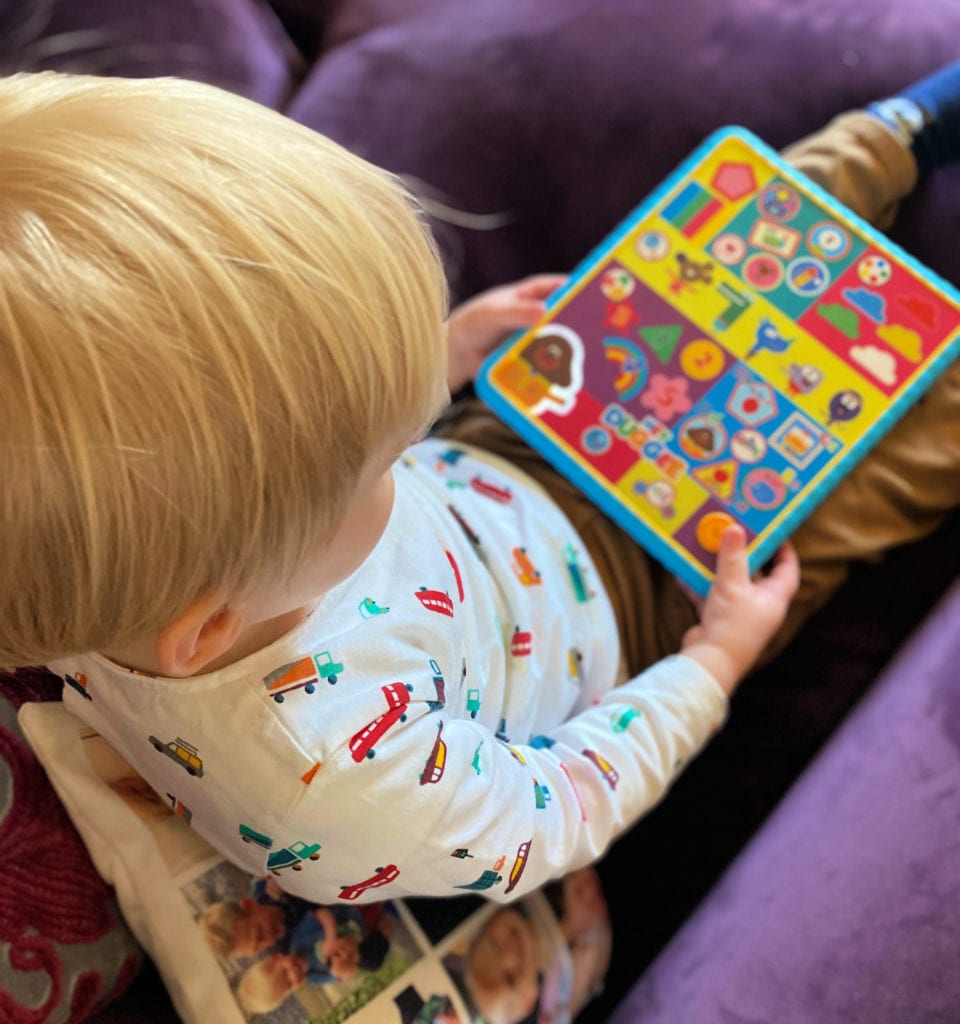 The tablet plays a lot of the tunes famous from the show and is divided into different sections. There is a section on colours with different coloured clouds. A section with all of the squirrels and their different names (I think I need that more than Bo!). A section that gives you the numbers one to five, a section with letters of the alphabet and the last part has different Duggee badges on.
There is an on/off button and volume control. You will need 3xAAA batteries which are not included. The tablet is a touch screen and pretty hardy, perfect for less than gentle toddlers and pre-schoolers. The box says the toy is suitable for children aged 3+, although the instructions say 2 years and over. I would say given how much Bo loves is and he is Bo is 22 months this week, that age 2 is probably about right.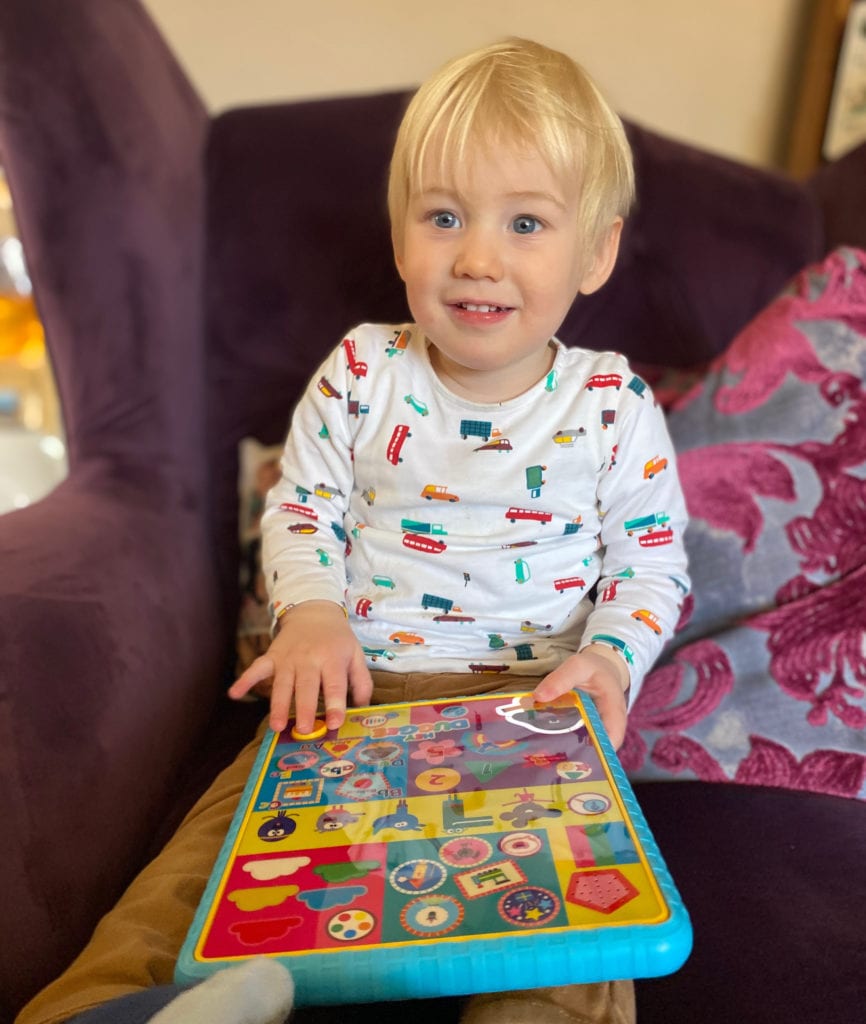 A fab toy for any small Hey Duggee fan in your house. If we hadn't have been sent it to review, it would most definitely have been on Bo's birthday list. As for Bo, he absolutely loves it and has been proudly carrying it around and showing everyone.
You can buy the tablet online at John Lewis
Giveaway
I also have one Hey Duggee Tablet to give away to one lucky reader. To enter, simply enter your details below.
a Rafflecopter giveaway
*Terms and conditions: Entries are open to UK residents only. The competition closes on the the 27th April 2020. Winners will be announced on social media and contacted via email. If the winner does not respond to the email in two weeks, a new winner will be randomly chosen. Due to current difficulties due to the pandemic, please allow extra time for delivery.