*Please note that this feature contains affiliate links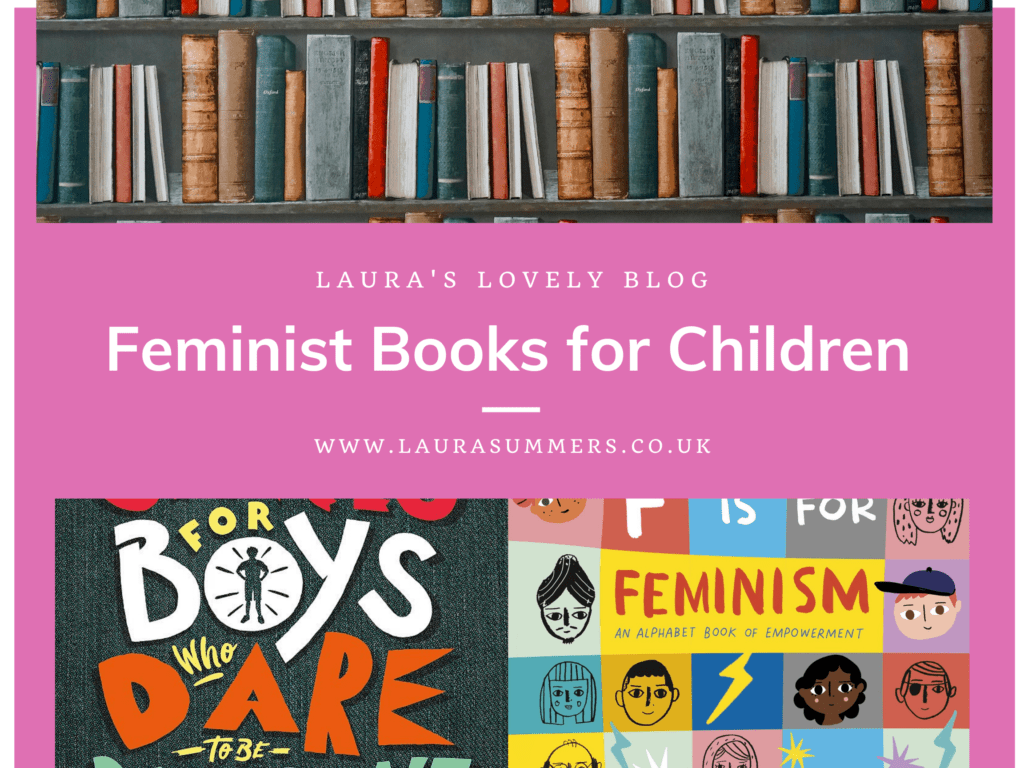 With it being World Book Day and International Women's Day this week, I thought it was a good time to do a feminist round up of books that are suitable for children. These are books that celebrate the achievements of women around the world and throughout history. But that also encourage girls (and boys) that they can be equal.
Good Night Stories for Rebel Girls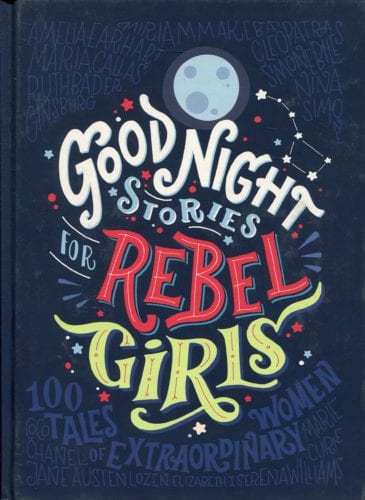 What if the princess didn't marry Prince Charming but instead went on to be an astronaut? This book celebrated the extraodinary lives of remarkable women from Ada Lovelace to Malala, Amelia Earhart to Michelle Obama. A no. 1 bestseller and winner of several books of the year competition you can't go wrong with this book.
Feminist Baby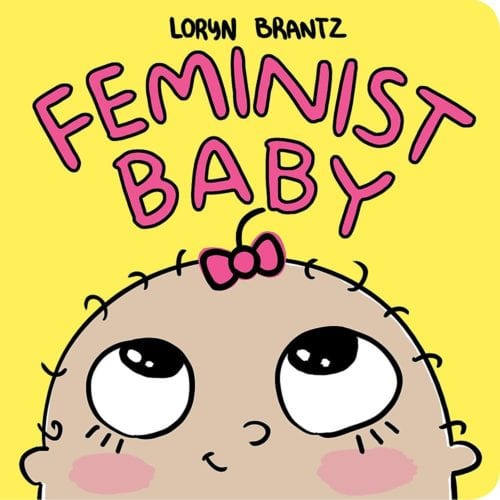 Where better than to start a child's feminist library than right from the start. A boardmbook about a girl who's not afraid to do her own thing.
Little Feminist Board Book Set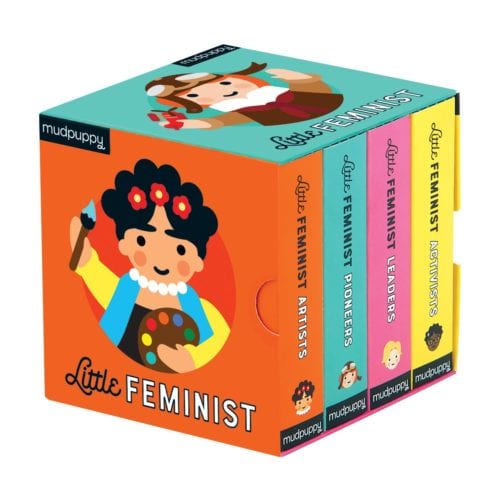 Also aimed a little ones. This is 4 mini boardbooks all featuring portraits of real women who have done awesome things.
Little Leaders: Visionary Women Around the World
Did you know that WIFI was invented by a glamorous Hollywood star? Or that the first computer programmer was a woman born in 1816? This book is all about brave, bold and clever leaders who changed the world.
Princess Smartypants
Princess Smartypants does not want to get married, she wants to be a Ms and go on lots of adventures. Aria has this book and it's a great twist on a classic fairytale.
She Persisted Around the World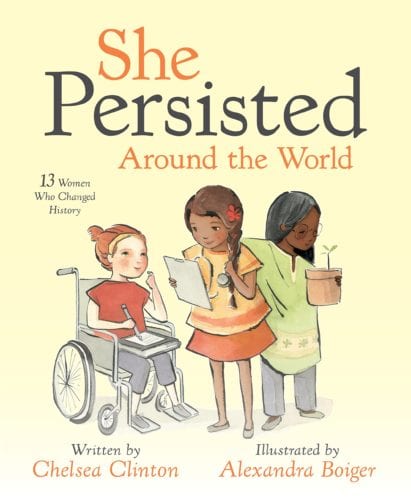 This is a book we have reviewed and loved. Written by Chelsea Clinton, it features women around the world who have done amazing things.
Fantastically Great Women who Changed the World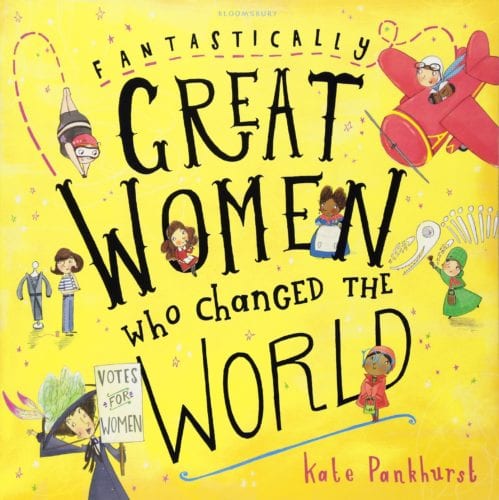 Nominated for the CILIP Carnegie & Kate Greenaway Children's Book Awards 2018. Kate Pankhurst, descendent of Emmeline Pankhurst, has created this wildly wonderful and accessible book about women who really changed the world.
Ladybird Tales of Adventurous Girls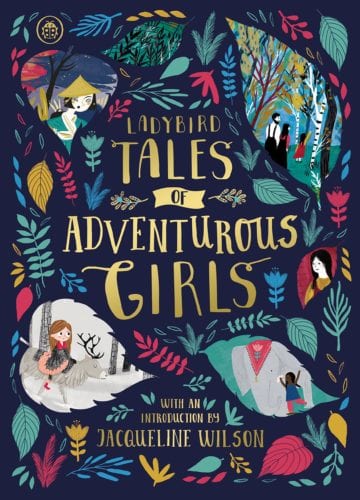 Girls can save the day too, and they always have . . . Join six adventurous girls from around the world as they use their wits, courage and strength to overcome the odds in this colourful, illustrated collection of Ladybird Tales. With an introduction from Jacqueline Wilson.
F is for Feminism: An Alphabet Book of Empowerment
This bright and bold dictionary of twenty-six thought-provoking words from A-Z is perfect for equipping girls, boys and everyone with the words they need to empower themselves.
Girls Can Do Anything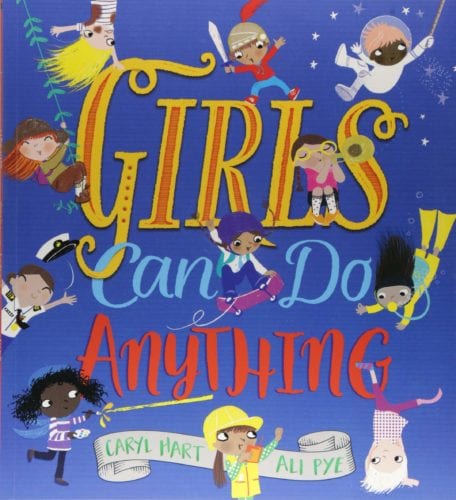 Do you want to be a firefighter, climb a mountain or become prime minister? Well you can, because girls can do anything!
Women in Science: 50 Fearless Pioneers Who Changed the World
Women in Science highlights the contributions of fifty notable women to the STEM fields of science, technology, engineering and mathematics, from both the ancient and modern worlds. The book also contains infographics and an illustrated scientific glossary.
101 Awesome Women Who Changed Our World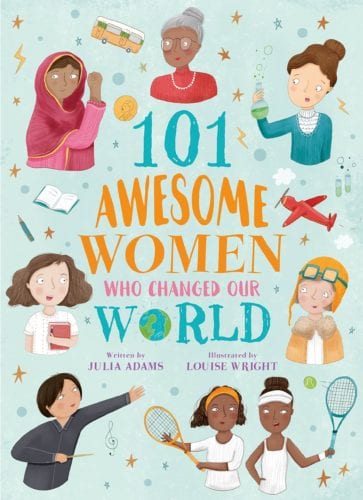 A beautifully illustrated book is packed with bitesize biographies of activists, leaders, athletes, artists, explorers, and STEM innovators. From the celebrated to the overlooked, these women overcame odds, defied expectations and shattered stereotypes and their stories are sure to inspire young readers and encourage them to dream big.
ABC What Can She Be?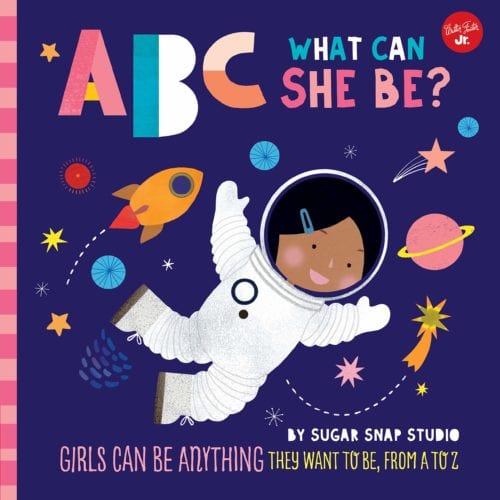 A fun, alphabetical board book of all the different career paths including engineer, writer, neurosurgeon, software engineer, and pilot.
Stories for Boys Who Dare to be Different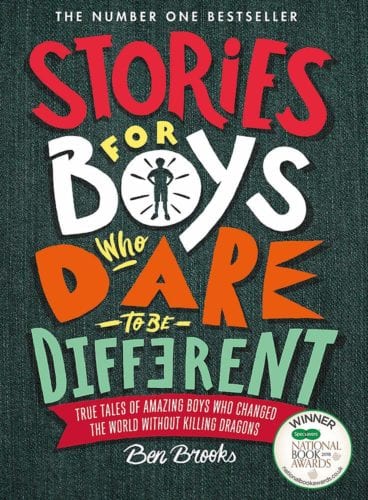 Prince charming, dragon slayer, mischievous prankster… More often than not, these are the role-models boys encounter in the books they read at home and at school. As a boy, there is an assumption that you will conform to a stereotypical idea of masculinity.
But what if you're the introvert kind? What if you prefer to pick up a book rather than a sword? What if you want to cry when you're feeling sad or angry? What if you like the idea of wearing a dress? I have to say I love the sound of this book and will be buying it for my sons
My First Book of Feminism (for Boys)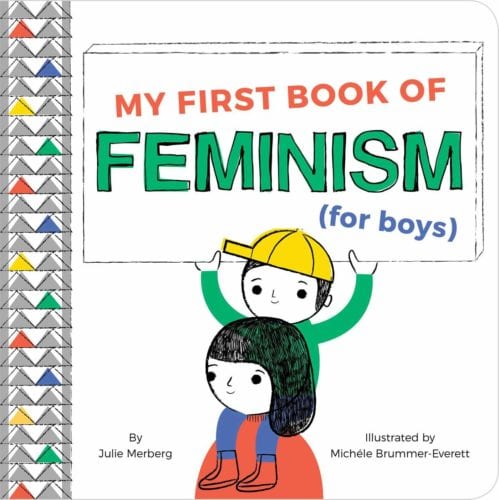 Feminism begins at home–and My First Book of Feminism (for Boys) is where it begins! Simple illustrations paired with engaging, rhyming text make the compelling, age appropriate argument that girls and boys are equal, plain and simple. Humorous, familiar scenarios are treated as teachable moments for very young boys (ages 0-3)
My First Book of Feminism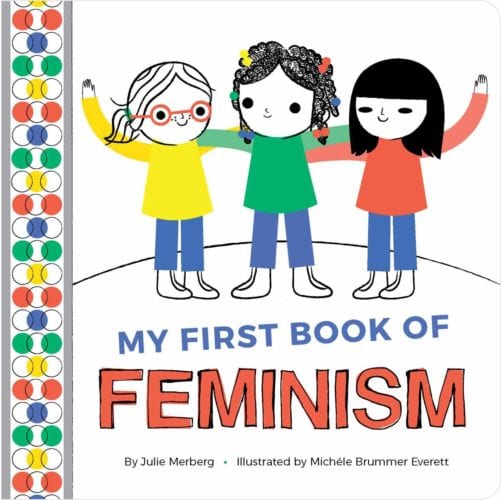 Equality starts early, and it begins at home. As soon as girls are big enough to flip through a board book, they can understand the concept that girls are equal to boys. This book underscores that important idea with clear, simple illustrations and clever rhyming text. From encouraging girls to use their voice and to support other girls to showing them that beauty is on the inside to reminding them that no woman is free until all women are free.
The Girls
Four little girls meet under an apple tree and form a bond that grows as they share secrets, dreams, worries and schemes. This beautifully illustrated tale charts the girls' lives through ups and downs and laughter and tears. Find out how their friendship flourishes as the years pass by and the girls become women. We reviewed this book and loved it too.
Forgotten Fairytales of Brave and Brilliant Girls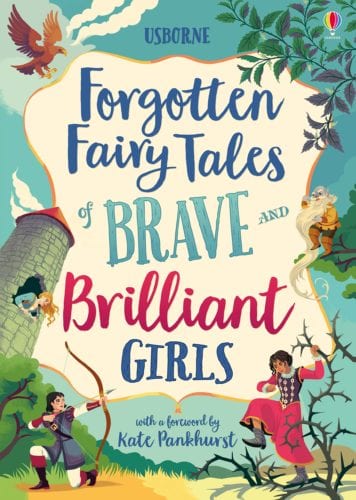 Once known, now largely forgotten, these empowering fairy tales have been brought together to inspire a new generation of readers. Discover heroines who outwit giants, fight evil, awaken sleeping princes and, of course, live happily ever after.
The Lost Fairytales: Fearless Girls Around the World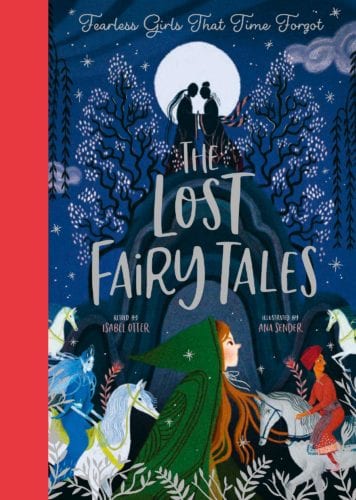 If damsels in distress and prissy princesses give you cause for despair then look no further… This enchanting anthology of 20 overlooked and forgotten fairy tales has been collected from different cultures around the world. Every story features a strong female heroine, who approaches life with humour, wit, cunning and bravery. None of these heroines needs rescuing.
Power to the Princess: 15 Favourite Fairytales Retold with Girl Power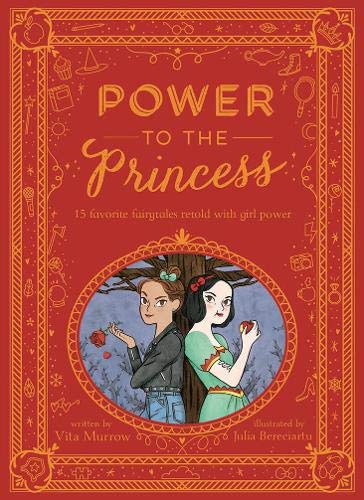 What if princesses didn't always marry Prince Charming and live happily ever after? In this stunning anthology–elegantly presented in a red, clothbound hard cover with gold-toned metallic debossing–15 favorite fairytales have been retold for a new generation. These princesses are smart, funny, and kind, and can do anything they set their minds to. Focused on issues including self-image, confidence, LGBTQ, friendship, advocacy, and disability, these stories are perfect for sharing between parents and children, or for older princesses or princes to read by themselves.
Malala's Magic Pencil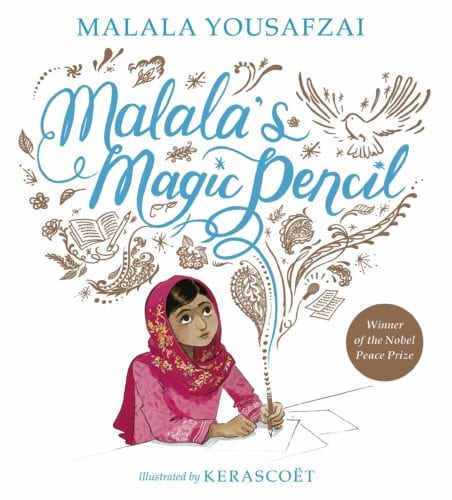 As a child in Pakistan, Malala made a wish for a magic pencil that she could use to redraw reality. She would use it to give gifts to her family, to erase the smell from the rubbish dump near her house, to sleep an extra hour in the morning. As she grew older, Malala wished for bigger and bigger things. She saw a world that needed fixing. And even if she never found a magic pencil, Malala realized that she could still work hard every day to make her wishes come true.
This Little Trailblazer: A Girl Power Primer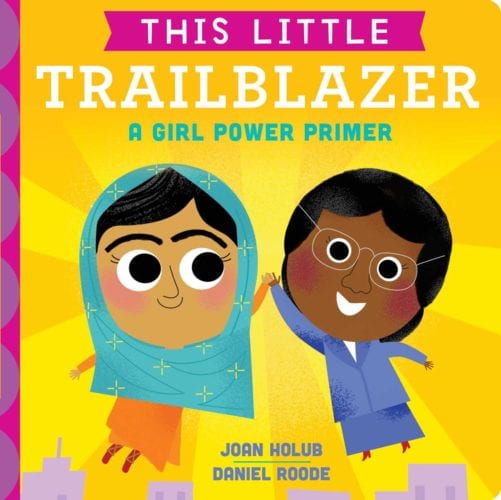 Learn all about influential women who changed history in this engaging and colourful board book perfect for trailblazers-in-training!
100 Women Who Made History: Remarkable Women Who Shaped Our World (Dk)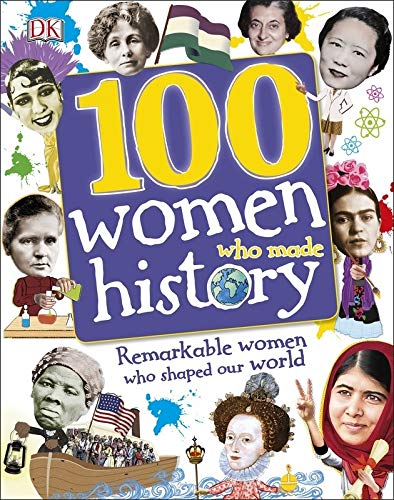 Celebrating the fantastic females who changed history, this reference book for children tells the intriguing life-stories of Joan of Arc, the Suffragettes, Rosa Parks, Oprah Winfrey, J.K. Rowling, Malala Yousafzai, and more.
Mika and Lolo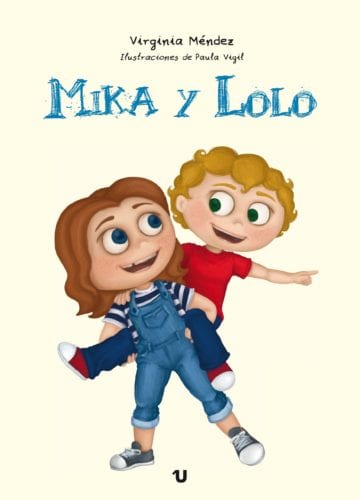 Mika & Lolo is a bilingual children's book written in English and Spanish.
The book invites kids and their parents to question the aspects of everyday life that are imposed by their gender and encourages them just to be themselves, no matter whether they are a girl or a boy.
So many fantastic books for you to choose from or your children, there are several here we already own, and a few more I am planning to add to our home library very soon.