*AD – please note we were gifted these books for the purpose of this review
The Adventures of Grandad Wheels: Charlie's Big Idea! by Brian Abram
Illustrated by Lynne Hickin
32 Pages
Children's Fiction
Self Published
Age range: 5+ Years
Sometimes when I receive a book to review, I'm not really sure what to expect. Grandad Wheels was one of those books. Written by author Brian Abram is it a story about his adventures as a Grandad in a wheelchair with his grandson Charles.
'Grandad Wheels: Charlie's Big Idea' was a delightful and wonderful surprise of a story. I sat down with my children to read it to Logan (8) and Aria (5) who were dutifully fascinated. We have seen people in wheelchairs and talked about them before, but to be able to read a story and learn more about them, was something they found really intriguing.
As I mentioned above, the story follows Charlie, a young boy of 6, who wants to learn more about his Grandad and why he is always in a wheelchair. After learning the truth, that may or may not involve lions – I don't want to spoil it for you! Charlie becomes worried about his Grandad being sad, so he comes up with a plan to take his Grandad out on adventure in order to cheer him up.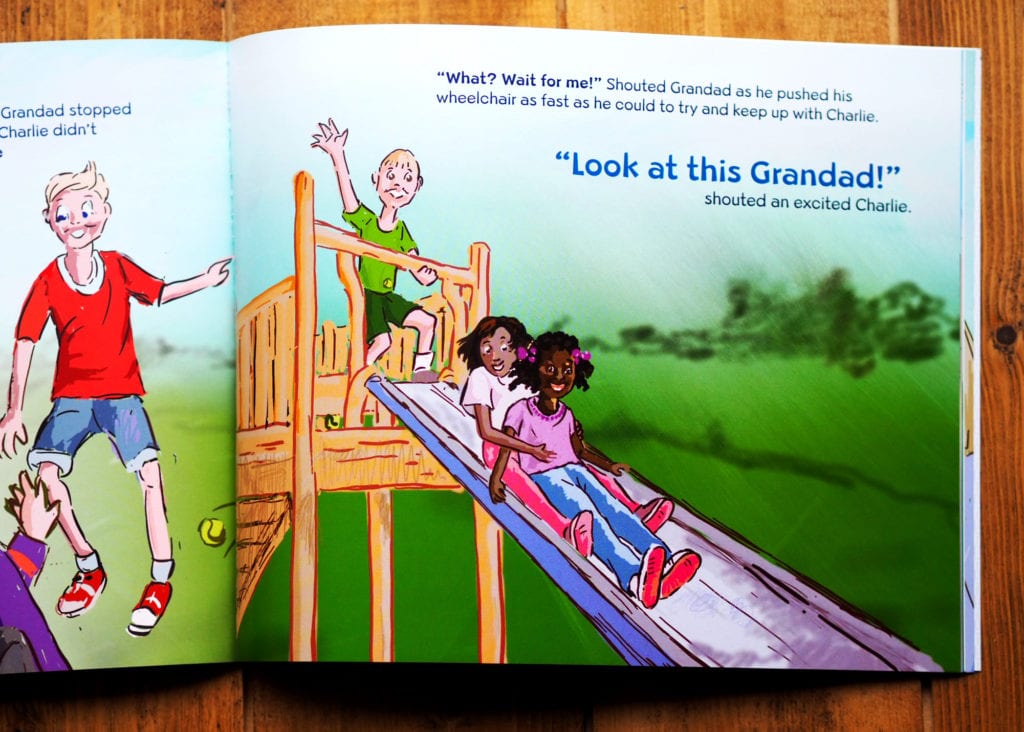 This book is fantastic for opening up a subject that children might not have come across before. I also loved the inclusivity in the illustrations too. The drawings remind me of an old Beano in their style, as if Dennis the Menace could easily slot into the pages with the characters.
What I didn't expect, was for this book to be hilarious! The children were in stitches at some part, giggling away when they realised what Charlie's plan was and watching it unfold. The portrayal of the relationship between Charlie and his Grandad was lovely and knowing that they are real people makes it that bit more special. I really hope they do these adventures in real life. Also, if they do, that there might be a few videos hiding away perfect for Facebook.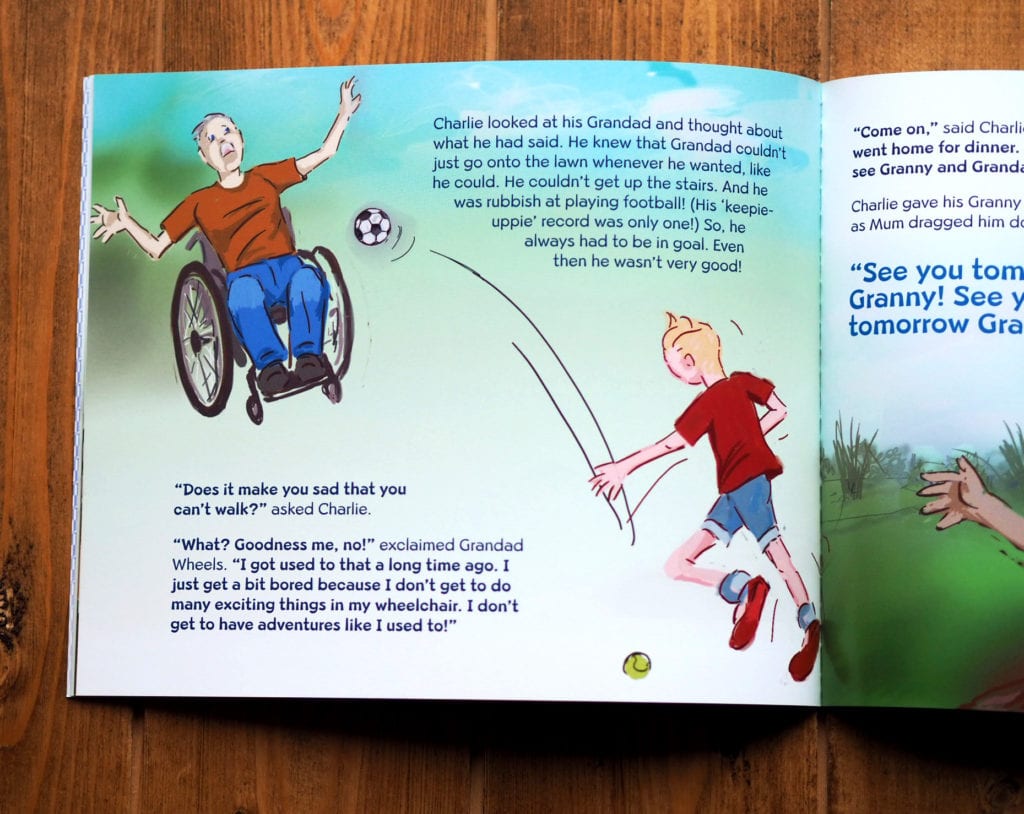 Verdict:
A really superb book about the wonderful bond and boy has his with his Grandad and the fact that his Grandad has wheels only makes it better. Funny, warm and engaging. We thoroughly enjoyed it.
Rating: 4/5
A fantastic aspect of the book is that all profits are being donated to two different spinal charities: The Spinal Injuries Association and Back Up.
You can buy the book directly from www.grandadwheels.com.