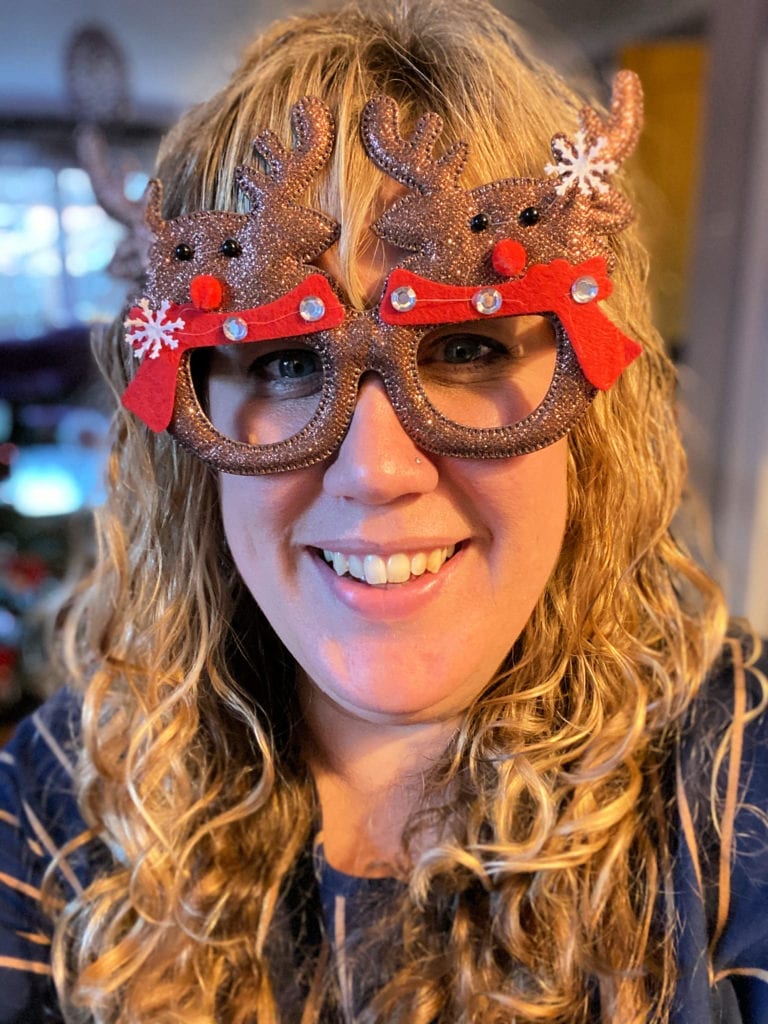 The decorations are down, the new toys stored away and as I write this I have not long dropped my children off for their first day back at school. The alarm was a shock this morning, as I'm sure it was for many people.
But there are lots of things to feel grateful for as we had such a lovely Christmas and new year together. It's the first time I remember in a long time my husband having so much time off work over the festive period and he returned to work today as the children went back, which was lovely. We spent a lot of days just enjoying each other's company, watching films and playing games. Here are a few of my highlights from Christmas.
The Lights at Waddeston Manor
We kicked off the Christmas holidays with a trip to Waddesdon Manor, we have a National Trust membership. But it's also where my parents and sister lives, so it was a nice way to tie in a quick visit too. At Christmas they host a really beautiful lights display – it was so nice to see. The only downside was that it was really busy, so I would be tempted to go after Christmas next year.
Christmas for 12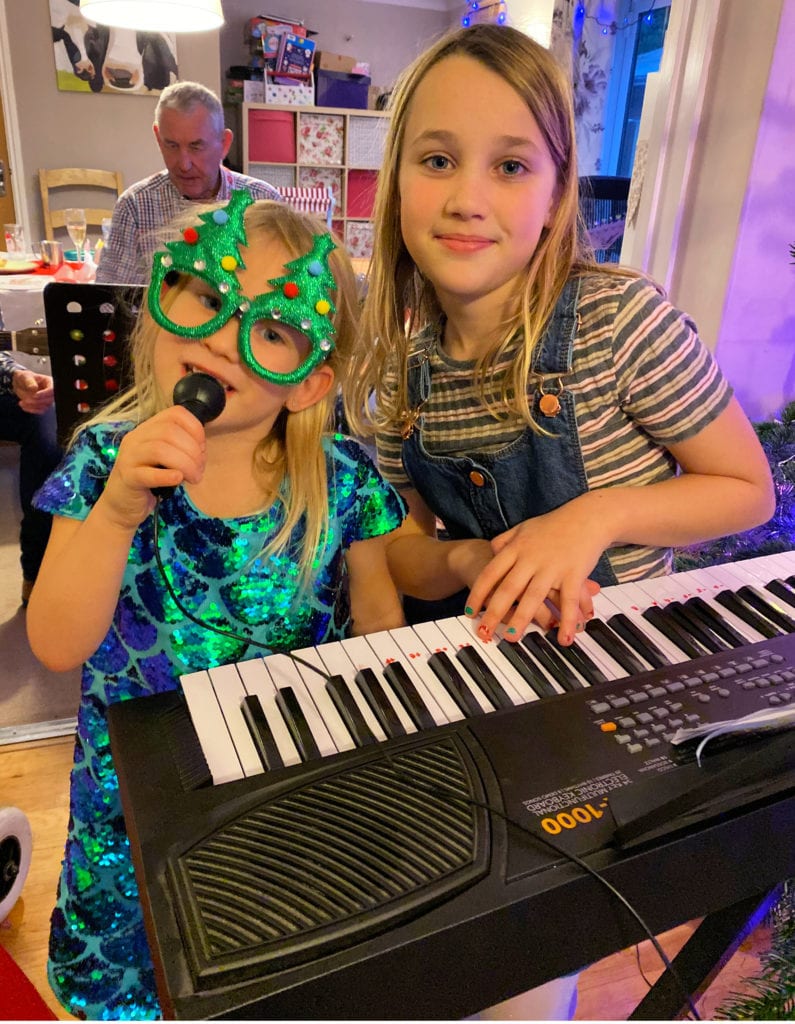 We hosted Christmas this year, and I really enjoyed it. We had my Mum and Dad, sister, her husband and their children as well as my Great Grandma. We woke up and had Christmas morning to ourselves, with the children opening the stockings in our bed, a tradition I have carried on from when I was a child.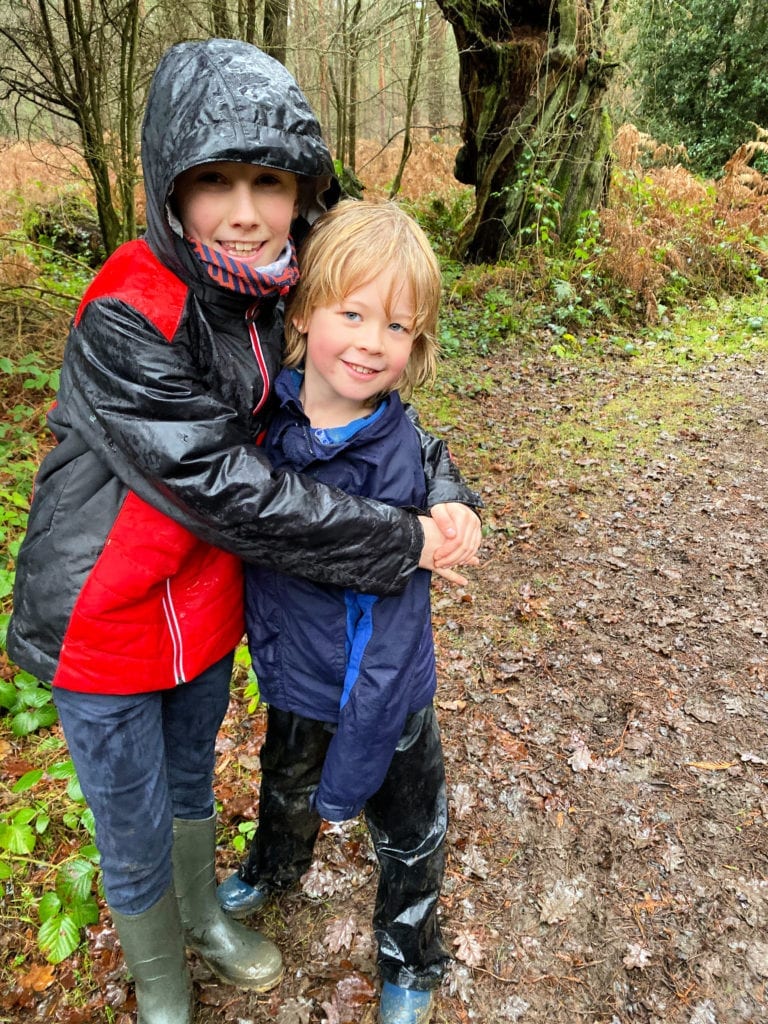 Everyone arrived for lunch time. It was chaos, with lots of fun. Food, presents, board games, as well as a mini Christmas concert. Everyone except my Great Grandma stayed over (the adults in a hotel), and then on Boxing Day we went for a walk with the dogs in the woods (in the rain) and had Mexican food to have a break from the traditional Christmas fare.
A Trip to see Frozen 2
I had promised to take Aria to see this when it was very first announced, but because of my husband travelling in December we hadn't managed to go and see it yet. So a Mummy and daughter date was in order and we had a lovely time together.
A Second Christmas
We hadn't managed to see my husband's family over Christmas, so my mother and father-in-law came down to see us the Sunday after Christmas. We had another roast, more gifts and another fab family day. (I totally forgot to take any pictures on this day too)
Warwick Castle
Continuing on with the Christmassy fun, we met up with my husband's cousin, wife and baby at Warwick Castle. Where we explored the castle, had lunch out, saw a falconry display and the children had their very first try of ice skating. It was a great day out.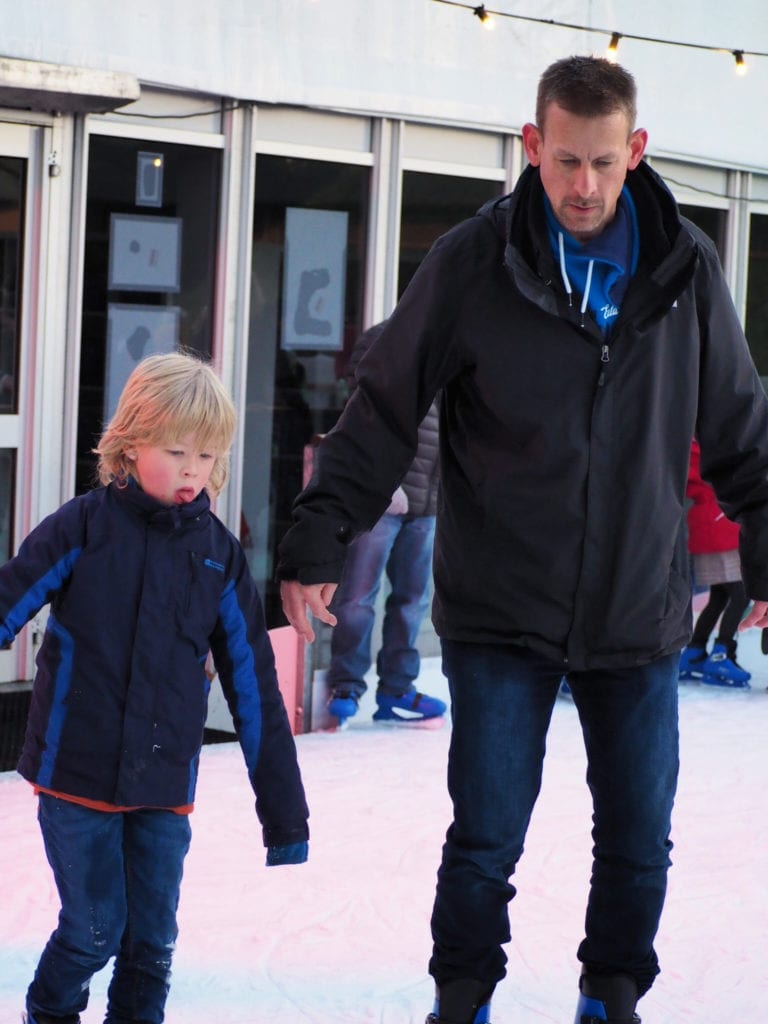 Star Wars: The Rise of Skywalker
Having taken Aria to see Frozen 2 the week before, it was Logan's turn for a Mummy and son date. We went to see the new and final Star Wars film, and I decided to to try out a 4D screening. I'm not sure I will do 4D again, getting a teeny bit of motion sickness during the performance, but let's just say it was an experience. Logan, however, thought it was the best thing ever.
As you can see I haven't mentioned much about new year, as we're not really into new year. We have a nice meal (Ben made beef wellington) and I have to confess to going to bed before midnight. Although the local fireworks did wake me up anyway! I have such happy memories for this Christmas, and it was the first Christmas in a few years that I wasn't unwell too!
How was your Christmas?