*This post is in collaboration with the AA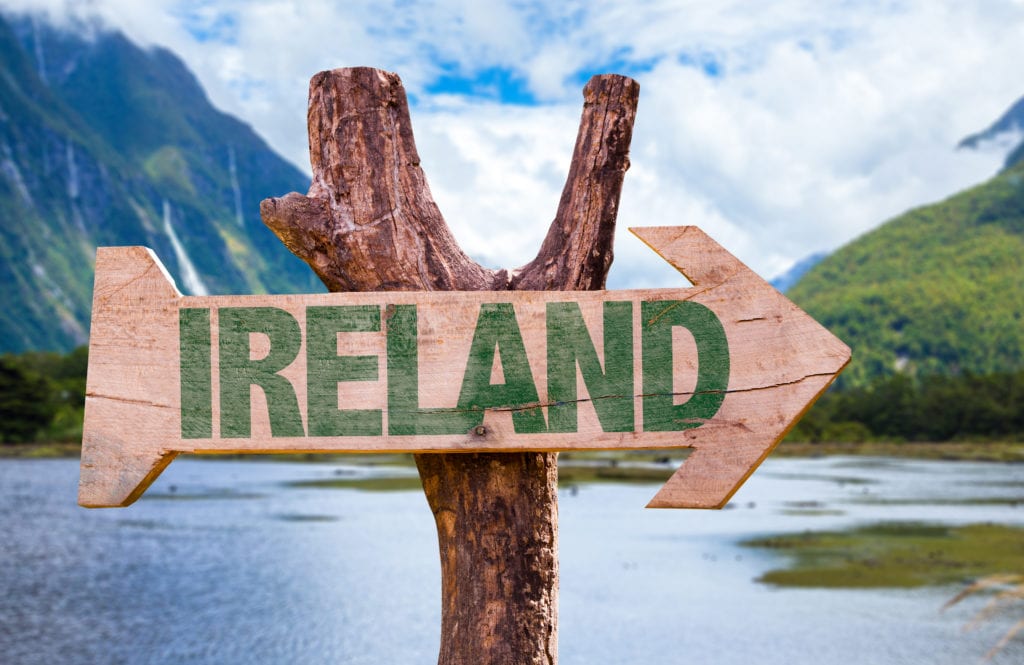 Although it might seem barely more substantial than the state of Indiana, Ireland is a captivating country whose size often confuses people into thinking there are only a few places to visit. Regardless of the small size, the country is filled with magical castles, breathtaking views, ancient history, and we mustn't forget pubs!
However, these are not the only thing to look forward to when you decide to go for some vacationing in Ireland. The locals are so peaceful and charming that you will feel right at home amongst them. The joy of having friendly locals and fun discoveries to experience in every place you go, makes a visit to Ireland without an itinerary become overwhelming and rushed.
With so many places to visit, having a car will go a long way in reducing the stress of transportation. You do not necessarily have to come with your own; you can always rent. However, if you do come with your own, you will want to make sure that you have car insurance with features that cover all the essential things. For example, if you will driving to so many places, there is a high chance you will be trading wheels with someone else at some point. You need to make sure that your insurance covers having someone else at the wheels.
Also, if you will be pulling a trailer behind or will be driving outside your country of residence, you need to make sure they are all events that are covered by your insurance. Before you set on your journey, you need to walk through it and make sure your insurance covers your worst-case scenario. This is another excellent reason why you need to know beforehand about the possible places you will be visiting.
For both reasons listed above, I have come up with a list of superb places that you must get to before you put an end to your vacation in Ireland. They include:
Viking Triangle in Waterford: This is the cultural and heritage quarter of Waterford. It boasts of three museums that are brought to life in a tour led by a character from its history. These characters take you through the thousand-year history of the area. You will be welcome to explore every inch of this picturesque town which consists of a catacomb under the town, Reginald's Tower, and the Bishop's Palace which is rumoured to be haunted.
Johnstown Castle, Wexford: If you are a fan of castles, then you have to visit this castle. Apart from being a spectacularly gothic, it has something in store for everyone regardless of age. Also, it's beautifully designed, and its lake is a great place to go for a walk. The Irish Agricultural Museum is located on its grounds, and it is home to some of the best collections depicting agricultural and rural life in Ireland.
Glor, Clare: If you are a fan of theatres, then glor is the place for you. Located in Ennis town, it offers local, regional, and international entertainment for everyone. Apart from these, there are other events taking place at the theatre, like films, music, dance, and lots of other things. There is ample space for parking and even offer discounted tickets for well-behaved kids.
Croke Park Stadium Tour & GAA Museum, Dublin: For the sports fans, this is a gold mine. You get to explore this incredible 82, 300 capacity stadium. The tour offers you an all-access experience including the team dressing rooms and the pitch-side through the players' tunnel. The tour through the museum is similarly incredible as you will get access to exhibitions that vividly portray the Gaelic games from the olden days till present. 
Irish National Stud & Gardens, Kildare: Just off the M7, this place offers you both impressive horses and gardens. An 800-acre land, you will get a chance to experience the beautiful Kildare countryside in style along with your whole family. Apart from the beautiful horses, there are the Japanese Gardens, St Fiachra's Garden, and the Horse Museum. Also, the kids can always use up some pent up energy at the playground.
Powerscourt Estate, Wicklow: About 20km south of Dublin, this place offers the whole family a great day out with walks that will take you through the Italian and Japanese Gardens, water features, statues, and a whole lot more. There are also shops and restaurants around you can explore during your time there.
Giant Causeway: Whether you believe in fantasy or you are a strictly scientific mind, you will be very interested in learning about how objects like The Chimney Stack, The Giant's Boots, and The Shepherd's Steps came to be.
Bunratty Castle and Folk Park: Another magnificent castle that will peak you and your family's interest is the Bunratty Castle. You can explore it from top to bottom, including the Folk Park that lets to experience the traditional Irish homes of the last centuries. A vital stop here is their Traditional Irish Night which provides Irish entertainment of music, storytelling, and so on.
Cliffs of Moher: Your vacation in Ireland isn't complete without a stop at the Cliffs of Moher. Before being lured over by the beauty of the tops of the cliffs, endeavour to check out the Cliffs Exhibition and virtual reality experience called The Ledge. Another way to enjoy this place is by driving just a few meters to nearby Doolin and catch a Cliffs of Moher Boat Cruise.
Chocolate Garden of Ireland: This is supposed to be the highlight of your whole vacation. Near Tullow, County Carlow, County Wicklow, the Chocolate Garden of Ireland offers the best handmade chocolates, thin waffles, and Tipperary Ice Cream. You should plan this visit so that you can take advantage of their chocolate workshop. You will get the opportunity to learn all about chocolate at this workshop. 
Ireland offers a wide array of sites to visit while vacationing or if you suddenly find yourself in the beautiful country. Picking some of the above locations or any of the several others that Ireland offers will make your vacation turn out not just to be memorable, but also magical.