*Ad – please note we were gifted these books for the purpose of this review and this feature also contains affiliate links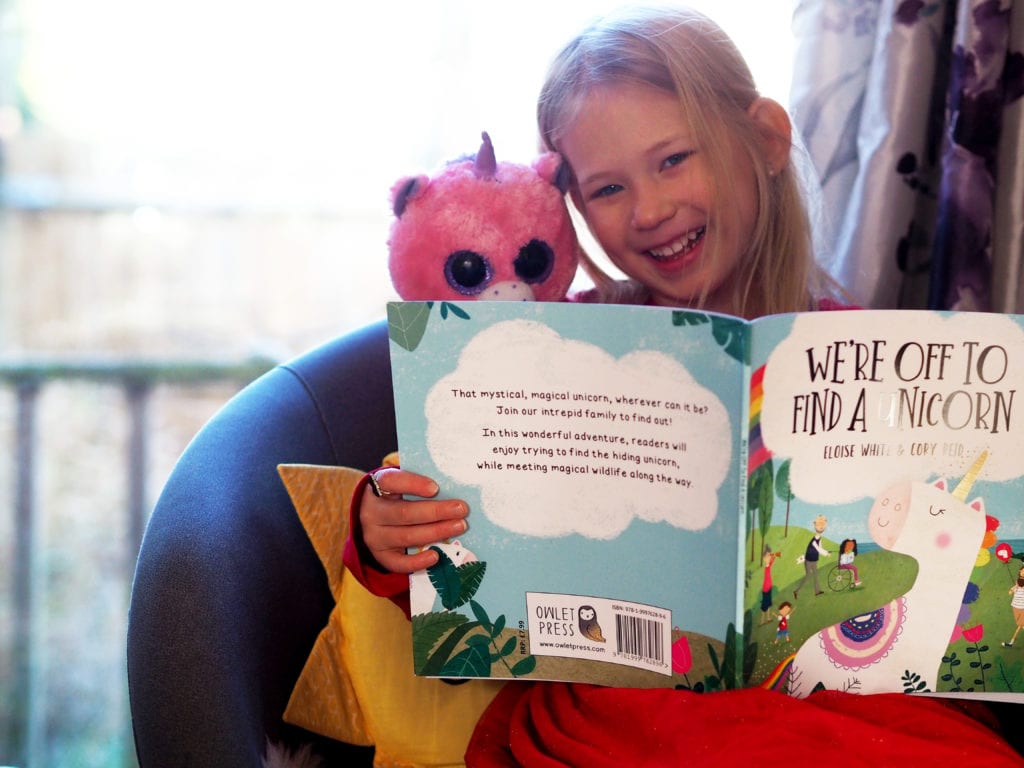 We're off to Find a Unicorn by Eloise White
Illustrated by Cory Reid
25 Pages
Children's Fiction
Owlet Press
Age range: 2+ Years
Calling all unicorn lovers! Here is a new book for your magical library. Playing homage to the infamous 'We're Going on a Bear Hunt' the story has a magical and modern makeover in 'We're off to Find a Unicorn'. After all, who wants to find bears when you can find unicorns?
"We're off to find a unicorn.
A mystical magical unicorn.
We're off to find a unicorn.
Wherever can it be?"
Heading off on an adventure, the children head off to find a unicorn and instead find some very different and unusual animals instead. Many of them endangered.
The story is fun, the illustrations are simply beautiful. If you regularly read my book review you will know that I am a huge fan of illustrations and think they can make or break a children's book. But the ones in this book are gorgeous.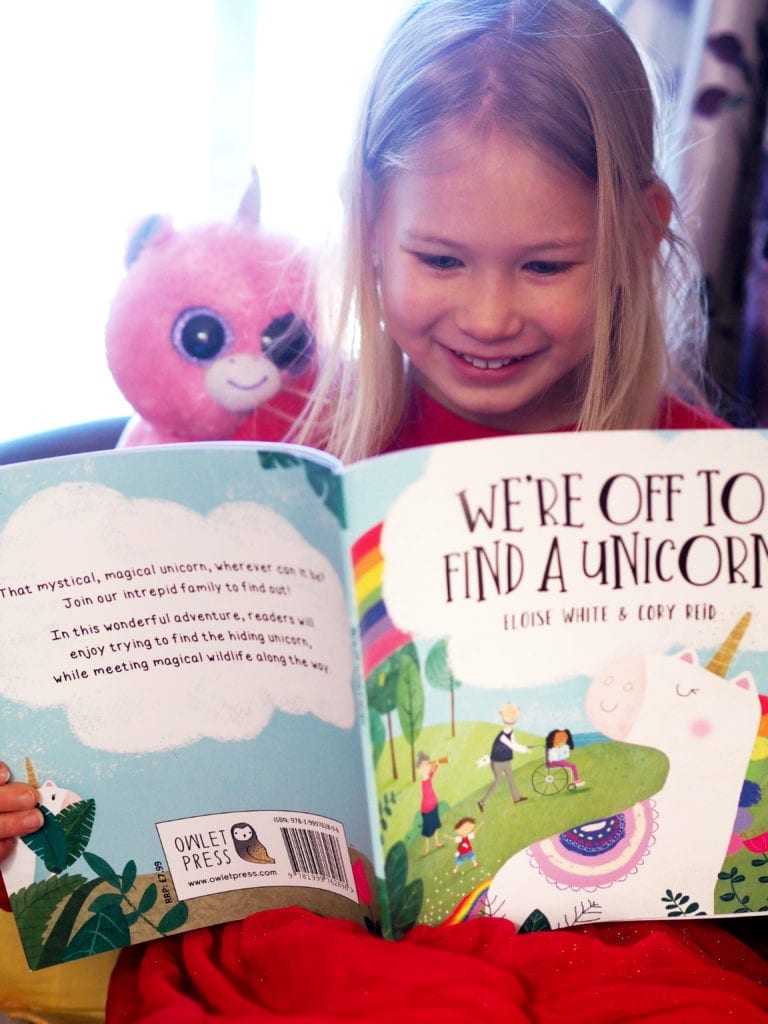 One of the elements I really liked the diversity in the illustrations. With characters from different ethnic backgrounds, as well as a child in a wheelchair. I think it's really important that children learn about diversity, and it works well done in a natural way such as this. I hope to see more and more of this in the books that we read as a family.
The astute child can find a unicorn hidden on nearly every page of the story, just waiting to be found. It's fun and my children enjoyed spotting them as we were reading the story.
The ending was unexpected (no spoilers here) and after Aria gasping 'huh, what?!' we all had a bit of a giggle at it.
Verdict:
A fun book for all unicorn loving children with beautiful illustrations, and I particularly love the diversity included in it.
Rating: 4/5
Giveaway
If you would like your very own copy of 'We're off to Find a Unicorn' I have one copy to giveaway. Simply enter below.
a Rafflecopter giveaway
*Terms and conditions: Entries are open to UK residents only. The competition closes on the the 31st December 2019. Winners will be announced on social media and contacted via email. If the winner does not respond to the email in two weeks, a new winner will be randomly chosen.