*Advertisement Feature
When it comes to children's toys, I think children should be able to play with whatever toy they like, whatever their gender. My sons can play with dolls, why wouldn't they, their Dad can change nappies with the best of them? My daughter can grab a sword and slay dragons just as well as her brother. Toys are toys.
I also love toys that teach children without them even realising it. STEM toys (science, technology, engineering and maths is you haven't come across the term before) are perfect for this.
Another issue I think parents are more aware of this Christmas is sustainable gifts. Gifts that are not disposable, that are not going to break after a couple of uses and can be passed on and reused. These are things I am really starting to consider when I buy gifts for my children this Christmas.
It's great to be working with Bright Minds, an award-winning home shopping company that sells close to 50,000 educational toys, gifts, games and children's books for ages 0 to 14+ years. Founded back in 1999 by Alison – an ex-science teacher, her objective was to inspire a brighter way to play using gender-neutral toys that are educational and not frequently-disposed-of plastic characters. They have since been named Best Internet Business, and are one of the UK's Top 10 mail order companies as named by The Daily Telegraph. I have chosen a few of my favourites that I think my 3 children will enjoy this year.
Tobbie Robot – The Self Guiding AI Robot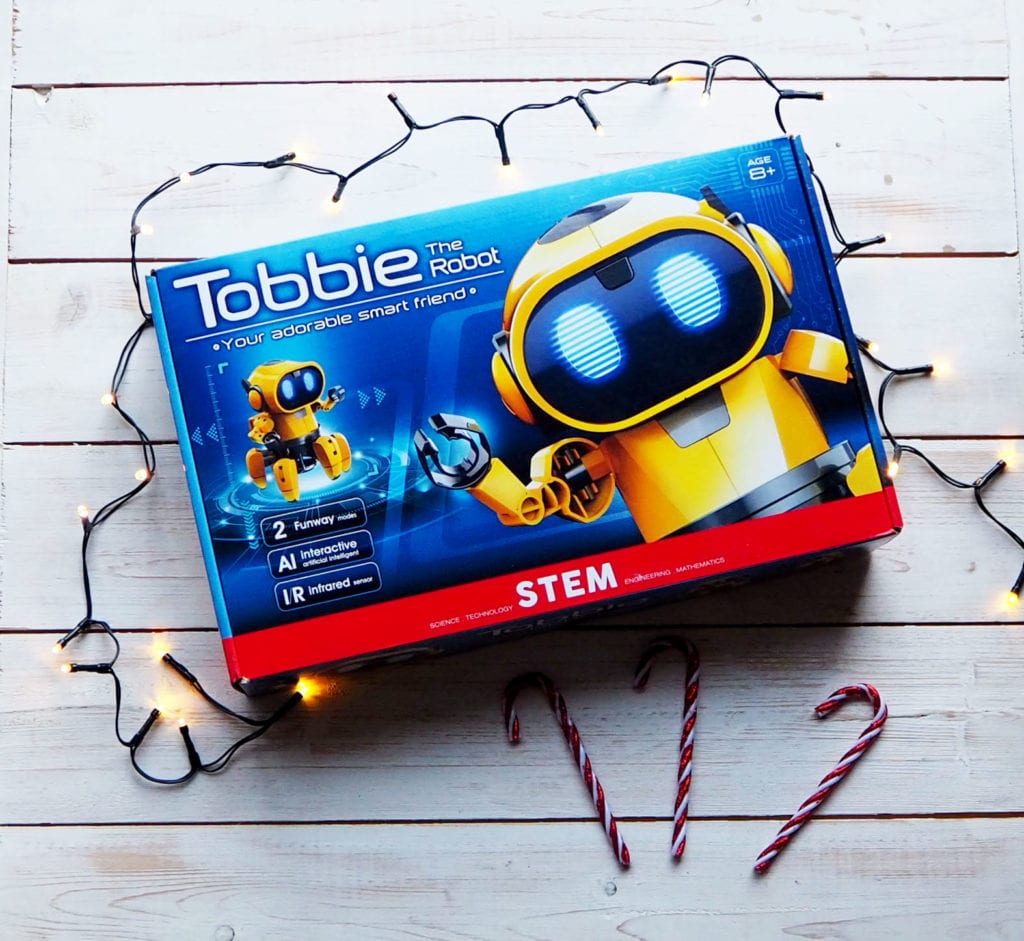 The first gift I have chosen in the Tobbie Robot AI. This is a very cool gift for Christmas which I think Logan (8) will love. This is a robot that your child can build themselves. When it is built, it has two modes – one where he will follow your hand or in the second mode, move around obstacles. I can see both my older children having real fun with this.
Pretend and Play School Set
One of my children's favourite games to play is make believe, schools, cafes, building space ships out of cardboards boxes and dens under the dining table. I love watching them play and seeing what their imaginations will come up with. So I think the Pretend and Play school will further facilitate this type of play. I can envisage seeing their teddies lined up as students.
Window Bird Feeder
I've not come across this before, but it is such a clever idea and a great way to enable your children to get closer to nature. It is a bird feeder which you can attach to your window which has a one-way mirror. So you can see the birds, and the birds cannot see you.
Janod Sound Camera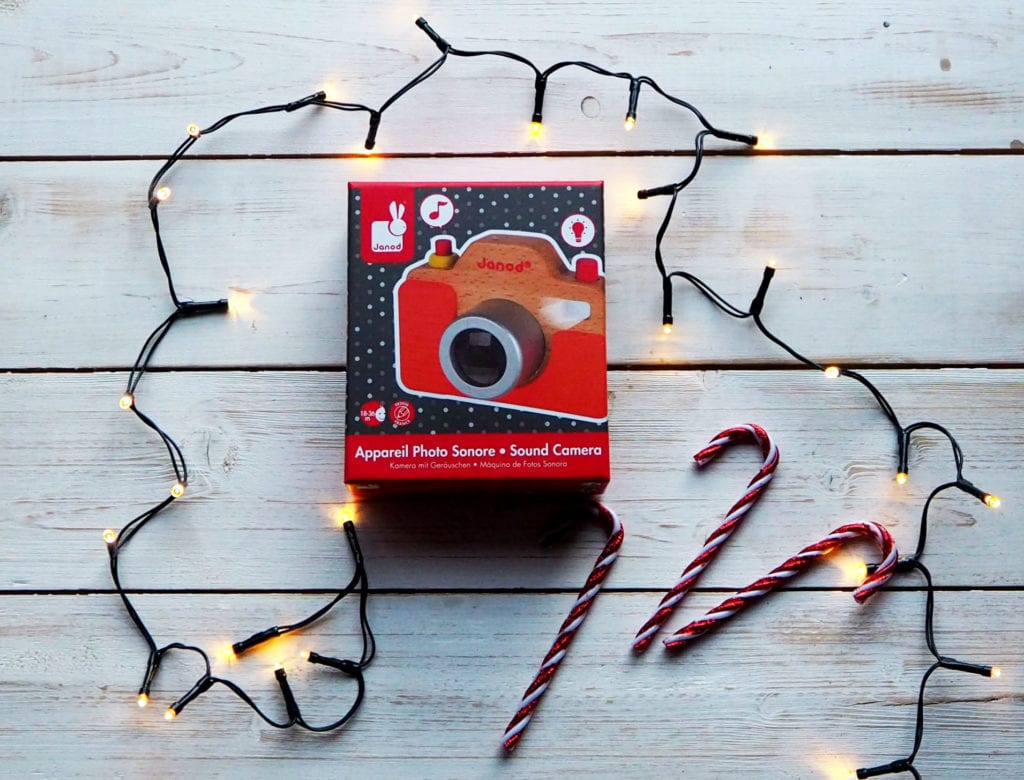 Finally, a present for the toddler in the family. Bo pretty much loves to copy everything I do and I am regularly seen with a camera in my hand. This is a classic toy made of solid wood which will last for years, with a button on the top that makes that satisfying clicking sound.