Welcome to a weekly feature on my blog – Ben's Zone. Written by husband… Ben. A foodie, coffee obsessed, ex-smoking, ex-drinking and Ridgeback loving Dad. Who is also seriously into his fitness.  You can find him on the blog (mostly) on Sundays. Enjoy!
Albums I have Loved: Music for a Jilted Generation by The Prodigy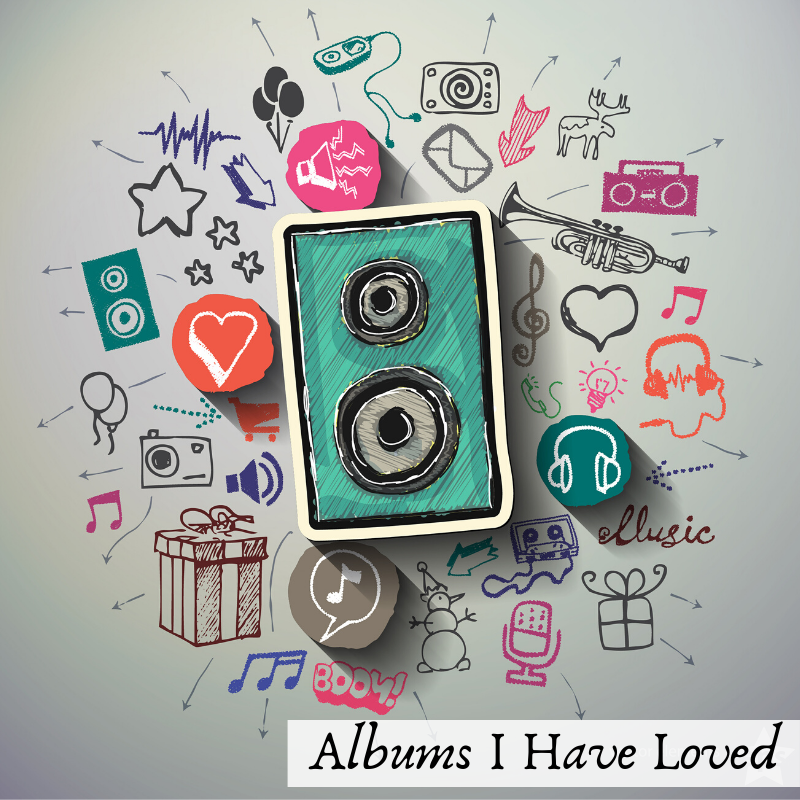 I make no apology that of a lot of the albums I talk about in this segment are from the 1990s.  While I've always loved music, it was during my teens that I began to dig out stuff on my own that I wanted to listen to (rather than plundering my Dad's amazing collections) and so my horizons expanded exponentially.  It was an exciting time. 
In the late 80s acid house morphed into rave and you knew rave had to be good because the government was scared of it, so scared in fact that they made up a new law about it.  The thing was, I was too young to go raving really, I was a spotty geek at school and too young to drive, which meant I was in a field listening to wicked music but it was on my own, not with a load of other people, so while I didn't fall foul of the whizzy new government edict on who could dance where, I also didn't get to wear day-glo and bomber jackets. 
We found the tunes though, my brother and I, staying up late and recording the Signal radio broadcasts from places like Golden in Stoke. We loved the speed and the breakbeats but it was all a bit happy.  I think, from an outsider's point of view, that was what rave was about, peace, love, unity and respect, getting on with each other and all of that.  Good stuff really, but not my thing.  I did always like the Prodigy though, tracks like Out Of Space and Charly had an edge, something that made them better than the rest of the tunes of the time, yes, they got mainstream but not because that was the intended goal, because they were good and stuff that good breaks through eventually.
I had another issue though, I liked indie music and indie kids did not listen to rave tunes, we listened to My Bloody Valentine and dance music was not for us.  Jilted Generation changed that in two ways.  First, it brought the darkness I was looking for in my music (I was 17 and life was very serious at the time) and second, it grabbed me in such a visceral way, I didn't care who knew I was into it.  I was sitting in Rich Turner's Mum's Vauxhall Nova getting a cigarette in before physics when he put Jilted Generation on the tape machine.  As the opening beats of Break & Enter came smashing out I knew the world had shifted.  People often describe the Prodigy as like punk but no punk I've ever listened to is as violent as Break & Enter.  Raw, stripped beats, utterly purposeful punching right for the gut, relentless and brutal.  This was the reaction to the hated criminal justice bill and the domestication of rave back into clubs where it matters whether you're wearing shoes and a shirt or not.  This was the Prodigy taking back the fields and the festivals and making a record that claimed the arenas not the shitty provincial dance floors and the Friday night fighting crowd.
Jilted Generation didn't just break barriers, it kicked them down and laughed about it. For the indie kids like me they collaborated with Pop Will Eat Itself on the mighty law. The breakbeats turn funky for Full Throttle before taking a decidly teutonic turn for Voodoo People, which boasts perhaps the finest 303 riff ever. If you're not sure what a 303 is, ask yourself why your hands are in the air at 5m32s in and the answer is because that's the best 303 riff ever heard, on any record ever, whatever anyone from Detroit might say.
By the time we hit One Love the Prodigy have delivered a dance album that defies superlatives. Apart from anything this is a market that thrives on singles and, while still relatively unknown, Liam Howlett and his crew are making an album, and not just a collection of tunes, 9 utter bangers riven through with claustrophobia, aggression and breakbeats in equal parts frenetic and funky. Even now, 25 years on, these tunes will tear a dance floor apart as there's no room for compromise or quarter given. By the time I'd bought my own copy of Jilted I wasn't just saying I was into it, I was pushing it on my mates. This album was as natural to me as the first Rage Against the Machine album, a perfect way for me to channel the energy I felt suffused by.
But it doesn't end there. Liam Howlett is a music genius in terms of creativity and his ability to manipulate technology and every now and again he delivered something to prove that beyond all doubt, Out of Space and Breathe are great examples and Jilted ends on what, for me, is his most audacious show off piece so far, the Narcotic Suite.
Starting with the laid back future funk of 3 kilos we're treated to heavy yet playful beats overlaid with flute riffery that would have a tear in the eye of Lalo Schifrin himself, but it doesn't stay that way. As we move towards Skylined the tones and the sounds get darker and the beats get harder. The aural equivalent of a drug binge the music takes us up further and further but by the time we hit CLaustrophobic Sting it's clear that noone is coming down anytime soon. Incessent, penetrating 303 synth stabs and murderous beats perfectly describe those moments when the lights are flashing too quickly, the club has become a confusing place and the synaesthesia is total and not pleasant. As the final tune breaks with stereo screams and dancing beats, 25 years on I can feel my heart race and my forehead pulse.
I played this album so much that when I came to record it into iTunes it would barely read and, for me at least, this was the pinnacle of the Prodigy. Past the time when they were struggling to find their direction, before the direction got too slowed down and enamoured with being the 'new punk', a time when there was a belief that dance music could change things and a time when the government seemed to agree. Music for the Jilted Generation is one of the finest electronic albums ever committed to DAT tape. It perfectly encapsulates the rage against the domestication of dance music and proves, beyond doubt, that the government were very very right to be afraid.
My mind is glowing.
Buy Music for The Gilted Generation on Amazon (affiliate link)