*AD – please note this post contains affiliate links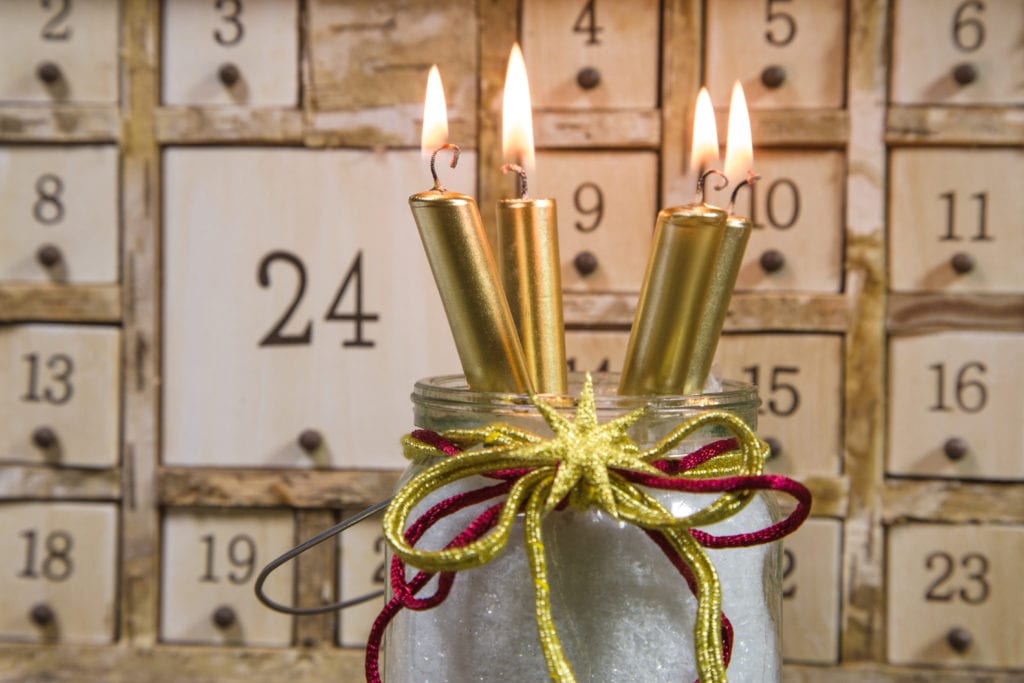 I love an advent calendar. It's a tradition from childhood that I cannot seem to let go. But I am at the stage where I do really want a chocolate one anymore. But the trend for grown-up advent calendars has really grown over the last few years and there are some amazing ones out there. From beauty, to stationery, to gin. So I have shared a few favourites in case you are looking for some inspiration.
At the time of writing this all of these calendars were still in stock and the prices were correct, but there are lots of offers on at the moment so things may change. I've also tried to stick to calendars that aren't crazy prices, as much as I did sneak Kikki K stationery one in, I don't actually have £90 to spend on an advent calendar, but you definitely won't find the £340 on a Missoma jewellery one on here. And if you every win the lottery or rob a bank… Tiffany do have a £104,000 advent calendar which you can buy at Harrods.
Gin Advent Calendar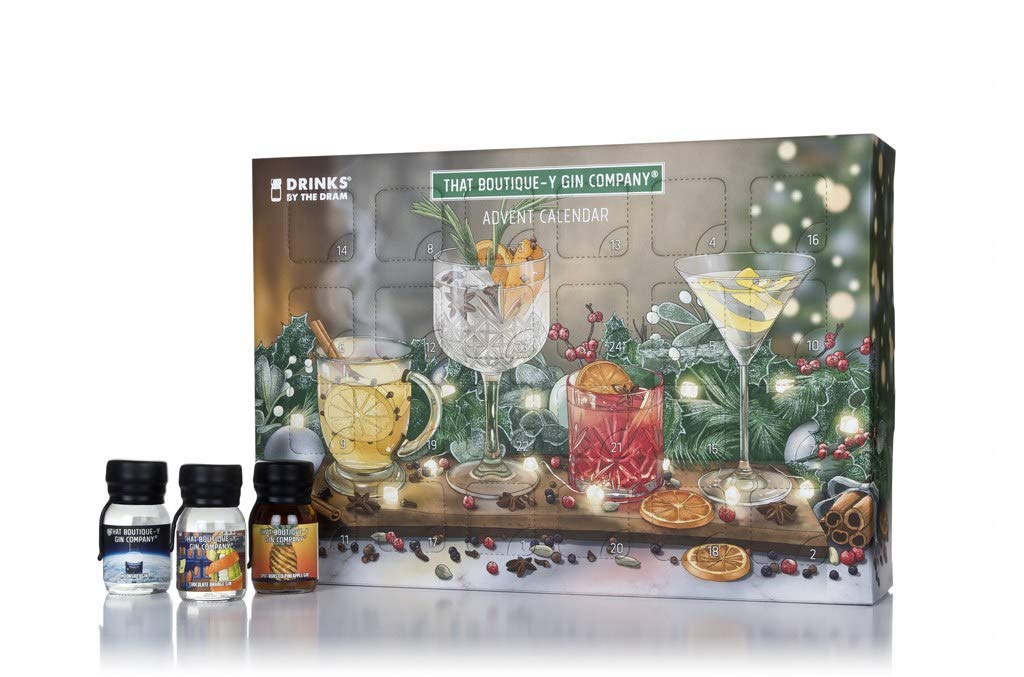 Actually I am not a huge gin lover, but I have so many friends that are. This one looks great. 24 sealed drams of gin all different flavours, including chocolate orange gin.
Buy Dram Boutiquey Gin Calendar £50
John Lewis Tea Light Calendar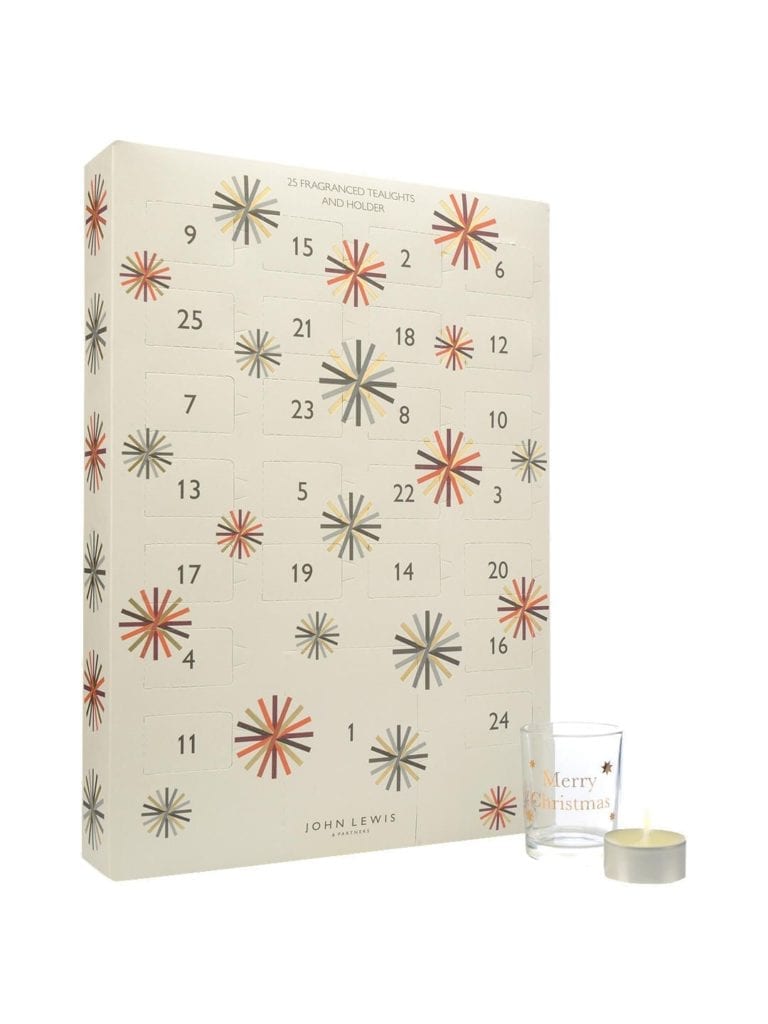 I am a bit nervous of candles at the moment with a crazy toddler in the house, but this is really lovely you get a candle holder on day one and a new tealight each day.
Buy John Lewis Tealight Calendar £25
Stationery
Ahh stationery one of my life's loves. Paperchase had one, but unfortunately it has already sold out. Under the Rowan Trees had a gorgeous one that has also sold out and of course there is the Kikki K one I mentioned earlier, if I had £90 to spend on an advent calendar. Which I have put below as I cannot find another adult's one at a reasonable price in stock unfortunately.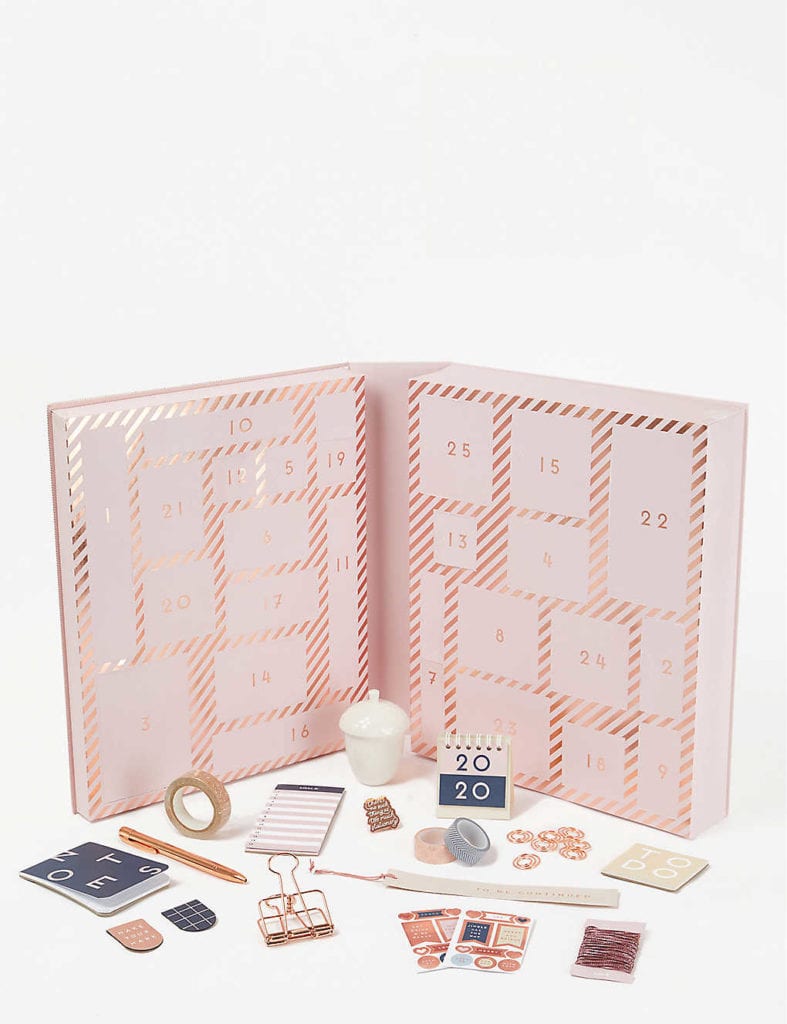 Buy the Kikki K Advent Calendar £90
Beauty Advent Calendar
I love a beauty advent calendar. A couple of years ago I used up all of my Boots Advantage points on a Bare Minerals one and it was fab. But a lot of them are quite expensive. The Revolution one looks really good value for money, there's a treat for everyday. I have one of their eyeshadow palletes and love it. They're cruelty free too. I think I am probably going to end up buying this one for myself.
Buy Revolution Advent Calendar £50 currently down to £30
Cath Kidston Advent Calendar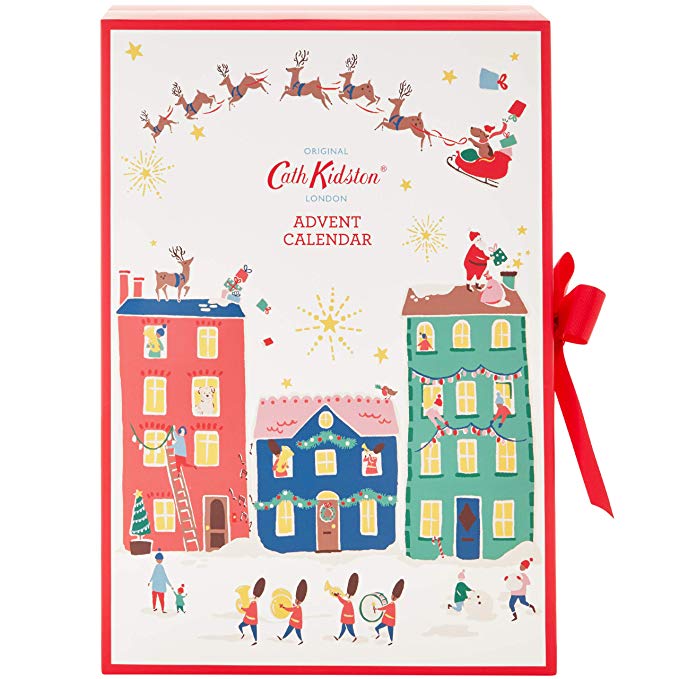 Love a bit of Cath Kidston, especially her giant mugs which are an essential for my morning cup of team. This is a beauty advent calendar with bath, body and fragrances.
Buy Cath Kidston Advent Calendar £40, but currently has 30% off
Tea Advent Calendar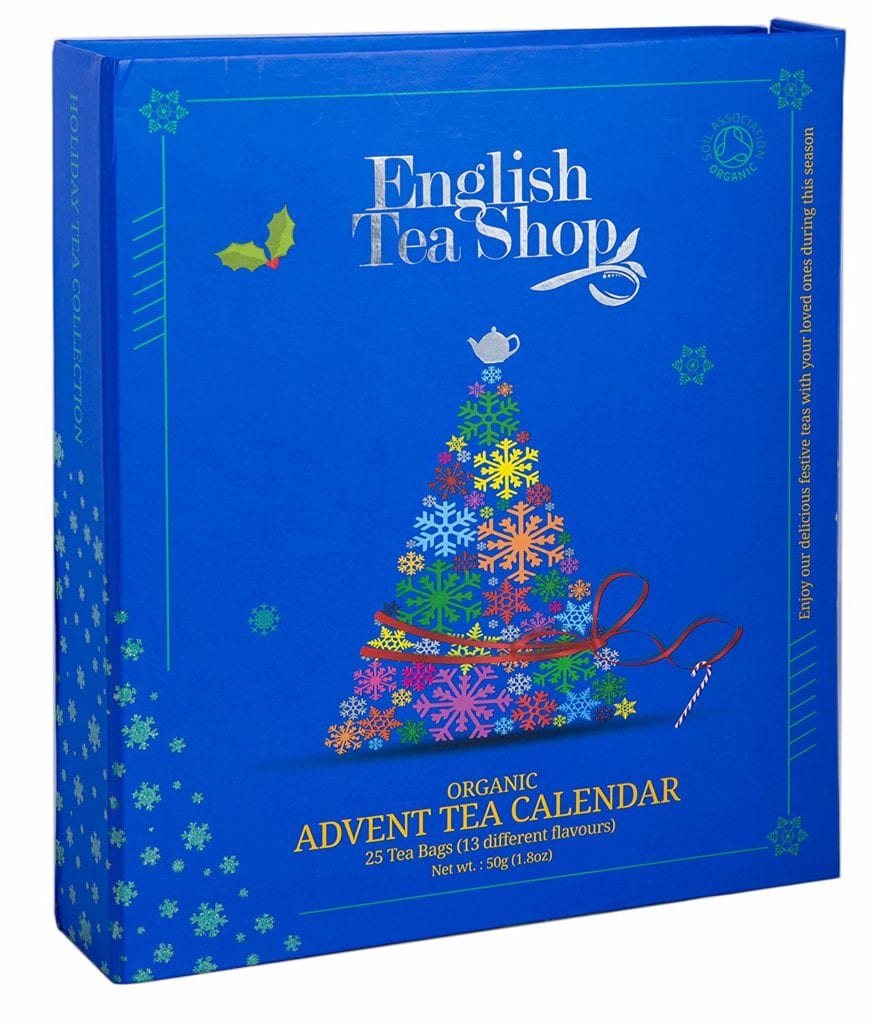 Calling all tea lovers, the English Tea Shop advent calendar has just what you need. 25 organic tea bags to get you through to Christmas in a quintessentially English way.
Buy the English Tea Shop Advent Calendar £12.94
Yankee Candles Advent Calendar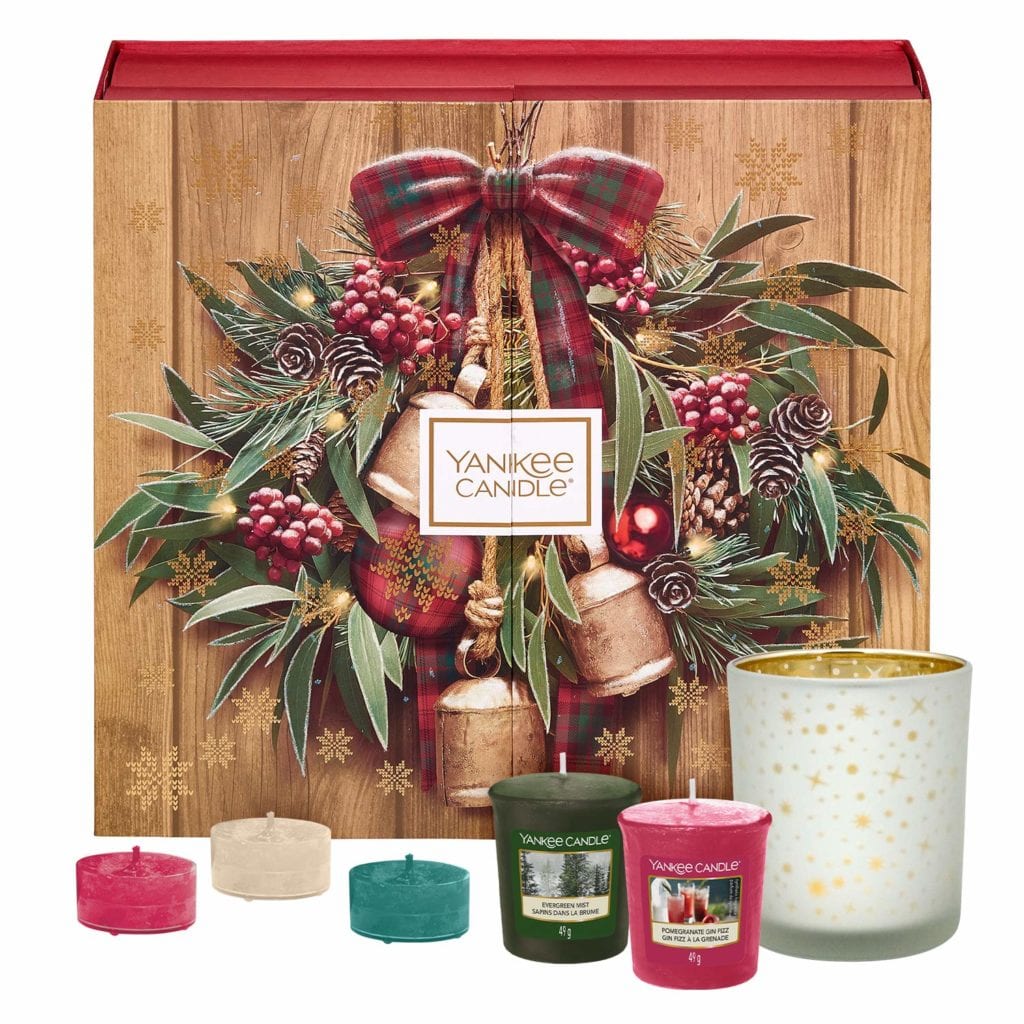 I don't know why but I do rather associate Christmas with Yankee candles. So a Yankee Candle advent calendar is a nice idea and full of lovely festive scents.
Buy Yankee Candle Advent Calendar £29.99
Mindfulness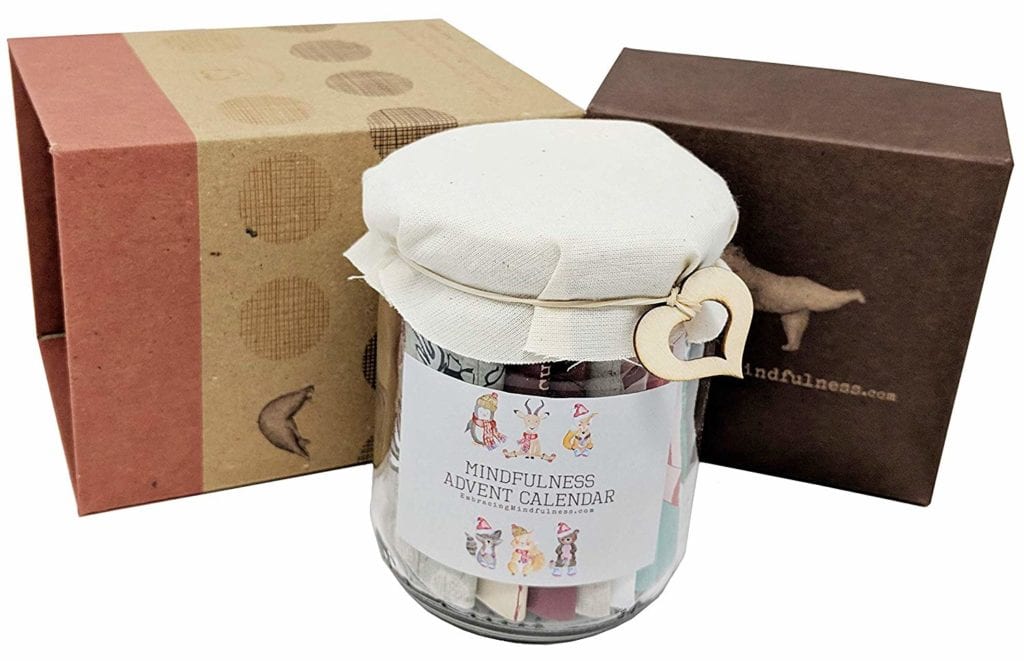 If you fancy something a little bit different, how about doing something for your overall well being and mental health in the run up to Christmas. This calendar while Christmas centred has a mindfulness tasks for you to complete everyday.
Buy Mindfulness Advent Calendar £12.95
Socks Advent Calendar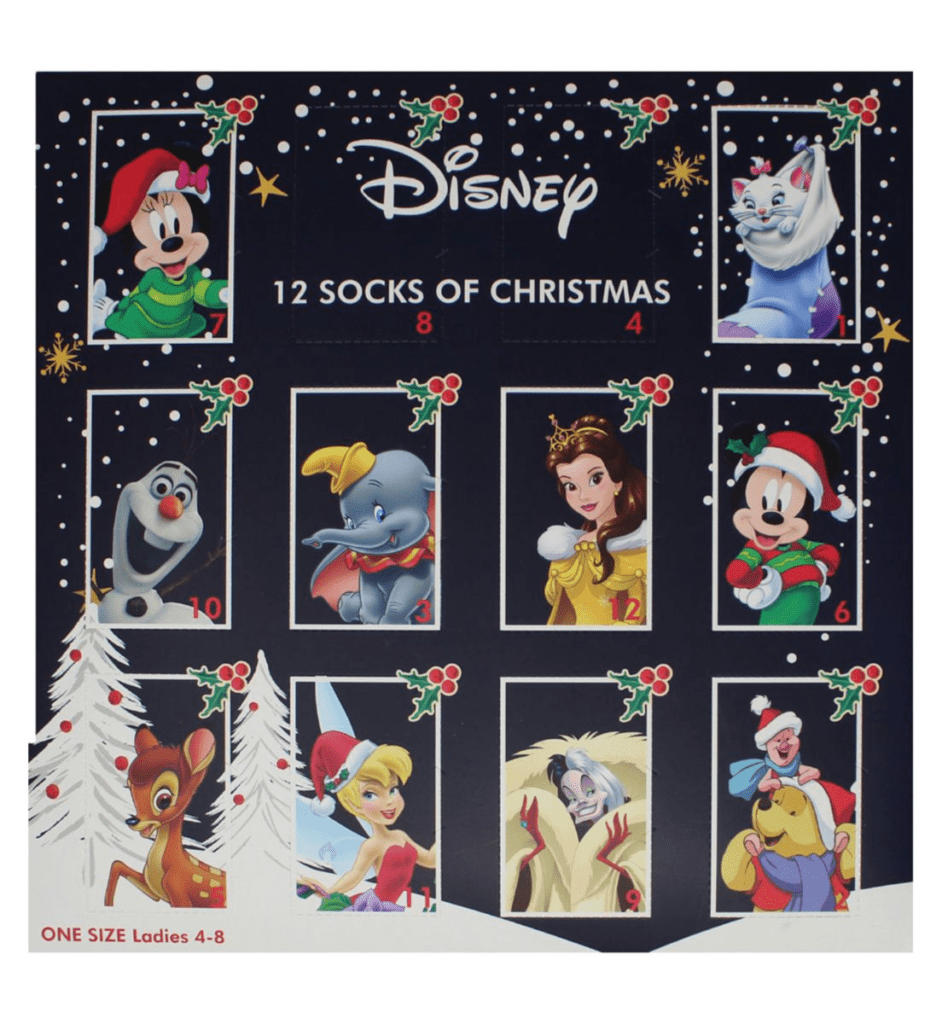 Perhaps you want something a bit more practical in your advent calendar. What could be more practical than socks? Of course Disney ones give them a bit of fun factor.
Buy Disney Socks Advent Calendar £30
Coffee Advent Calendar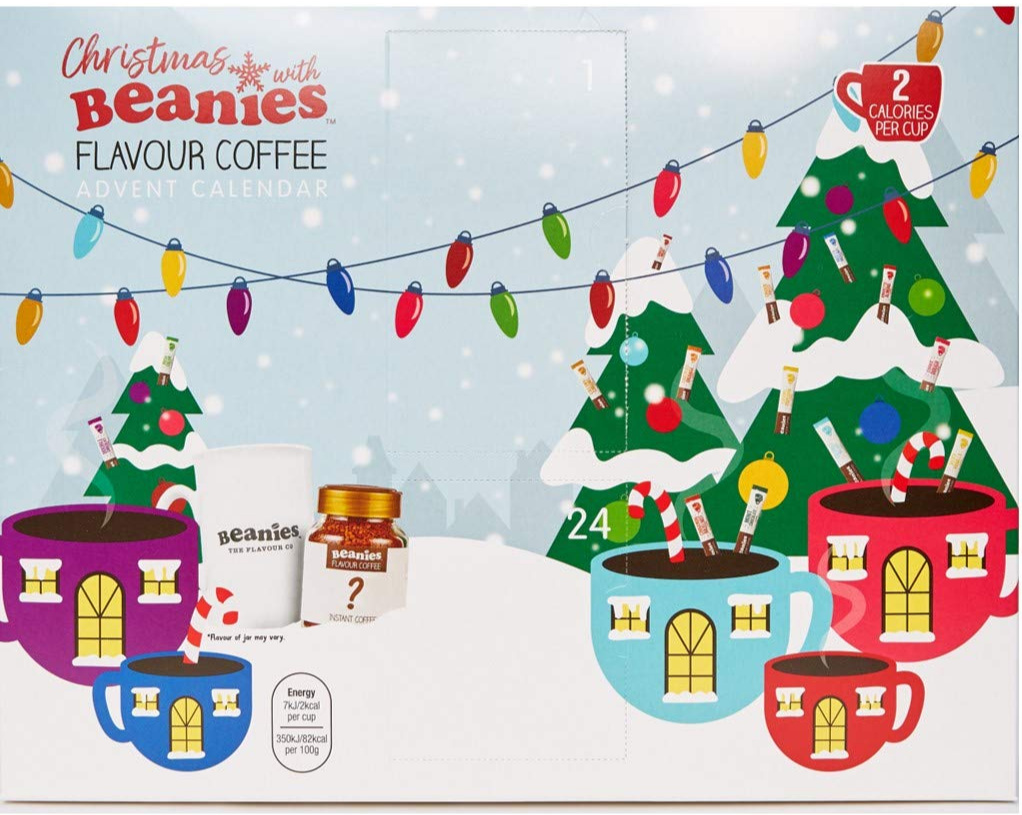 Most people that know me, know that that I am not a coffee fan. But my husband drinks it by the bucket load. For coffee lovers there is the flavoured coffee advent calendar which also comes with its very own mug.
Buy Beanies Flavoured Coffee Advent Calendar £17.99
Jewellery Advent Calendars
I love a bit of jewellery and I have got a couple of jewellery advent calendars to share with you here. The first is the Marks and Spencer which I think is really good value at £19.50.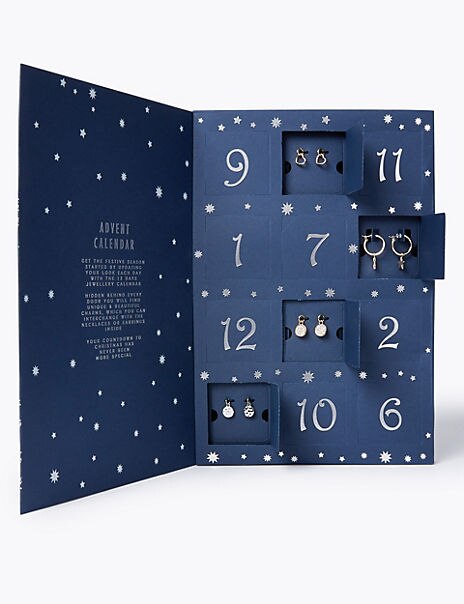 Buy the Marks and Spencers Jewellery Advent Calendar £19.50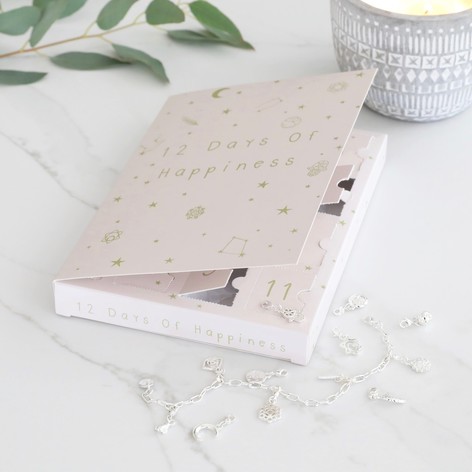 Another one that caught my eye was the Lisa Angel 12 days of Christmas charm calendar. I have a travel jewellery box of hers and it's lovely. In the advent calendar you get a silver bracelet and 12 Christmassy charms. This is definitely on my potential buy list.
Buy Lisa Angel Twelve Days of Christmas Charm Advent Calendar for £29
Harry Potter Jewellery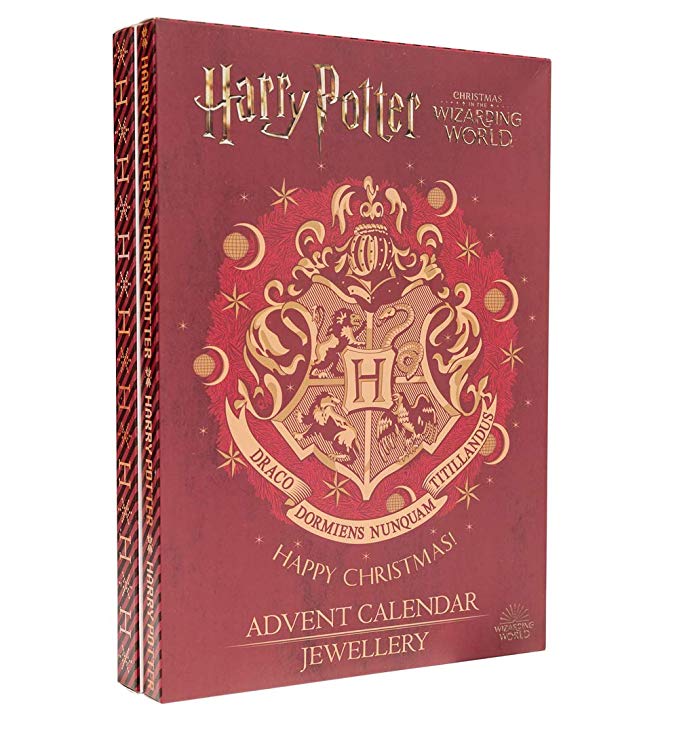 There are all kinds of Harry Potter advent calendars out there for all HP lovers. The Lego advent calendar this year is Harry Potter, but this one is much more up my street. Full of Harry Potter jewellery.
Buy Harry Potter Jewellery Advent Calendar
Fill your own Advent Calendar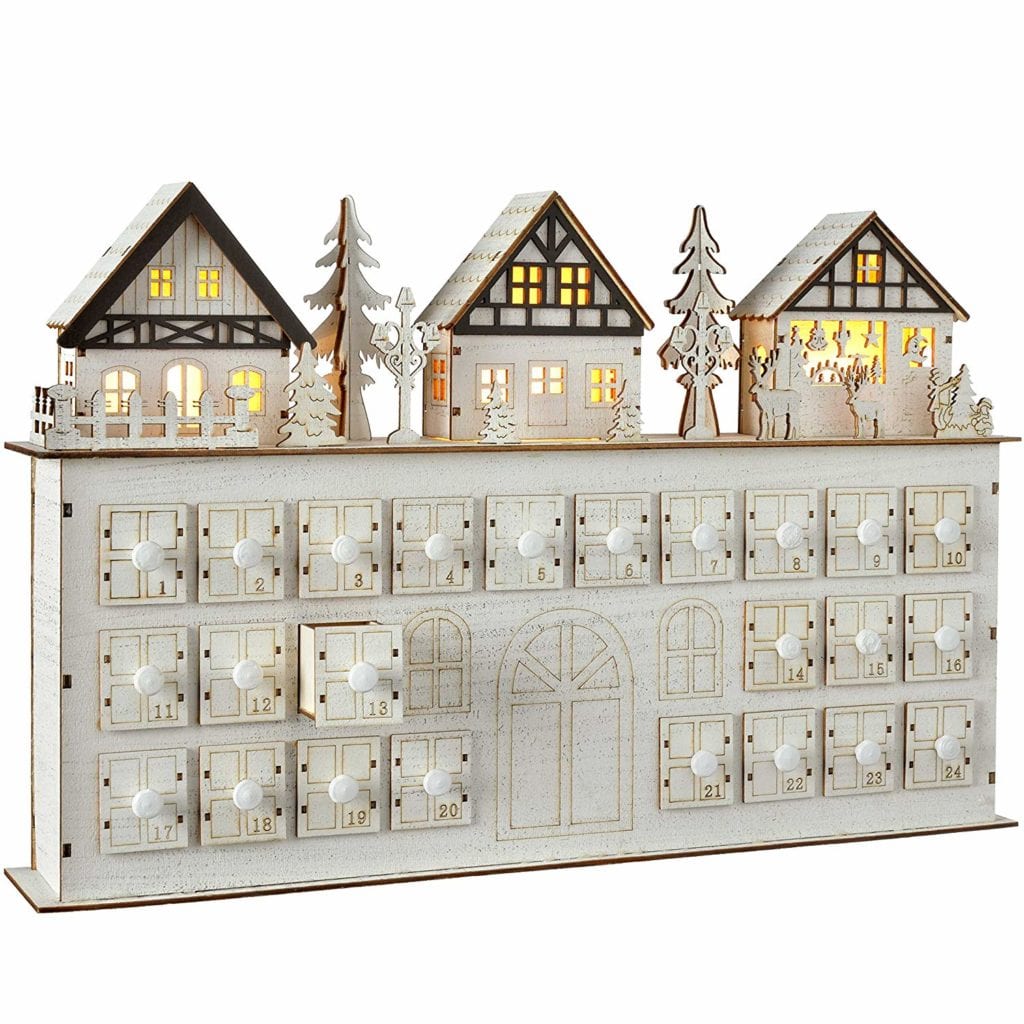 If none of these appeal, why not get a wooden one that you can use year on year? Get your partner to fill it for you, or if they're a bit useless, you could always do a swap with a friend and agree to fill each others. I love this light up wooden advent calendar.