*Ad – please note we were gifted these books for the purpose of this review and this feature also contains affiliate links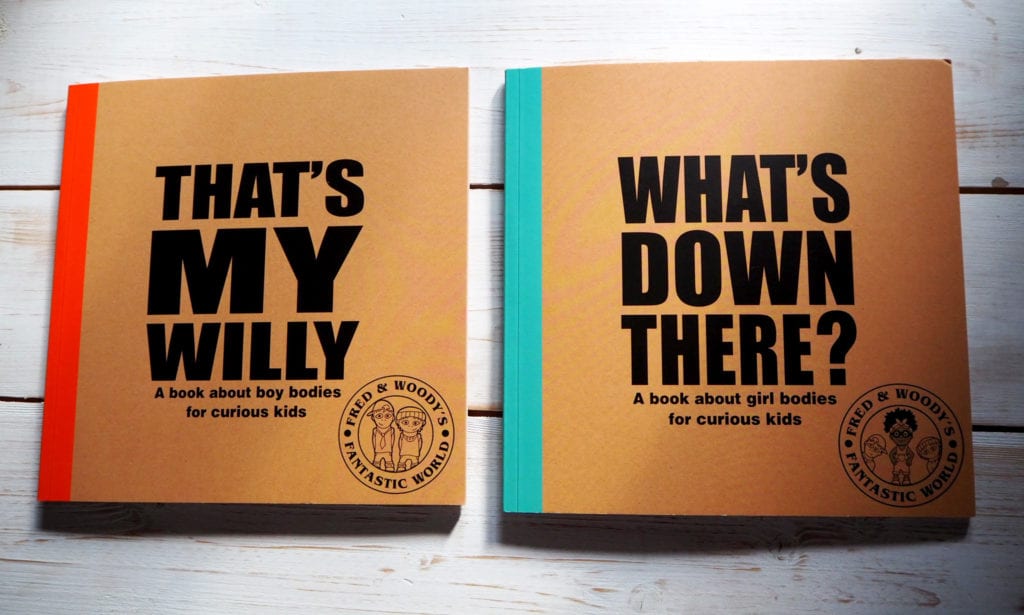 That's My Willy And What's Down There by Alex Waldron
32 Pages
Children's Non-Fiction
Ruby Tuesday Books
Age range: 3+ Years
Do you ever talk to your children about what's down there? Inside their pants? Or do you fluff over it not sure how to broach the subject and just making sure it's kept clean? These these two books might be the books for you. Dubbed 'a book for curious kids' we were sent two books for review. One aimed at girls and one aimed at boys. The boy's title – 'That's my Willy' and the girl's title 'What's Down There'.
The books are aimed at young children, I would say they're suitable from probably around 3 onwards, depending on your child's comprehension. As they talk about children's bodies at a level that is right for them, without getting into detail that young children are not quite ready for.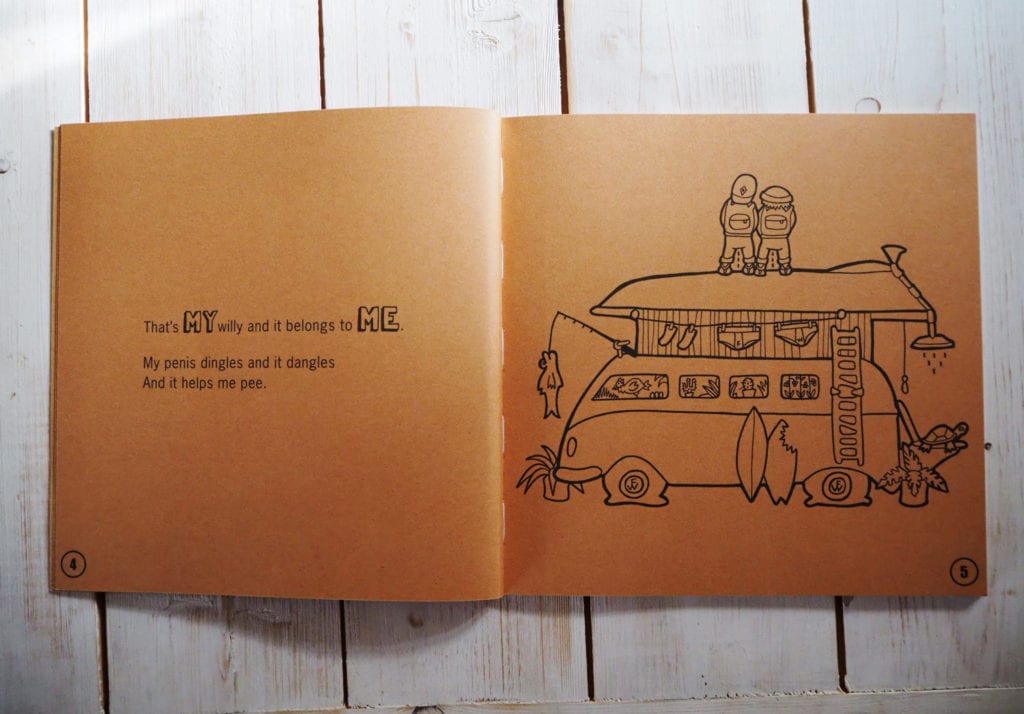 Yet, at the same time the books are quite nonsense and instead of skirting around the issue, hits it head on. There is no dancing around with nicknames like 'flower' or 'button'. Girls are introduced to their vulva and vagina and the differences explained. The tone is kept very light and is often funny at times too, both of my children giggled at some of the sentences. For example:
"I can touch it in the bath. I can touch it in my room. But not on a bus and not with a spoon!"
The books celebrate differences between everyone, that no-one looks the same and that's ok. Which I think is such an important in all walks of life. But also especially as children get older and see the unrealistic airbrushed life in magazines that nobody can achieve, not even the person actually featured. I digress. It also reinforces that fact that it's a special area and you should only let people you trust like your Mum and Dad touch it. Which is an incredibly important message. Side note, if you're looking for some additional support with the, the NSPCC's Talk Pants campaign is great.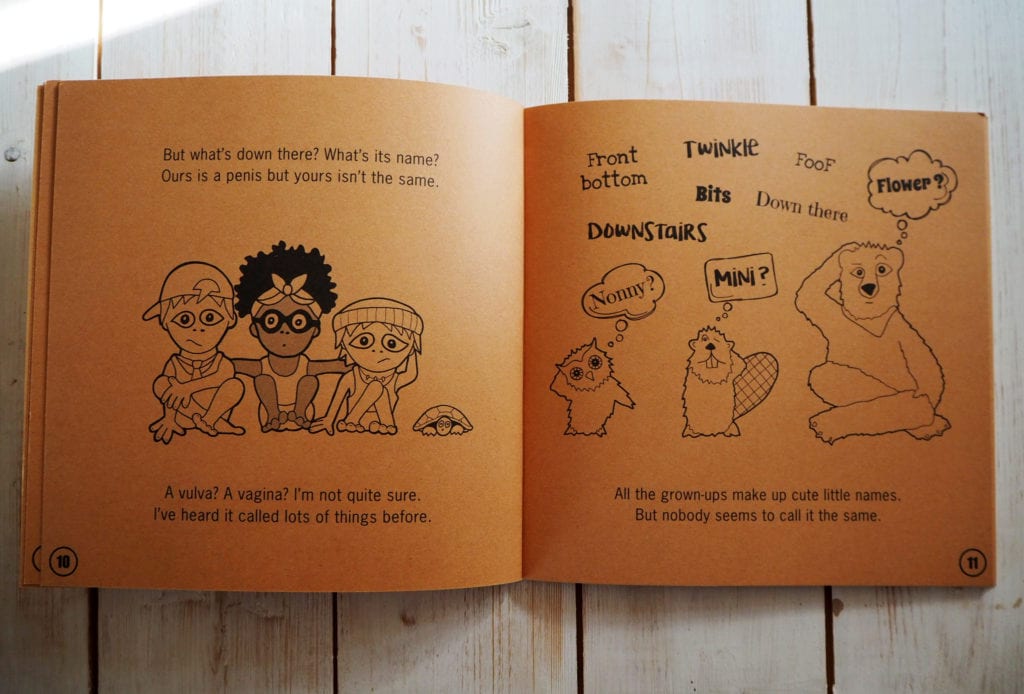 It's hard to describe the writing style of the book, I think the best way would be to say it's kind of hip. It's light and funny interspersed with an important message. The book is printed on brown paper with simple illustrations. But actually they work really well and the book kind of has a bit of an eco feel to it.
Verdict:
I think these book are a great way for parents to introduce subjects in a fun way which can often feel uncomfortable. If we start talking to children about things like this from when they are small, they are less likely to become taboo or uncomfortable when we really need to talk to them. Not only that, but the NHS says that it is important that children learn the proper name for their genitals, saying that it is confusing for children and also to help us all break away from the fact these aren't sexual words, just part of our bodies.
Rating: 4/5