*AD – Gifted and also contains affiliate links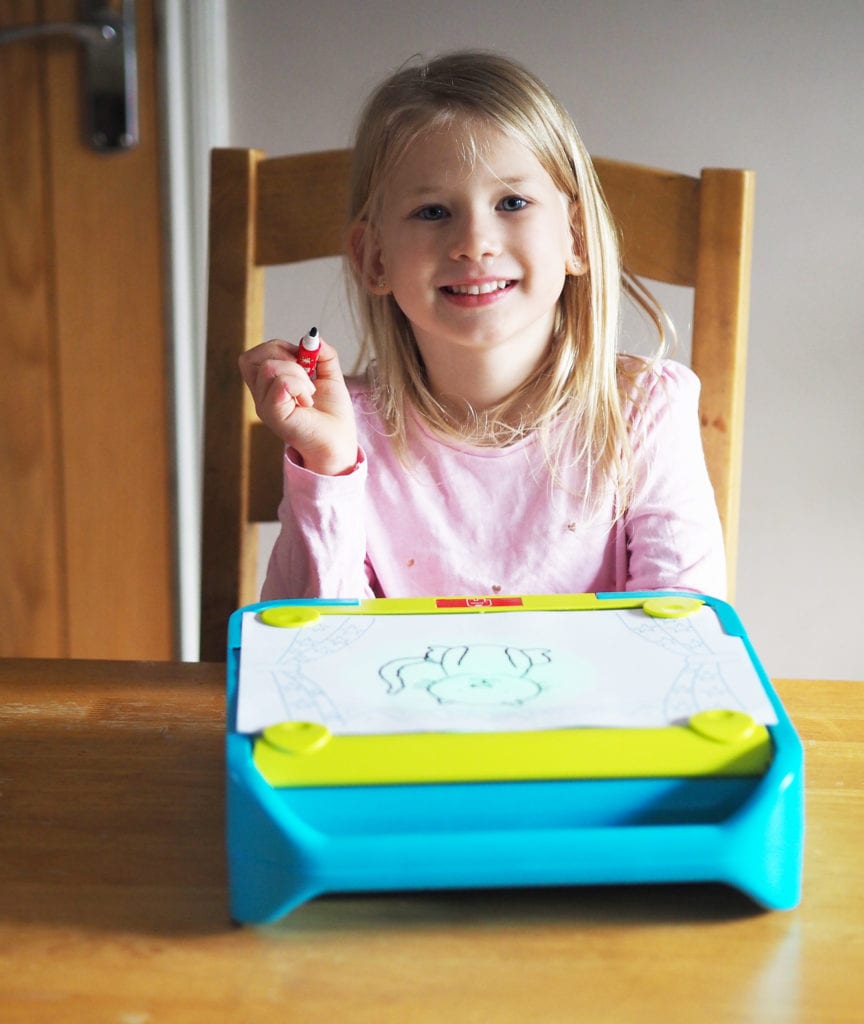 There is nothing my daughter loves to do more than colour and draw. It is her favourite activity and she can sit there and spend hours doing it. So when I saw the Dessineo Learn to Draw I knew it would be completely up her street.
The Dessineo Learn to Draw is a children's drawing light box, that comes with a wheel of drawing templates to show them how to draw different items and characters. There are lots of templates to choose from, with cats, elephants, airplanes and castles.
To make it work you choose the template you want to draw, which comes in the shape of a wheel. and insert it inside the box. The wheel has the drawing in 4 different stages.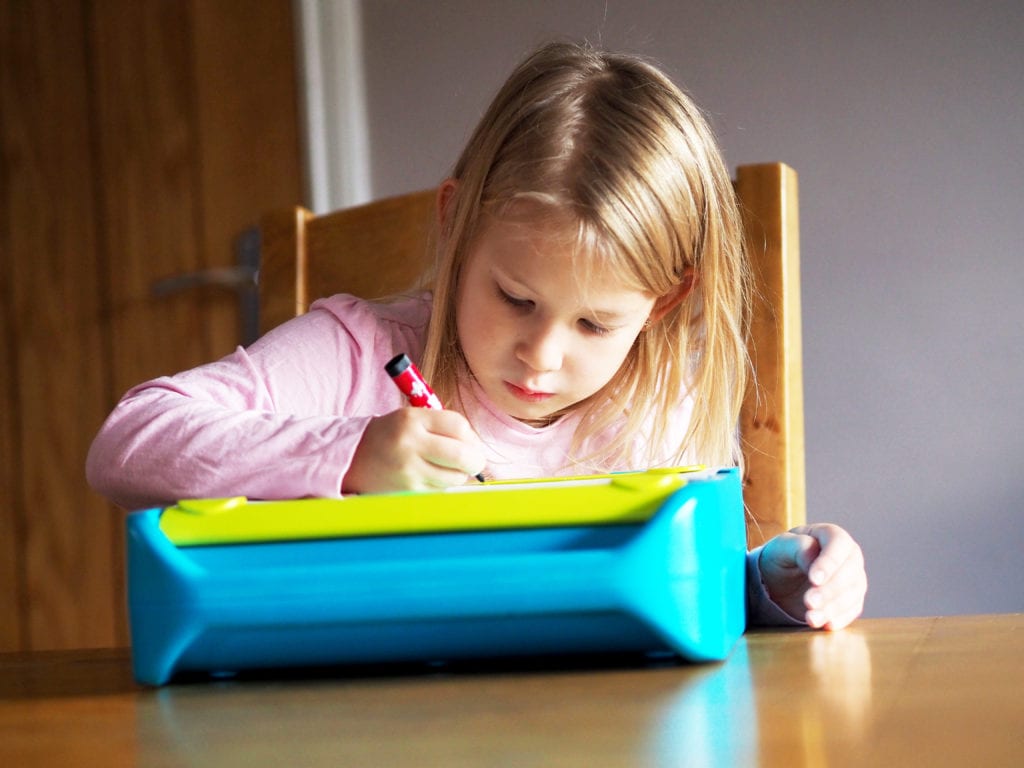 Once the wheel is inserted, you can put a light on (you will need AA batteries for this which are not provided) and then the light illuminates the template which you child can then trace over on the top of the box. There are four slots on the top of the box to hold a piece of A4 paper in place. There are some pages provided, but we quickly moved to using our own.
You start with a very basic picture at stage one, and then layer on details at each stage until you get to your finished masterpiece. A marker is provided, but again you could easily use your own pens and pencils for this.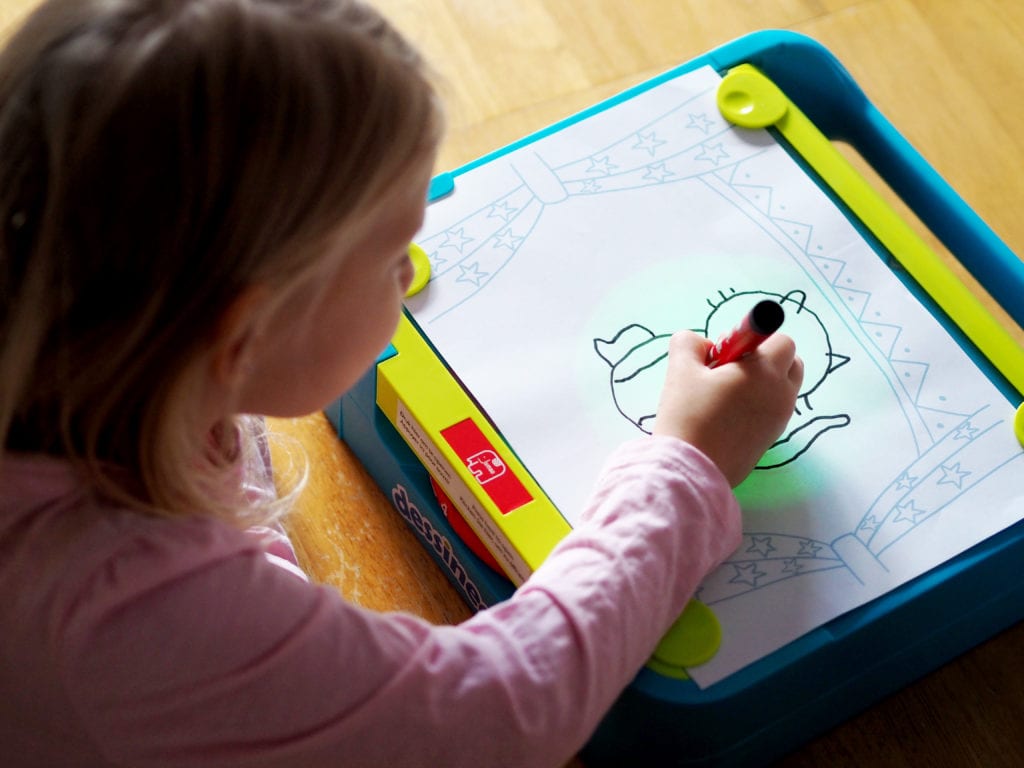 This toy has been a complete winner in our house, I kind of suspected it would be. Aria (age 5) absolutely loves it. She has sat down for ages at a time with it going through the different templates and the stopping to colour them all in afterwards. Even Logan (age 8) who is not so much into drawing had a go because he wants to master drawing cats.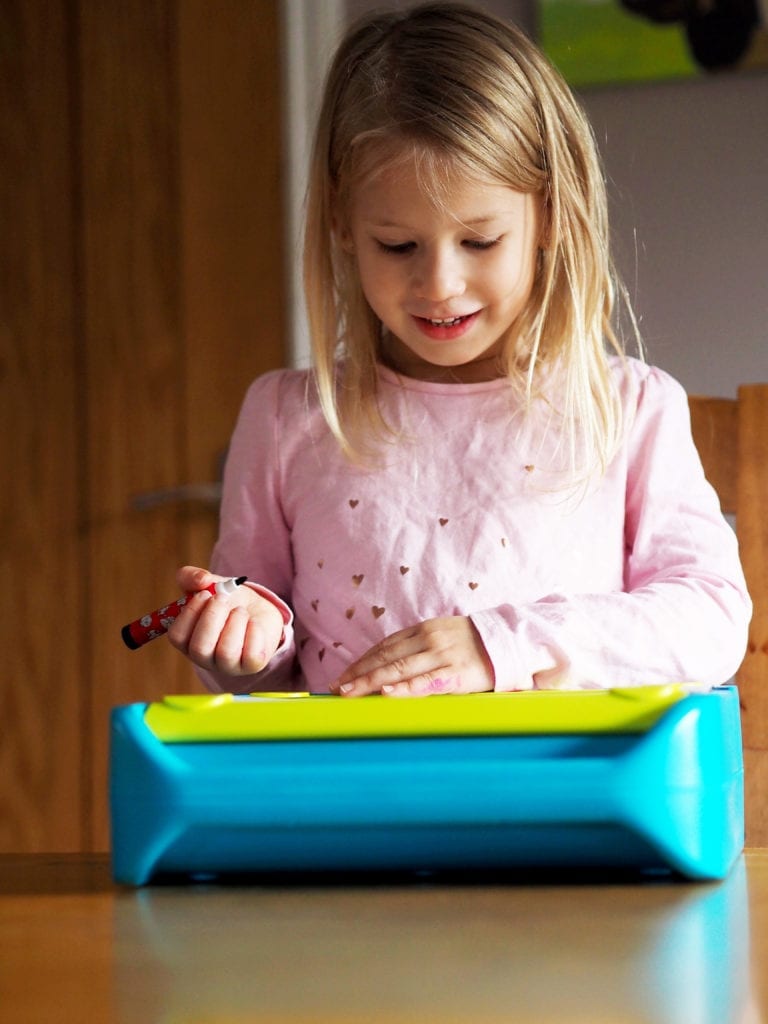 This is a great toy or gift idea for children who love to draw or would like to learn to get better at drawing different things. It's simple and easy to use and has kept my daughter entertained for ages, she has played with it everyday after school for a week so far.
Buy The Dessineo Learn to Draw on Amazon (affiliate link)