*Advertisement Feature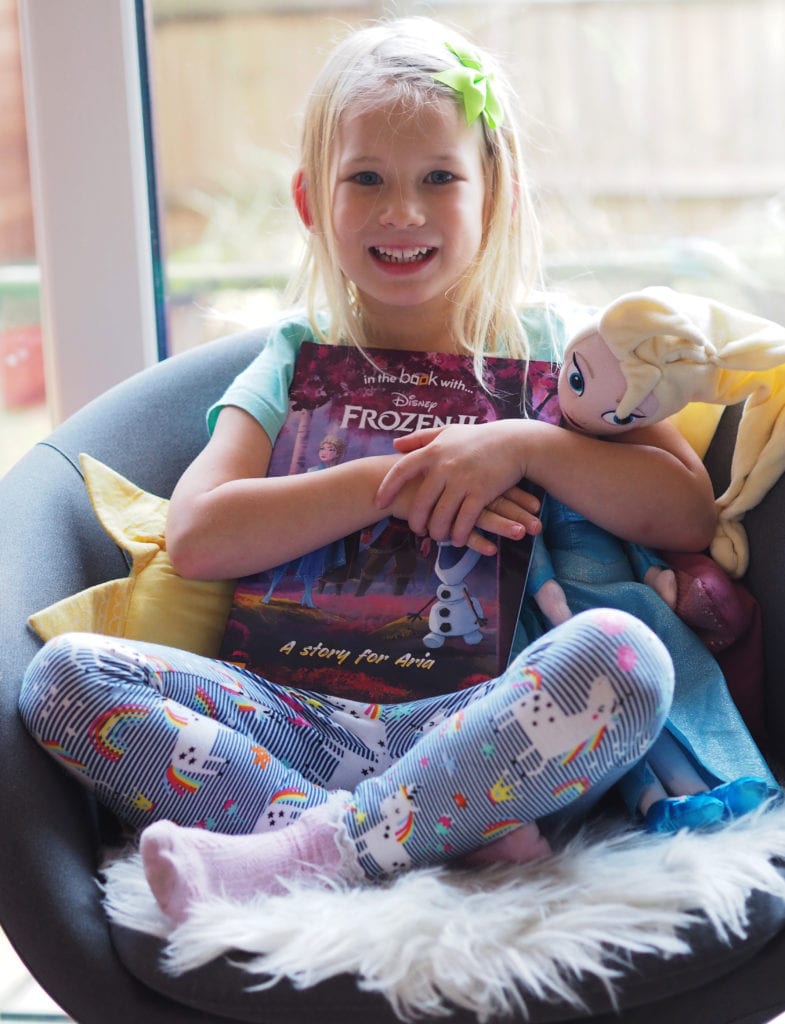 Frozen 2 Personalised Book
Children's Fiction
Signature Book Publishing
Age range: 3-9 years
I think there are quite a lot of excited children currently looking forward to the very much anticipated release of Frozen 2. I know that Aria certainly is, and I have also promised her a Mummy and daughter trip to the cinema when it is released.
It's also the time of year where people are starting to think about Christmas and writing their letters to Santa. Which is perfect timing for us to be sent a personalised Frozen 2 book to review.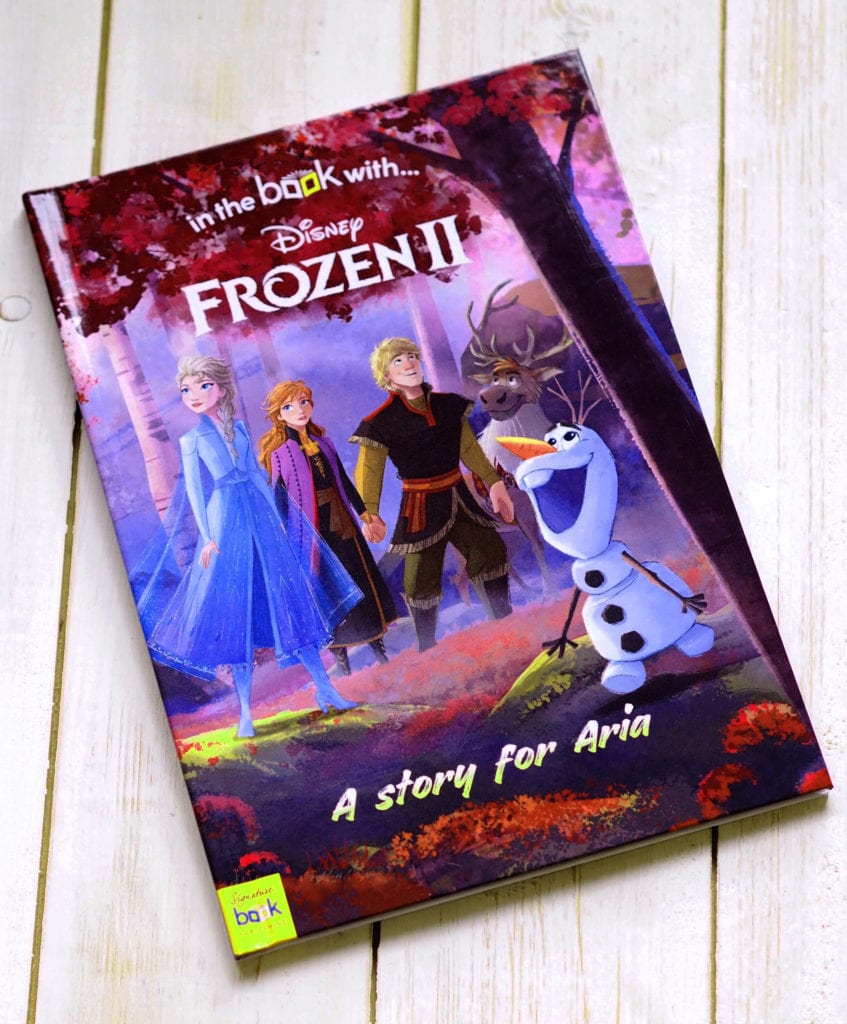 The book is made by In the Book, who give your child the opportunity to be in the book with some of their favourite characters. In this case, Frozen 2, but there are lots of books to choose from on their website from Disney, Fairytales, Beatrix Potter, to Marvel and Horrible Histories. So definitely something for lots of different age groups and tastes.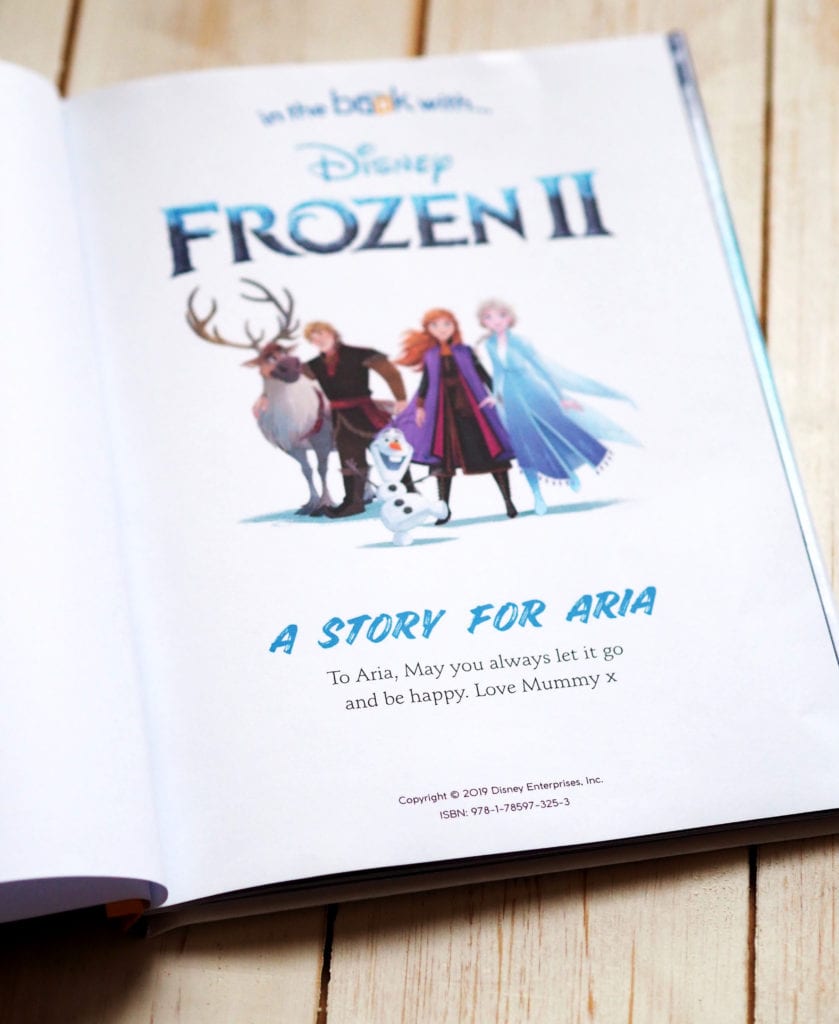 When you order the book, The book has some really lovely personal touches which you can add. First and foremost is your child's name for personalisation. There is also a place where you can leave a special message at the front, you can see the message I put for Aria in the photo above.
At the back of the book is a place for you to upload of photo of your child, so that a picture of them is actually printed inside it. Which is a really lovely touch and Aria grinned when she saw it.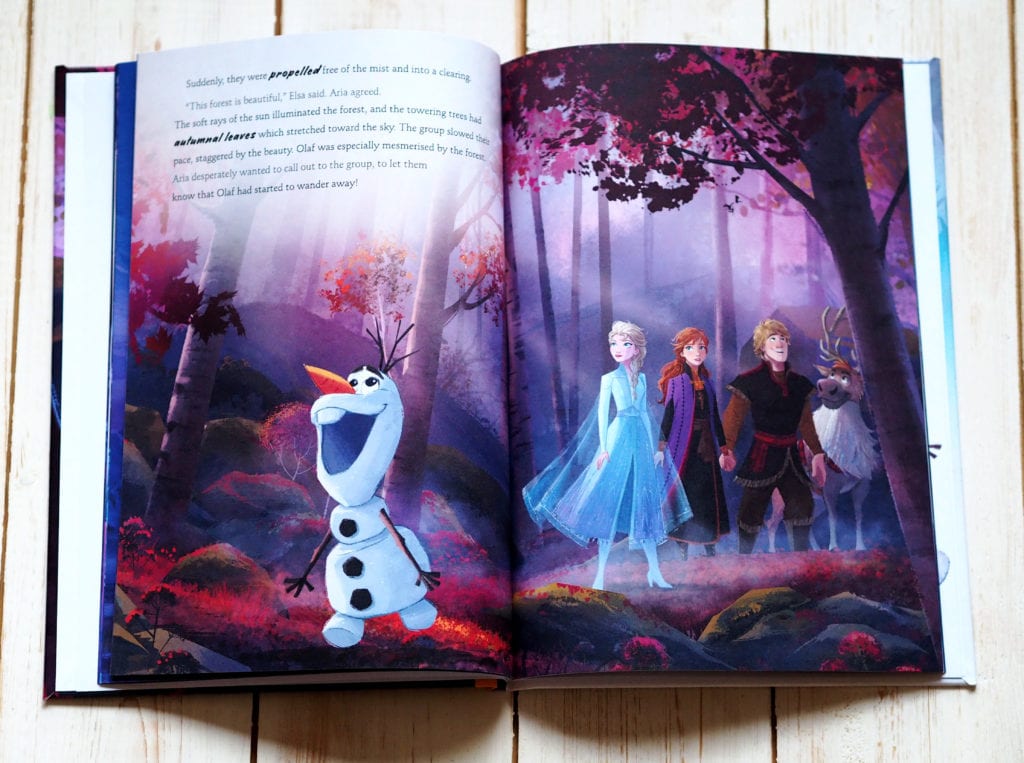 Not only that, but your child's name is also mentioned throughout the story. For example: 'It was a late winter's evening and Aria had just climbed into bed.' Their name pops up in different parts of the story and Aria found it amazing and really loved it, having never seen a personalised story like this before.
The story itself is a telling is what I imagine will be the beginning of the Frozen 2 story, having only seen the trailer so far. But leaving the ending open so it doesn't spoil the end for people who haven't seen it yet. Or perhaps to be continued in a further book later down the line. Either way I was glad it didn't give away what would happen before we made it to the cinema.
Verdict: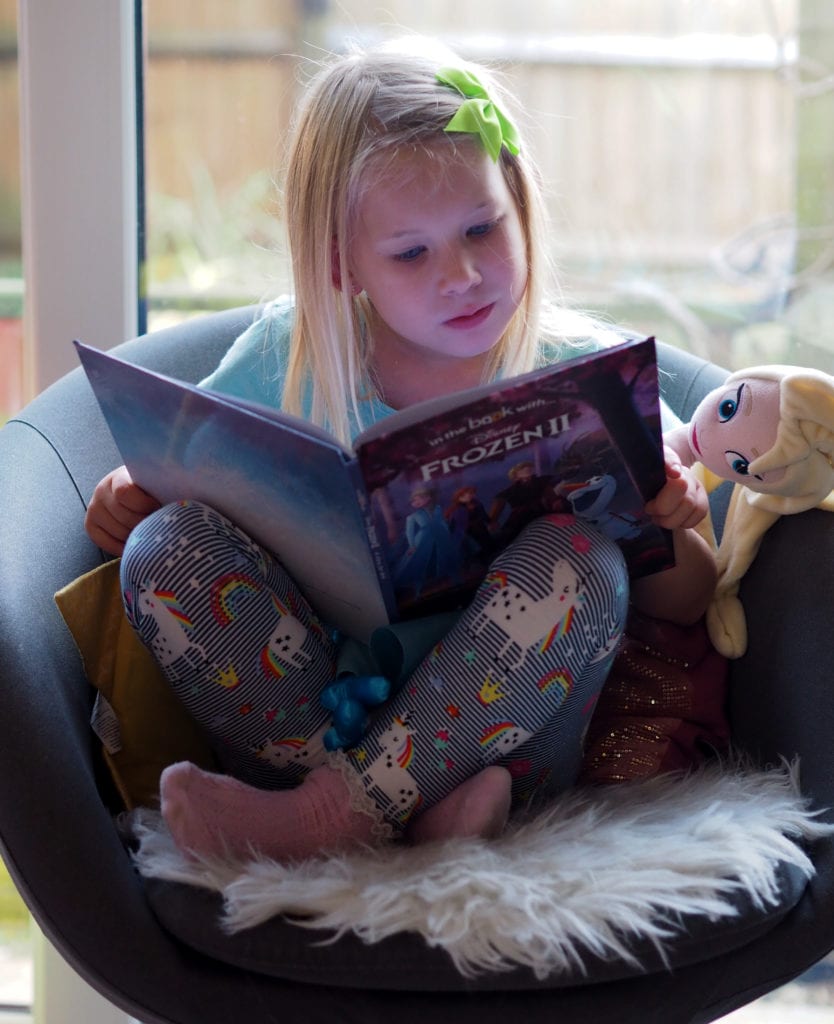 Such a fun idea and great gift idea to give a child the chance to feature in one of their favourite books. From their name in the story to the little dedication you can add and the photo at the back, all of it is such a lovely idea and really captured Aria's imagination. She loved it and after we had read the book together, she wanted to take the book to bed with her to read by herself all over again. Definitely a great and different Christmas present idea if you're looking for inspiration too.
Rating: 4/5