*AD – Gifted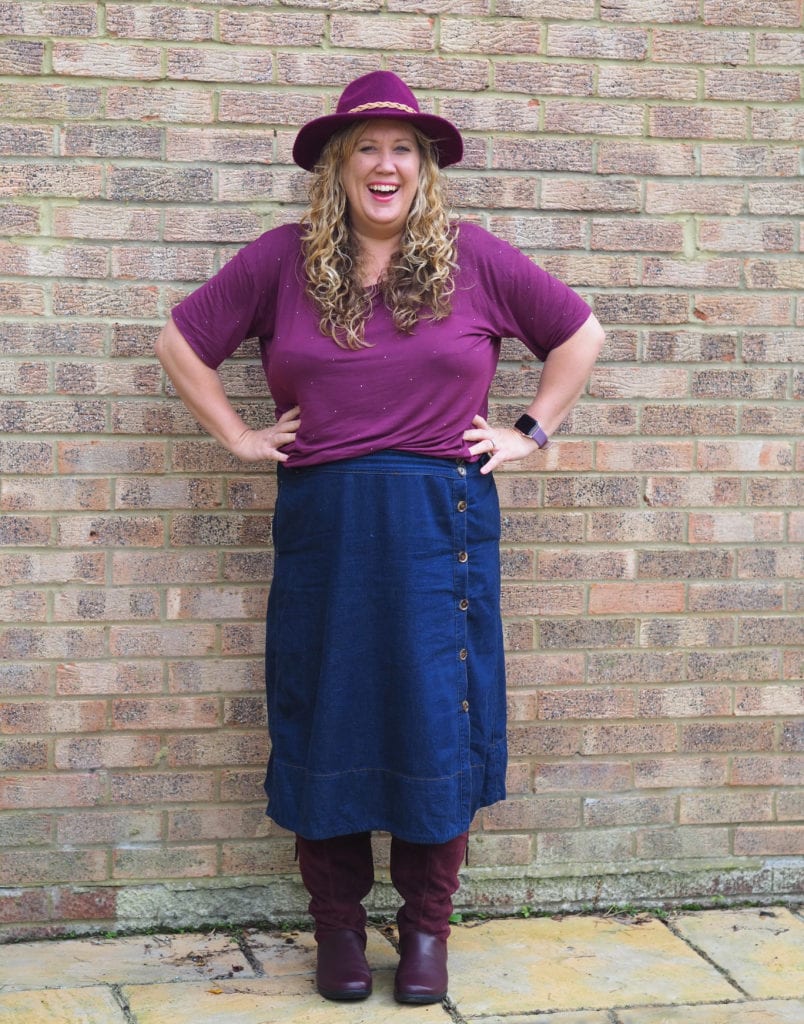 Back in September, I attended Blog On and while I was there I won a competition and was given a pair of boots from Hotter Shoes. I actually found it hard to choose which pair I wanted and was very torn, but in the ended decided I wanted a really comfortable pair for the school run. I walk a lot everyday and I wanted to pair of boots that were going to be comfy and not leave with me blisters. Even Sketchers have left me with blisters before, I seem to be prone, so this is super important to me!
If you haven't come across Hotter before, I reviewed a pair of their sandals in the summer, they pride themselves on making comfortable shoes. They are passionate about making comfortable shoes, but also that are stylish too.
I ended up choosing a pair of Matilda boots in Maroon – I do like things in different colours, but it was a close call between those and the London boots. I choose the Matilda simply because I liked the colour and I thought they would be the comfiest.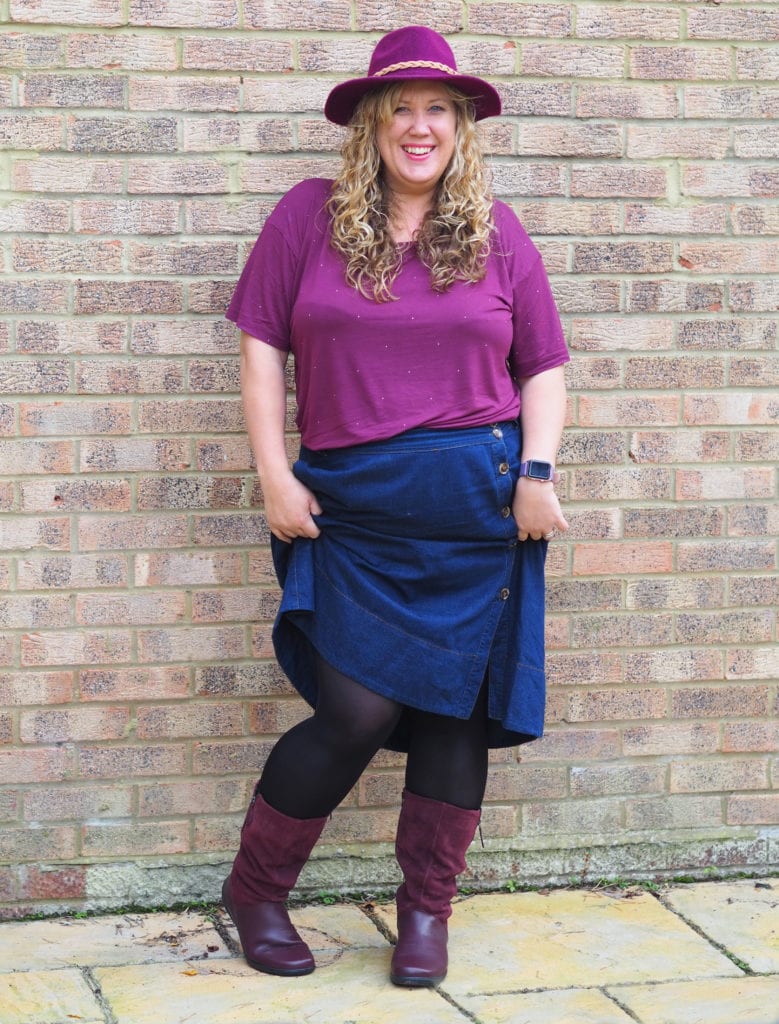 I wasn't wrong, these might in fact be the comfiest boots that I have ever owned. No exaggeration. They are like slippers and the sole is super soft and bouncy just like you get with trainers. Often with new shoes and boots I expect a bit of a 'wearing in period', not so with these boots, as soon as I put them on I knew I could just walk in them for miles. The bottom part of the bottom is leather, with the upper boot being suede, combined with rubber soles. I also absolutely love the colour, a bit different from your standard pair fo black boots.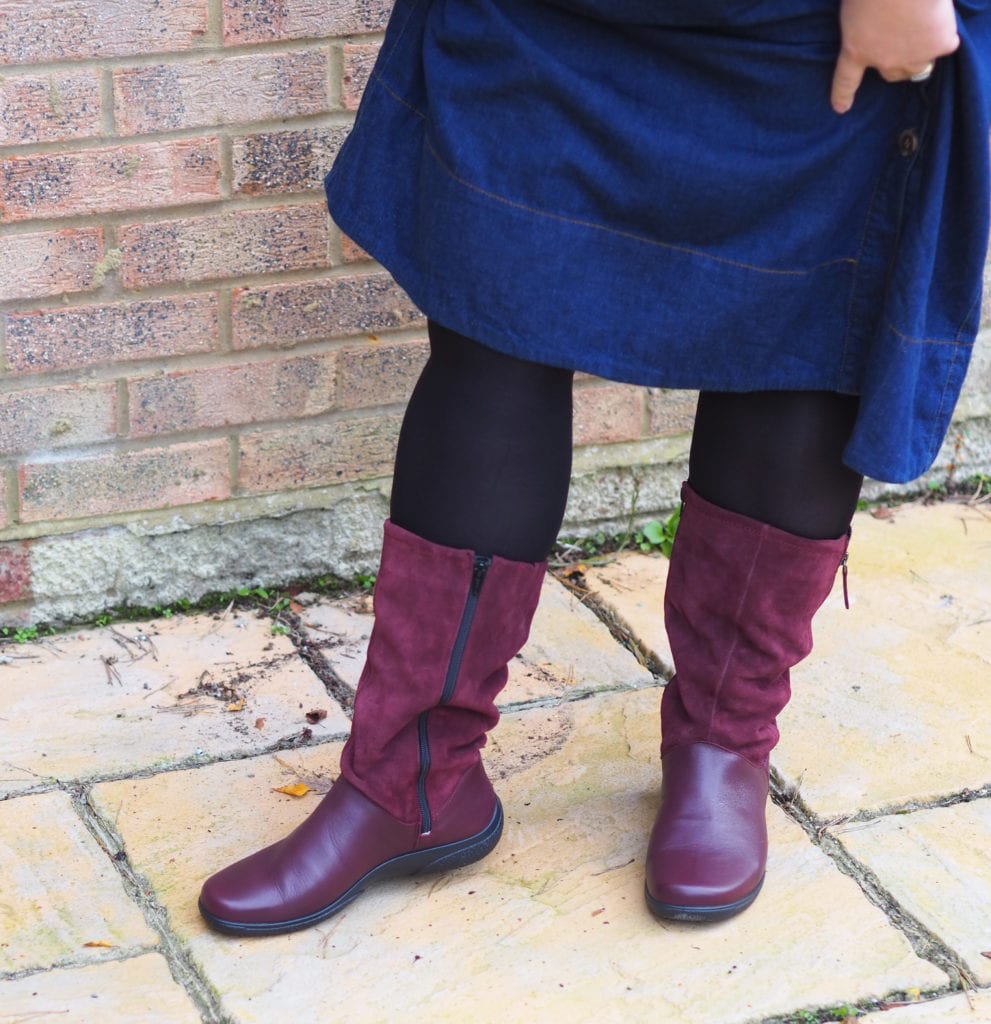 I usually wear a wide width in shoes and boots, but this pair is in the standard with and are absolutely fine for me. I also have to often get wider fit calf boots and again these were a great fit. As you can see I don't have particularly slim legs and I had no problem at all getting these on and off. There is a zip on the outside if you do have larger calves and need a bit more space in the water, but I didn't have to use this zip. In addition there are standard zips on the in-seam in order to get the boots on and off.
One of the comfiest boots I have ever owned, no exaggeration. They are perfect for school runs, running after small children while looking good at the same time too. Whether I want to wear them with a skirt or jeans. I quite fancy them in navy now.